Plumbing problems don't have a fixed schedule. You may experience water leakage from the pipes in your kitchen or a foul smell from your drainage systems. In some situations, you can wait for the next day before calling a plumber. However, in most cases, you must call an emergency plumber in Kellyville as soon as possible.
So, do you need the most reliable emergency plumbing services for your property in Kellyville? Then hire Fusion Plumbing as we have everything that you need in Kellyville.
Blocked Drains In Kellyville
This is just one of our many services. So, if you suspect you have blocked drains, give us a call today. Toilet not flushing. Is water building up in the sink? It doesn't matter if you're a commercial property owner or a residential tenant, a blocked drain isn't something you should leave alone. Blocked drains can occur for many reasons. It could be that you have a build-up of hair from the shower; too much oil and grease in the kitchen or workshop; or someone may have tried to flush something they shouldn't have (baby wipes, nappies, toys). Whatever the reason for your blocked drains, we can find and fix them.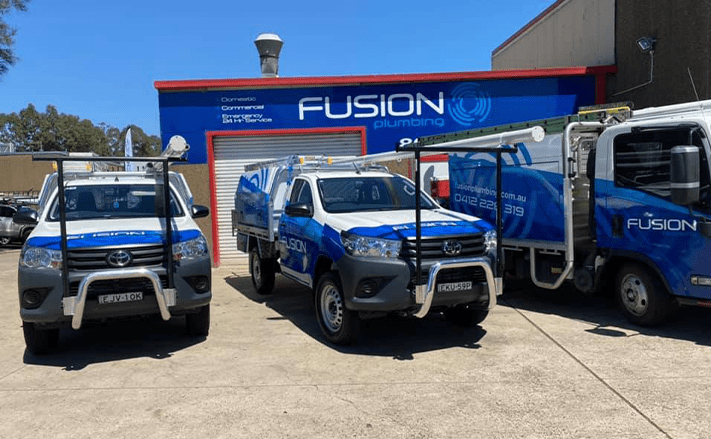 At Fusion Plumbing, we're specialists in pumps and irrigation in Kellyville. We've been working with our clients for many years, and we always work hard to ensure their pumps and irrigation systems are working effectively and efficiently. We supply a wide range of pumps and hose fittings, as well as pipes, troughs, sprinkler systems and irrigation couplings. Our goal is to assist you with any irrigation, water filtration and fluid management services, and we're available 24 hours a day, seven days a week. We provide pumps and irrigation to residential customers, as well as industrial, commercial, and agricultural clients.
At Fusion Plumbing, we don't just detect leaks, we fix them! If your water bills have experienced a sudden increase, you're noticing puddles where they shouldn't be, or you've found a strange smell or discolouration on your walls, roof or flooring, your pipes may have started to leak. Left alone, and this could turn in a burst pipe, which could end up costing you a small fortune. Our leak detection team in Kellyville uses the latest leak detection equipment to ensure your property remains dry now and into the future. As well as leak detection, we also fix leaking taps, collapsed pipes, cracked, and rusted pipes, and we will replace pipes where necessary.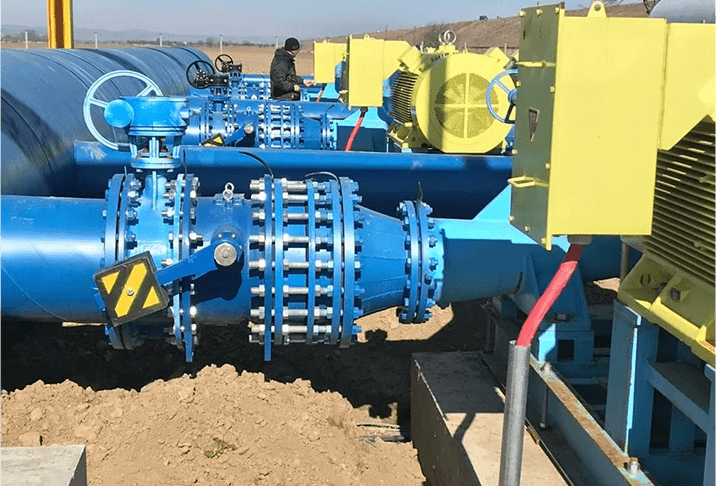 Pipe Laying
When it comes to pipe laying in Kellyville, the experienced plumbers at Fusion Plumbing can complete all jobs, big and small. Whether you're looking to have commercial pipes installed, or you are building a new home, we can help. We have a long-standing reputation within the Kellyville region for providing safe solutions and we know our pipes!
We understand that each project is different and can tailor our workmanship to suit. We can also help with faulty pipes and replace pipes that have been incorrectly laid. When laying pipes, you need to ensure they are high quality and durable – they also need to be fitted correctly or it could end up costing you money. It's also imperative that they meet all legal requirements and building regulations. As professional pipelayers in Kellyville, we're here to ensure the job is done right the first time.
Other Services At Fusion Plumbing
Are you looking for other emergency plumbing solutions such as LPG fittings, hot water system installation in Kellyville? Then you don't have to look elsewhere as Fusion Plumbing offers everything that you need at a low-market price.
Hot Water System Installation & Repair Service
LPG Fittings
New Home Plumbing
Industrial/Commercial/Residential Plumbing
Backflow Prevention
Our emergency plumbers provide the services mentioned above in Kellyville. So, make sure to call Fusion Plumbing for affordable, comprehensive, and hassle-free plumbing solutions. We will help you make the right decisions regarding your plumbing needs in Kellyville!
Our experienced plumbers in Kellyville
Fusion Plumbing has a team of fully equipped plumbers ready to go to your home in Kellyville and fix any plumbing problem. We offer a 24/7 service and are available for emergency calls.
We'll send our experienced plumbers who can fix anything from small leaks to major problems needing immediate attention. The best thing about hiring Fusion Plumbing? Our plumbers are always ready for emergency callouts. That's right. They carry all the tools and equipment with them, which allows them to fix your plumbing problem in no time.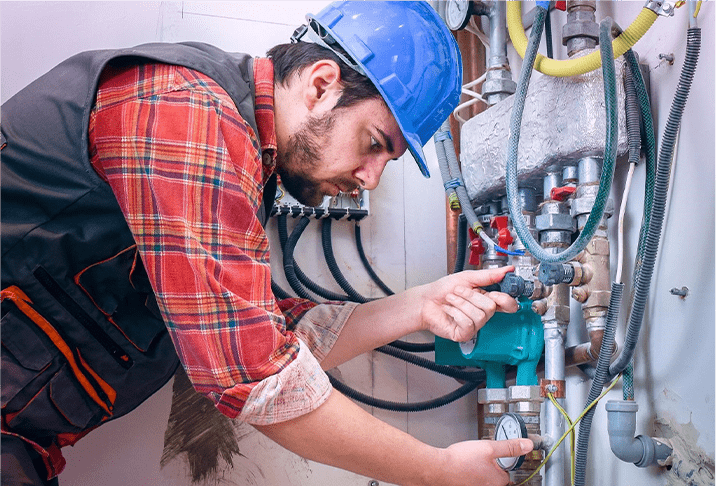 Why Choose Us For Plumbing Services Kellyville?
If you're a resident or business owner in Kellyville and you need guaranteed plumbing services, you've come to the right place! We are fast, efficient, and available. We provide free quotes with no obligation, and we can come to you for emergency plumbing repairs, 24 hours a day, seven 7 days a week.
Emergency Plumbing In Kellyville – 24/7
Fully Stocked Vehicle
No Hidden Charges
We Only Use Branded Plumbing Supplies
Certified Plumbers & Technicians
So, remember Fusion Plumbing whenever you need an emergency plumber in Kellyville. We will respond to your call immediately. Call us today or visit our website and request a quote now!