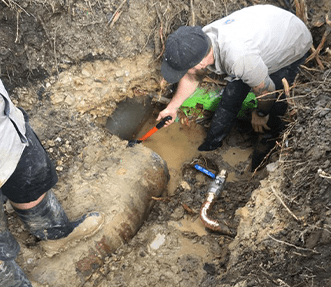 Are your bathroom walls constantly damp? Do you have an unexpectedly large water bill? Is your water meter wildly and continuously spinning?
Our expert team of licensed plumbers from Fusion Plumbing has seen all of these scenarios, so we know what will most likely need to be repaired. Otherwise, we keep expensive exploration to an absolute minimum by utilising the latest technology to pinpoint the exact location of the leak.
We conduct all types of residential and commercial leak detection services throughout North West Sydney. Whatever your leak detection requirements are, our fully qualified and reliable staff from Fusion Plumbing are available 24/7 for all work in Blacktown and surrounding suburbs.
While leaky plumbing can often be difficult to detect, there are some signs that you can look out for. You may be able to hear more severe leaks, for example, and especially if nothing is turned on at the same time as the sound. Leaks that can't be heard will sometimes be noticed thanks to an increased cost of water bills, or by keeping constant track of your water meter.
Because most water leaks are hidden, they often go completely unnoticed, which can result in plumbing disasters if left ignored. Leaks can often cause foul-smells, damage, or discolouration to floors and walls, which is another reason why water leak detection services can often be a smart investment.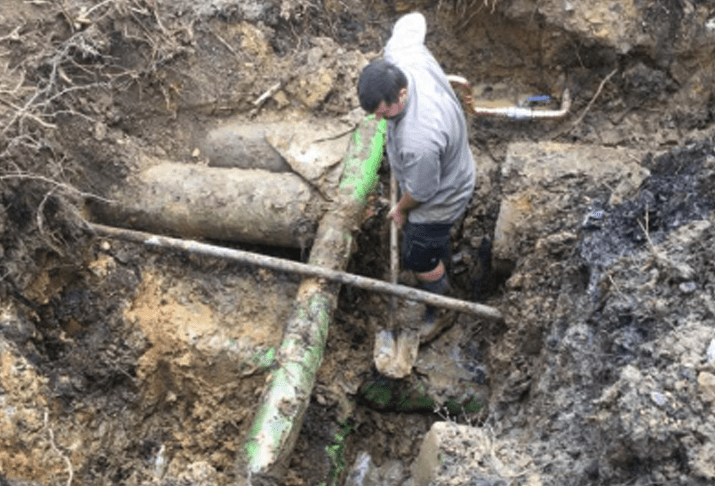 Water Leak Detection Services
Anyone who has ever had experience with problem plumbing such as leaky pipes will likely know just how frustrating they usually are. With our routine leak detection services in North Western Sydney, you can rest easy in the knowledge that your premises are completely leak-free. Thanks to our non-invasive practices and advanced tools, destruction of your walls or ceilings are almost never required to locate a leak.
No matter where your water leak is, our fully qualified team from Fusion Plumbing have the tools and the talent to repair the issue. In fact, even if the leak is in your ceiling, wall, or cement slab, the chances are high that we'll be able to fix it. Plus, because our team of fully qualified technicians are able to quickly and accurately detect leaks, we will also be able to determine if there are any other unknown issues with your pipes.
Unnoticed or undiagnosed water leaks can cause massive problems in both the short and the long-term. Our professional staff from Fusion Plumbing will initially determine if there is a leak present, before providing as much information as possible about the severity of the leak, it's location, possible damage, and the best method for repairing the problem. This allows clients to work out a timeline which should be administered to help save the client's money.
Ultimately, nobody wants to waste time or money investigating a water leak in a certain area, only to learn that the problem is actually elsewhere. Misdiagnosis like this also often causes the initial leak to increase in severity over time, which will most likely increase repair costs as well as stress levels. Thanks to our team of plumbing professionals, our leak detection is almost always correct.
We are your local leak detection experts, so you can rest easy knowing we're always available, no matter what day or time, during the day or late at night.