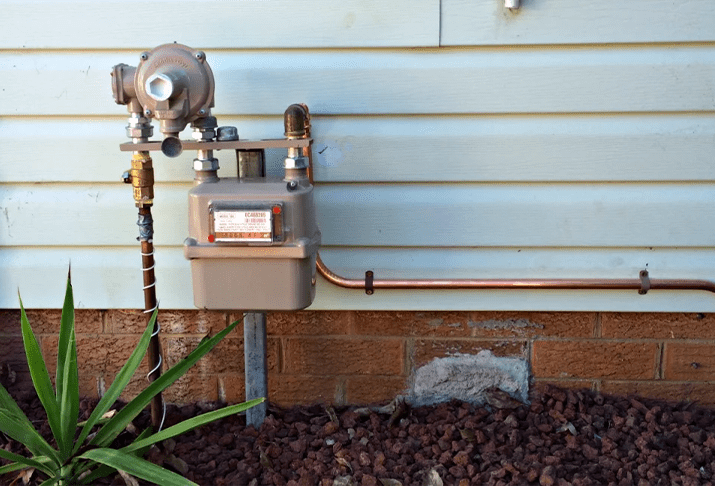 Whether it's for a gas barbeque or a gas hot water system, our reliable technicians at Fusion Plumbing are available for all gas fitting jobs throughout North Western Sydney, from a minor gas leak to a major commercial installation. When you're dealing with the highly trained and fully qualified gas fitters from Fusion Plumbing, you can be confident that all of our work will be completed safely and to Australian Standards.
Our team at Fusion Plumbing are all fully licensed and certified by the Plumbing Industry Commission, with many years' experience in both plumbing and gas fitting. We can help you with all domestic or commercial gas fitting jobs, such as swapping out an old gas hot water unit, converting a gas bottle BBQ to run on mains natural gas, or running a new line for your gas heated swimming pool. You'll surely have peace of mind knowing that all gas fitting work has been completed to the highest standard by qualified staff from Fusion Plumbing, so you'll have no worries about poor installation.
As the leading experts for gas repairs, gas fitting, and any other gas-related issues in North Western Sydney, our Fusion Plumbing team offers reasonable prices, first-class service, and top quality professional workmanship, on time, every time.
Whether you have gas appliances you need installed, or need gas leaks detected, our fully certified and experienced Blacktown gasfitters can ensure that all gas coming onto your property is fully operational and completely safe. We will also check that your appliances and infrastructure are all in excellent condition.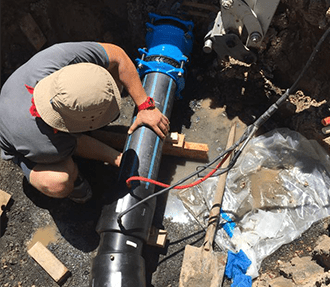 Gas Fitting & Testing Services
Our experts from Fusion Plumbing will usually carry out an initial onsite inspection and pressure test before we start any work to ensure that all of the existing gas installation is 100% compliant and completely gas-tight. Then we test the installation again after the gas fitting job has been completed before we can provide the certification paperwork to the property owner and the local gas authority. We also install an engraved compliance plate either with the gas meter or inside the electrical meter box.
We conduct all types of residential and commercial gas fitting and plumbing services throughout NW Sydney. Whatever your gas fitting requirements are, Our fully qualified and reliable gasfitters from Fusion Plumbing are available to provide the highest level of 5-star service at reasonable rates.
Our professional team is available 24/7 for all gas fitting and plumbing jobs in Blacktown and surrounding suburbs. Fusion Plumbing is your local plumbing industry experts, so you can rest easy knowing we're always available to help you out, no matter what day or time, during the day or late at night.
Gas is one of Australia's main energy sources, not only due to economical savings compared to other options, but also because it is usually a better environmental choice. However, gas appliances that aren't fitted or used correctly can be quite dangerous for you, your family, and your home.
It is so important that all gas fitting work, whether large or small, is completed by a fully qualified and licenced gas fitter. Not only is this extremely important to ensure everyone's safety, but you could also face heavy fines if you don't have a gas compliance certificate. Plus, it will also void the warranty of any connected gas appliances, and if an accident did happen without the right certification, your home insurance company would most likely reject the claim.