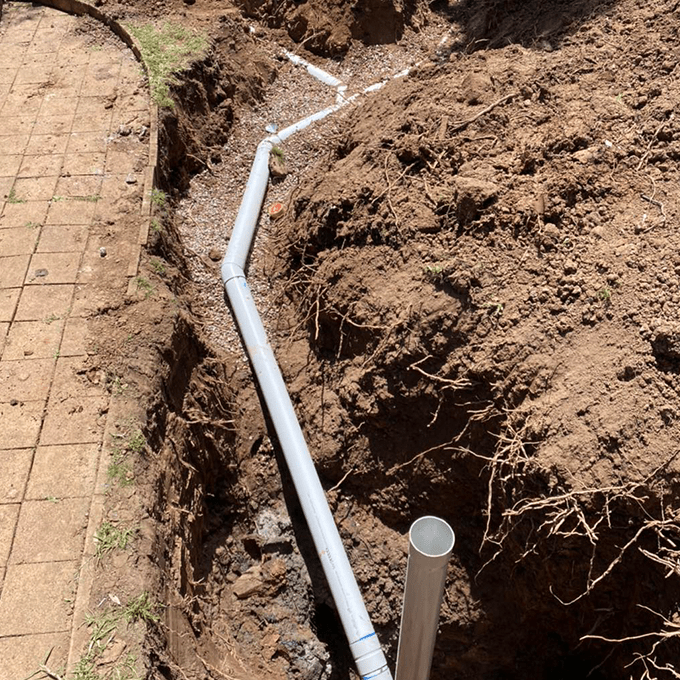 Pipe laying is one of the most crucial requirements during the initial groundwork stage of any construction project, with a variety of complications and challenges. That's why it is so important to hire fully qualified and professionally trained pipe laying contractors you can trust. Pipes must be of high quality, durable, and fitted correctly, and they are also required to meet all necessary rules, requirements, and regulations.
At Fusion Plumbing, we offer a wide variety of plumbing pipe laying and pipeline services for all types of industrial, commercial, or residential projects. Whether your requirements are small and simple or large complicated, Fusion Plumbing has a long-standing reputation for providing safe pipe laying solutions in the North Western Sydney area. As a trusted pipe laying plumber, we can provide the right pipe laying solutions for your site's unique requirements and challenges for plumbing pipe, sanitary sewers, storm sewers, water mains, and other drains.
Pipe Repair & Replacement
When it comes to problematic leaky or damaged pipes, you may have an option between replacing the entire length of the pipe or relining the broken pipe. If you need to decide between each option, you should look at the advantages and disadvantages of them both.
Pipe Relining is often quite expensive and is typically reserved for broken pipes that are located in hard-to-reach places, within close proximity to important infrastructure, or somewhere underneath buildings.
Pipe replacement is usually the traditional method of dealing with damaged pipes. Replacing the pipe is often the most suitable and cost-effective method, especially when there is easy access to the affected pipes by digging. Replacement will also be the preferred choice for any pipes that have significant issues with sag or alignment, which needs to be rectified.
Pipe Laying Professionals
Our expert staff at Fusion Plumbing conduct all types of residential and commercial pipe laying services throughout NW Sydney. Whatever your gas fitting requirements are, our staff at Fusion Plumbing are all fully qualified and reliable tradesmen who provide the highest level of 5-star service. Our professional team is available 24/7 for all pipe laying jobs in Blacktown and all surrounding suburbs. We are your local plumbing industry experts, so you can rest easy knowing Fusion Plumbing is always available to help you out, no matter what day or time, during the day or late at night.