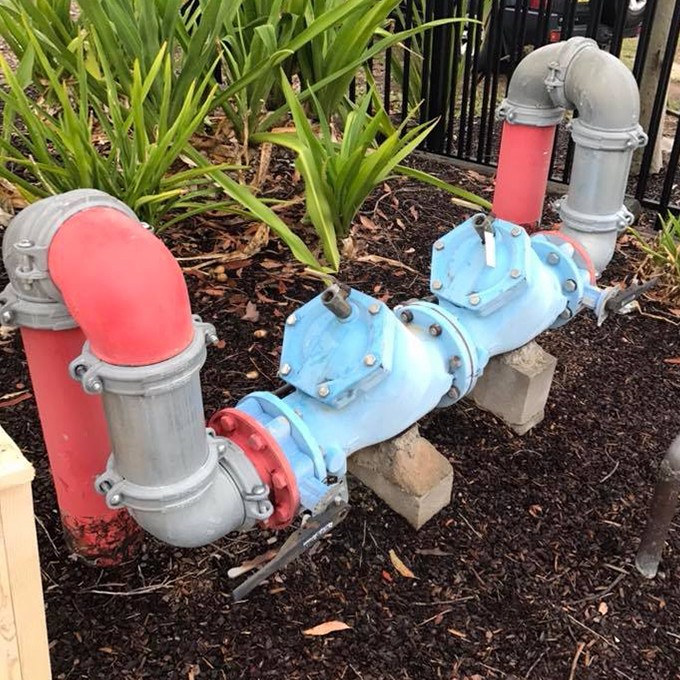 Is your pump and irrigation system keeping everything looking lush and green? If not, maybe you should talk to our expert team at Fusion Plumbing. We can provide personalised solutions to suit both your budget and your property, thanks to our years of experience with the installation, servicing, and repair of irrigation systems and pumps.
We know how critical reliable pumps and irrigation is for rural, agricultural, residential, and commercial uses, and can provide you with assistance for their design, supply, installation, maintenance, and repairs. Whether you need assistance with your entire agricultural irrigation system, or just smaller scale domestic applications, our technicians at Fusion Plumbing can ensure that your water gets wherever you need. We work with the highest quality and most water-efficient pump and irrigation products available on the market.
Irrigation Pump Installation & Repairs
Used in most plumbing solutions, the most common purpose of any water pump is to transport water by either suction or pressure. Some examples which use pumps to divert the flow of water include rainwater harvesting systems, solar hot water systems, and trade waste management systems.
Irrigation and pumps such as bore pumps also usually play an extremely important role in how your irrigation system functions. Our experts at Fusion Plumbing also supply, install, and service top quality, brand name pumps to optimally control water for all different types of industry, from mining, to farming, and all other applications.
Broken irrigation and pumps can leave everything susceptible to dehydration and other damage caused by the absence of water. We have fast access to a wide variety of spare parts, which means that we can be there at a moment's notice, ready to provide the service you need. Next time your irrigation or pump fails, contact us so that we can save you time and money by preventing any further losses.
Domestic Pumps & Irrigation
Don't let any of your precious water go to waste. Our team at Fusion Plumbing have the skills, the experience, and all the right equipment needed to design and install the most suitable watering solution to get your water wherever you need it. We're more than happy to take your call to discuss your options, so you can find out how much difference a well-designed water system can make.
Industrial Pumps & Irrigation
Our highly trained staff at Fusion Plumbing have a long history of getting results when it comes to the development of industrial water irrigation systems. We meet the often harsh conditions of Australia with innovative and intelligent water saving solutions, wastewater treatment, and irrigation systems. For more detailed information on exactly how we can help you meet the demands of your water-based project, our experienced team are on hand to provide the best solutions and advice.
Rural/Agricultural Pumps & Irrigation
We have a history of designing and constructing the best watering systems for a wide range of applications throughout the North Western Sydney region, and we can do the same for you. Our experience with the maintenance and development of rural and agricultural irrigation systems covers all aspects, from subsurface style drip systems, to fertilisation pumping, and septic systems, to triangle filtration systems.