From emergency plumbing to pipe laying, blocked drains to gas fitting, when it comes to plumbing services Glenmore Park, there is nothing we can't do. Fusion Plumbing has been servicing the local area for many years, with clients in the residential, commercial and industrial sectors. If you have a plumbing problem you need taken care of, get in touch with our team today. We're experienced and we're passionate about helping locals with everything plumbing.
There's plenty happening in Glenmore Park and if you're one of the lucky ones who are just building in the area, there's one aspect of your build that is probably more important than the walls themselves – and that's the plumbing. If your plumbing doesn't work, your new home won't be much good to anyone. We install pipes and plumbing in new homes across the region. If you're living in a home that's over 10 years old, on the other hand, it could be that your pipes and drains are in need of a good clean or replacement. We use state of the art technology to find any problems you might have, so we can fix them. We provide a range of other residential plumbing services in Glenmore Park region, including hot water system installation and repairs, fixing clogged drains and broken pipes, leaking taps and toilet inspections, and much more.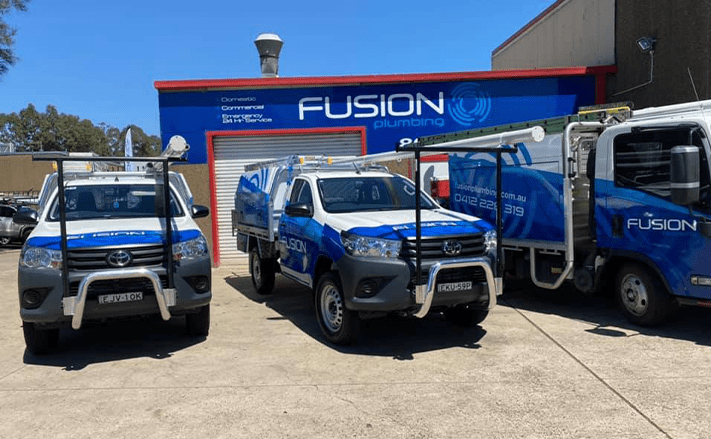 Industrial work is hard work and it's a common place for things to go wrong, particularly when it comes to your plumbing. Chemicals and grease building up in your drains, through to leaks could cause you to lose thousands of litres of water per hour. Pipes and connections can be a hazard in industrial properties if they aren't working properly – you don't want to risk an overflow of water getting into your electrical system! If your hydraulic systems or power systems aren't working efficiently, your business may not work either. And of course, if you're in an old building, old pipes and drains can wreak havoc when faced with an overflow of new substances. If you need industrial plumbing Glenmore Park, the team at Fusion Plumbing are available 24 hours a day, 7 days a week.
Hot water systems might seem like something you can take care of yourself, however its important to know that any electrical or gas work must legally be completed by a licensed tradesperson. And that includes your hot water systems. Don't risk a fine, or your health, by trying to fix any problems with your system. Fusion Plumbing has been providing hot water systems in Glenmore Park for many years to residential, commercial and industrial clients. We are professionally qualified and licensed plumbers and gasfitters, and can provide repairs and installation for electric, gas, solar and heat pump systems. We work with some of the best brands in the world, and we're confident we'll have your hot water system installed or repaired, and working in no time.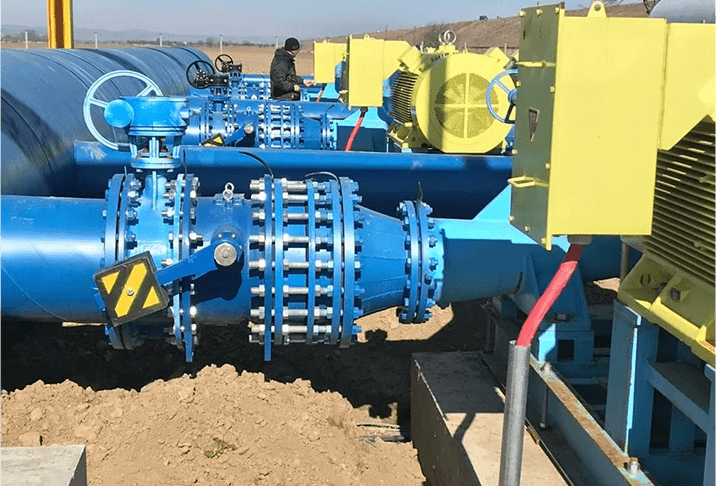 Gas Fitting
The Fusion Plumbing team provides gas fitting in Glenmore Park for residential customers, commercial and industrial clients. We use state of the art technology to test any gas systems and provide certificates of compliance where necessary. Our services include installation and repairs of gas hot water systems, as well as ovens, hot plates, stoves and cooktops, heaters, even barbecues! In fact, when it comes to gas appliances, there's nothing we can't help with. If you suspect a gas leak, we can also assist with our emergency plumbing services, however we recommend that you first try to find and turn off the source of the leak – once you've done this, call us and walk about 100 metres from your home. Wait for us there and we'll come to take care of the problem. If you can't find the source, it's better that you call 000.
Why Choose Us For Plumbing Services Glenmore Park?
Fusion Plumbing offers a range of plumbing services Glenmore Park region for residential, commercial and industrial clients. We respond fast and we're efficient. We aim to get the job done right the first time. We're available for free, no obligation quotes and emergency plumbing repairs.
Why Choose Fusion Plumbing?
They're messy > we're not!
We have years of experience
We respond fast
We work efficiently
Free quotes with no obligation
Great rates on services
Solutions that are up to date
We know the industry
We provide emergency call-outs 24/7
What Do You Specialise In
24 hour emergency plumbing
Blocked Drains
We also provide general maintenance plumbing, hot water repairs and installations and gas fitting services.