In case you are facing the problem of blocked drains, toilet repair or water heater installation, Fusion Plumbing has the best and complete plumbing solutions under one roof. Satisfactory customer service is our priority. Identifying the best plumbing solution at reasonable competitive pricing is our consistent goal. We strive to continually surpass customer's expectations during every project that we work on in Windsor.
Our Impeccable Service Delivery
At Fusion Plumbing, our proficient plumbers offer a high level of service that our competitors fail to deliver. We have garnered immense experience from years of plumbing repair and installation in Windsor.
In case you are upset with leaky plumbing equipment which requires a fixed or a new toilet that requires prompt installation, here's why you should contact us today:
We pay attention to every minute detail as far as our customised and personalised plumbing service is concerned.
We ensure that we carry out our plumbing job in the right manner. At the same time, we aim at making you completely satisfied with our work.
We consider our customers as our most privileged and significant asset resources. Fusion Plumbing treats our customers with innate respect, integrity, and dignity.
We passionately believe that you should have our undivided attention when we provide plumbing services in your home in Windsor.
Our commendable presence in the plumbing industry with substantial years behind us, leverages our customers in manifold ways. The bulk of our past plumbing services and projects has been mainly through referrals, which we feel that our magnificent work speaks for itself in Windsor.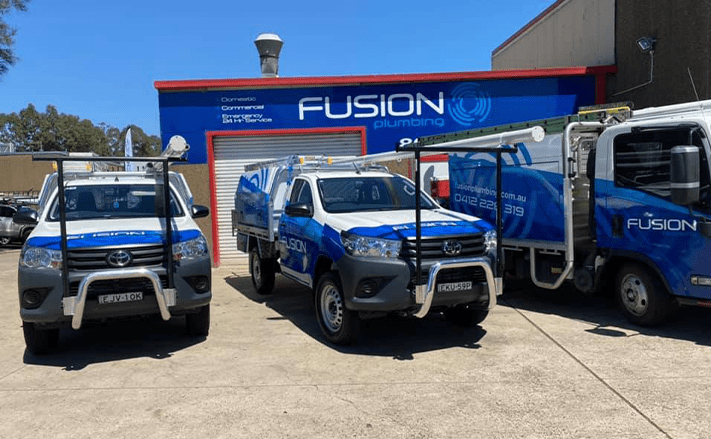 Why select Fusion Plumbing as your personalised plumber?
At Fusion Plumbing, we specialise in assisting our clients in saving time and money by deploying the best equipment and the latest technology. We offer courteous and proficient plumbing services. We, as hardcore professionals, will always cater to you with a clear assessment of exactly what your plumbing repair or installation project would require.
Since we have implemented the latest advanced, state-of-the-art technology, we consistently offer the most competitive rates. Our company's mission is to cater to an honest, reliable plumbing service that stands out and outperforms our competitors. We strive to exceed our customers' expectations by serving them with unparalleled expertise in plumbing solutions.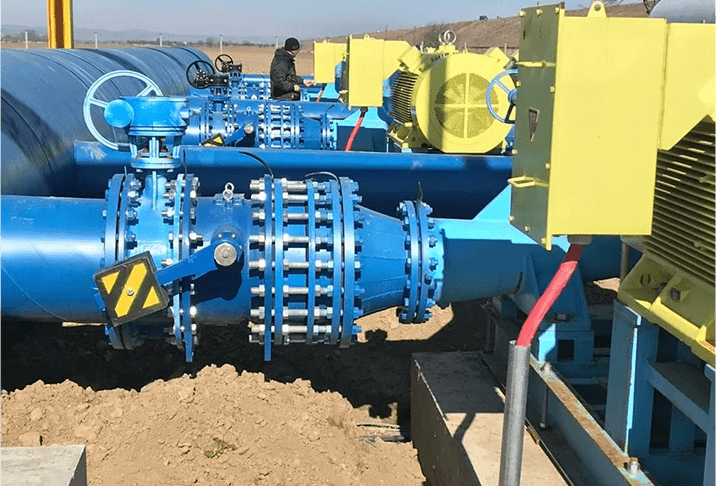 Complete Customer Satisfaction
Our plumbing services have been satisfying as far as the plumbing requirements of Windsor residents are concerned. We at Fusion Plumbing make it a priority to offer you the best possible plumbing solutions in Windsor and across Australia. We aim to provide superb service to our customers. We believe that a friendly plumber will service all your plumbing problems within hours, not days.
Our plumbers offer a wide range of services in Windsor
We offer a wide range of plumbing services for residential and commercial customers in Windsor. Our plumbers are experienced and qualified to handle any job. Fusion Plumbing offers the best services in Windsor.
Our plumbers have the knowledge, experience, and expertise to tackle any plumbing difficulties. From leak detection and repair to drain cleaning, we do it all!
Here is a list of plumbing services that we offer:
Leak Detection
Toilet Suite Instals
Burst pipes
Blocked Drain cleaning
Leaking taps
Burst pipes
Leaking taps
You can trust our plumbers with all your needs. We're just one call away from your home or office location in Windsor. Call us today and get a free quote!
Emergency Services Is One Call Away
Priority plumbing is a concept that we follow and strictly adhere to in our day-t0-day operations in and around Windsor.
We deliver a 24 x 7 customer service to our clients as far as their plumbing requirements are concerned. We are open on weekends as well as during the evenings. Since your plumbing problems crop up any time without any warnings, why wait for a solution? Our emergency plumbing specialists are always ready to fix your plumbing problem with experience, honesty, and rapid pace in Windsor.
Get in touch with us whenever you are face with a plumbing hassle. Please feel free to contact one of our expert plumbers to book a free consultation and procure a free quote. You can entirely rely on us when it comes to serving with the best plumbing solutions in Windsor. Call us for a free quote!
Why Choose Us For Plumbing Services Blacktown?
Why choose us over someone else for your plumbing services Blacktown? Fusion Plumbing Blacktown has years of experience working with local residential, commercial and industrial clients. We respond fast, we're efficient, and we provide solutions that are up to date. We know the local market and the plumbing industry and we keep on top of the latest technology and industry trends to ensure you're getting products and service that is top of the market.
At Fusion Plumbing Blacktown, we provide free quotes, no obligation; great rates on services; and we're available for emergency call-outs, 24 hours a day, 7 days a week!