Need to hire a reliable and honest plumber for your plumbing issues at the earliest? We have the perfect plumbing services for you in Wetherill Park. Come to Fusion Plumbing and get the finest solutions at the most affordable rates across Sydney. We can fix your water leakage, clean the drains, lay new pipes, and even install new running hot water systems. Fusion Plumbing is second to none when it comes to fixing plumbing problems in Wetherill Park.
Do you have past experiences of calling multiple plumbers for solving your residential plumbing problems? You don't have to deal with the same problem again as we have all the services you need in Wetherill Park. Be it cleaning drains, fixing the water leakage, repairing old pipes, or entirely replacing them; you can count on us. And what's more? We can install various types of gas fittings at your place as well.
We can locate the root cause of every plumbing problem at your house. Our fully equipped vehicle allows us to do so. Therefore, you can call out our reliable plumbers anytime you want. They will knock on your doors in an instant and start inspecting your plumbing systems.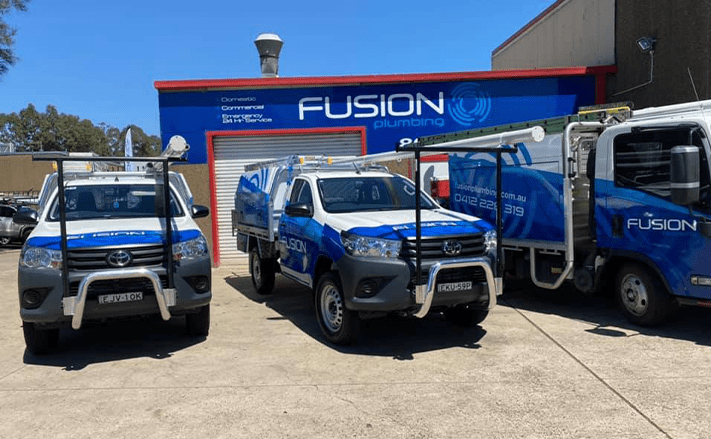 Why Come To Fusion Plumbing?
Why go to other plumbers in Wetherill Park when you have the best plumbing service providers right in front of you. Whether it is a new plumbing system or an old one, whether it is an industrial site or a residential one, we can fix it all. Over the years, Fusion Plumbing has worked on thousands of plumbing projects across Sydney. Thus, our plumbers know the nits and grits of the community around Wetherill Park. With years of experience and modern toolkits' availability, our plumber can easily solve your plumbing woes.
A Range Of Plumbing Services In Wetherill Park
You should always hire a plumber who can provide you with a host of services. Otherwise, you may have to bring in multiple plumbers at once, which is not cost-effective. At Fusion Plumbing, you have access to a host of plumbing services at the most competitive price in the industry.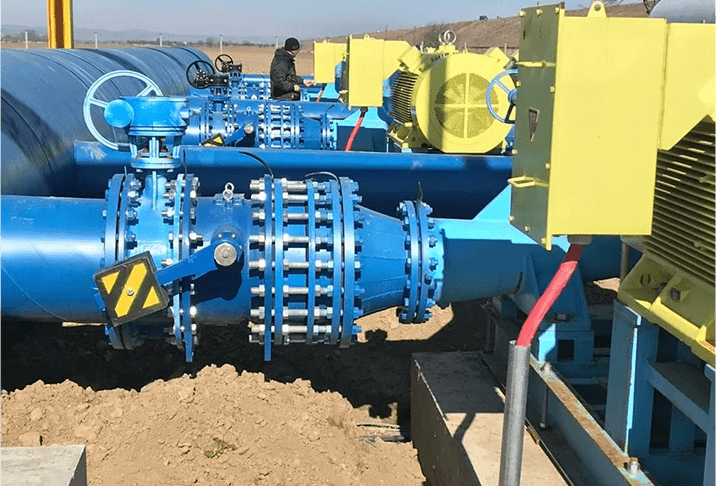 Blocked Drains:
Our plumbers can clean your kitchen, bathroom, and toilet drain with ease. Be it hair strands, oil, grease, diapers, sanitary products, or anything else blocking the flow in your drains; we can clean it.
Water Leakage Fixes:
Are the leaking taps in your house troubling you? Well, you should call Fusion Plumbing to fix it right away. Otherwise, your walls, ceilings and floors may get dampened due to frequent water leakages.
Pipe Laying:
Over a while, piping systems start decaying, and for such situations, you need to bring in a professional plumber. We can repair and replace the entire piping systems around your premise with ease. We are the experts when it comes to pipe laying in Wetherill Park.
Gas Fittings:
Need professional assistance for installing a gas barbeque or hot water system in your house? Call our fully licensed technicians for convenient gas fittings in Wetherill Park. Moreover, we can inspect your gas fittings for any possible leakage as well.
But wait, there's so much more to offer. We provide pump and irrigation services, new house plumbing solutions, LPG fittings, backflow prevention, etc. So, call us now for comprehensive and cost-effective solutions in Wetherill Park.
Emergency Services At Your Doorstep
Plumbing problems can occur at any time, yes, even at midnight. And there are times when you can't wait for the next day to call a plumber. Because till then, the situation may get out of your hands. So, need a plumber who can respond to your calls in the middle of the night? Call Fusion Plumbing as we offer 24/7 emergency plumbing services across Sydney. We will arrive at your front door in Wetherill Park, fully prepared.
So, call us today or drop an enquiry on our official website to get a free quote. And don't worry, this quote comes with no-obligation. Hurry up and dial our number at 0412 228 319!