If you need commercial or residential plumbing services in St Marys, get in touch with Fusion Plumbing today. From blocked drains to hot water systems, pumps and irrigation, leak detection and gas fitting, our work is always carried out by fully qualified plumbers so you can be sure that everything is always done to the highest standards. Don't be inconvenienced by poor plumbing in your house or workspace. Contact the professionals plumbers from Fusion Plumbing and get everything working again today in St Marys and surrounding suburbs.
Emergency Plumbing St Marys
Plumbing emergencies… they happen. When you jump in the shower, there's no hot water. When you're washing the dog in the laundry tub, there's a blocked drain. When the in-laws are coming around for dinner, there's a clogged toilet. We offer fast, efficient, and reliable solutions to these emergency plumbing problems and many more, both in the home and in the workplace. Things like burst pipes should always be treated as an emergency, which is why our expert tradesmen are on call 24 hours a day, available seven days a week, and ready to work 365 days a year. We provide emergency plumbing services for everything, such as burst pipes, leaking gas, seeping sewerage, stormwater drains clearing, and more.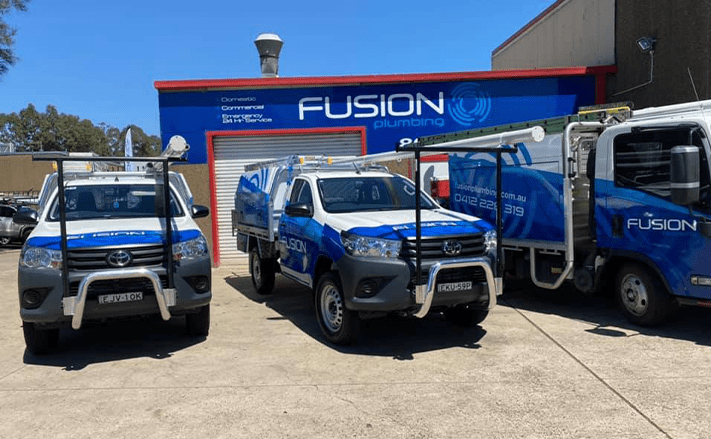 If you have issues with plumbing in St Marys, there is always the possibility of backflow causing contaminated water. Backflow happens whenever water flows in reverse and mixes it with the local supply of potable water. Local potable water is then at risk of pollution, which can obviously cause major health problems if consumed. Our highly skilled team are fully licensed backflow prevention specialists with many years' experience in commercial, industrial, and residential devices. We will install, test, and fully maintain all backflow prevention devices so you can know for certain that all of your water is always 100% safe to consume.
Our highly skilled and fully qualified tradesmen at Fusion Plumbing are always up to date with current plumbing technologies and industry standards. That means both our residential customers in St Marys always have access to the most efficient plumbing solutions available. When it comes to residential plumbing services in the St Marys area, Fusion Plumbing have been providing plumbing services for several years. Fusion Plumbing does it all. We even provide an emergency service for any problematic plumbing, from clogged drains and burst pipes, to hot water issues and leaking gas or sewerage systems, and so much more.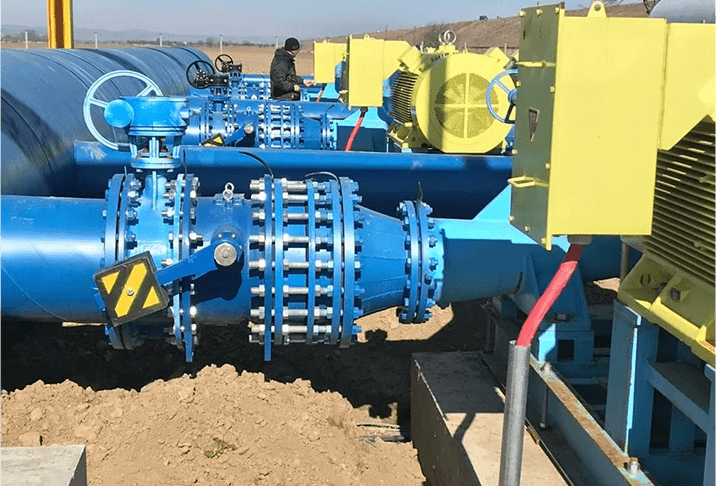 New Home Plumbing
Do you need plumbing in your new home? We work together with you and your builder so that you always get the most suitable plumbing system for your property. From full house builds on vacant land, to unit complex developments, and even modular tiny homes, creating a new home is one of the most exciting parts of life. But it can also be a really stressful experience because plumbing systems in new homes are usually quite complex. New home plumbing needs to be understood for it to work efficiently in St Marys. That's why plumbing should be left to the professionals, so builders can focus on the myriad of other critical aspects of building your new home. !
Why Choose Us For Plumbing Services St Marys?
At Fusion Plumbing St Marys, we have decades of experience with providing fast and efficient plumbing services and solutions. We offer great rates on our services and we're available for emergency callouts 24-7. Our extensive knowledge and our experience in the plumbing industry and local area make us the perfect choice for all your plumbing needs. If you want a free, no obligation quote, get in touch today.
Why Choose Fusion Plumbing?
They're messy > we're not!
We have years of experience
We respond fast
We work efficiently
Free quotes with no obligation
Great rates on services
Solutions that are up to date
We know the industry
We provide emergency call-outs 24/7