Plumbing is a significant trade for households, commercial complexes, and even industrial sites. Now and then, you must call a plumber to fix your water leakage problems. Similarly, there are times when you need a reliable plumber to repair the burst pipes in your kitchen and bathroom as well. And the most critical factor in all of this is unpredictability. You may experience plumbing problems even after midnight. In such cases, you need to call in a plumber who offers emergency services as well.
So, do you have something that needs to be fixed immediately and thus, you cannot wait till the dawn of the day? Then you should contact Fusion Plumbing as soon as possible. You will get the best service from our plumbers in Smithfield.
Fusion Plumbing - Trustworthy Plumbers At Your Service
The scale of the plumbing project doesn't matter to us. Whether it's just a simple cleaning of the blocked drains or a complex gig, such as replacing pipes around your property, you can call us. Since 2006, Kevin and his plumbers & technicians have provided comprehensive plumbing solutions at an affordable market price. Be it industrial sites, commercial outlets or any residential complex in Smithfield, our plumbers can fix your problems.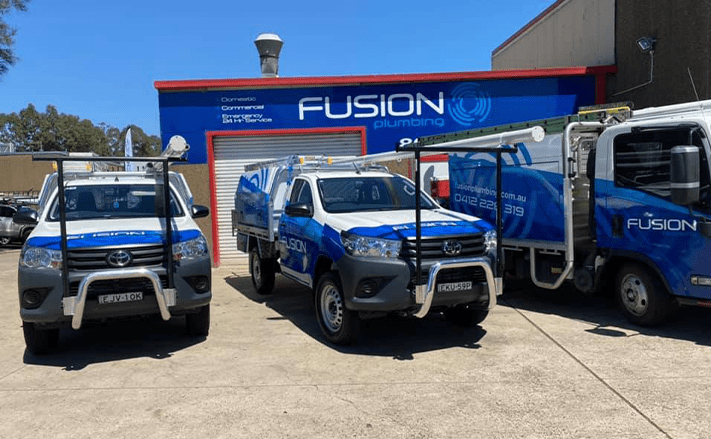 Available 24/7 For Our Customers
At Fusion Plumbing, we put customer satisfaction and needs at the top of our priority list. You can call us anytime, and our plumbers will knock on your door in no time. Whether it's a slight leakage problem or you need to repair gas fitting in your house, you can rely on our services. Our plumbers will arrive at your doorstep within a few minutes of your call; we are that quick when it comes to plumbing services in Smithfield.
It takes the right equipment and tools to fix a range of plumbing problems in Smithfield. Immediately after we receive your call, we come to your house with a fully stocked van. Our plumbers carry tools such as pipe wrench, faucet key, hacksaw, pipe cutters, sealing tape, etc. Thus, you can expect us to finish your plumbing project very quickly, without wasting any time. Usually, we spend our job and leave your house on the day of arrival itself. So, call us for emergency plumbing services right now!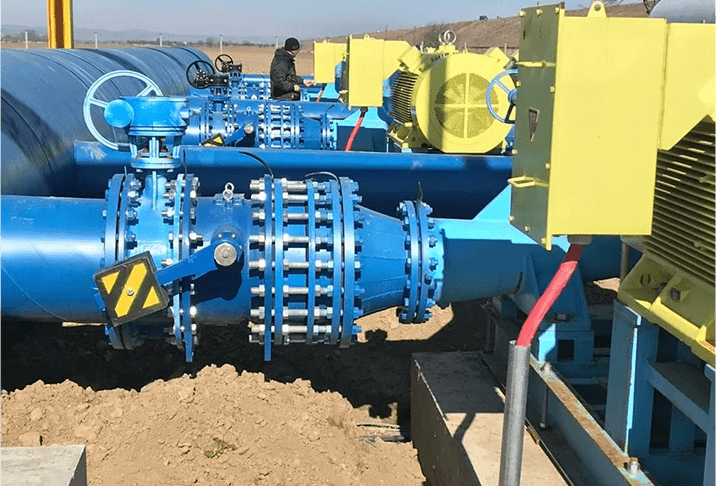 Comprehensive Plumbing Solutions - Our Services!
Not everyone faces the same plumbing problem in their household. It's essential to cater to a range of plumbing problems, especially in a suburb like Smithfield. And Fusion Plumbing understands this very well. That is why we have a host of plumbing solutions for our customers in Smithfield and across Sydney.
Clogged Drains:
We will remove any blockage that's disrupting the flow in your pipes. Our plumbers use modern devices to pinpoint the exact location of the jamming and then cleans it effectively.
Burst Pipes:
This is one of the most common problems that frequently grips almost every household. However, we know how to fix this problem, and thus, you can call us whenever there's any bursting of pipes in your house.
Leakage:
No one likes to see water leakage in their house. Plumbers at Fusion Plumbing can provide you with a long-lasting solution to this problem.
Gas Fittings:
Is your gas water heater not working correctly? Our plumbers can come and repair the system in no time at all.
New Plumbing System:
Are you moving out to a new home in Smithfield? Then let us check the plumbing system in your new house. We will fix any pre-existing problems and fix them before you finally move into that house.
You can expect the best plumbing services from our highly skilled plumbers in Smithfield. We also specialise in hot water systems, irrigation pumps, backflow prevention and LPG & Natural Gas Fitting. Whether it's residential, industrial, or commercial properties, you can trust our services!
In today's market, you will find only a handful of plumbers with transparency and integrity. Fortunately, we are one such plumbing service in Smithfield. We hide nothing from our customers as we believe in total transparency. That is why we include the cost of everything into the quote that you receive from us. Thus, you can rest assured that you will not see any hidden charge in your plumbing bill.
Call us today and hire our reputed plumbers now!