We can always assist if you need emergency plumbing done in Seven Hills. Don't leave your plumbing system in a state of disrepair as it can often cause larger issues in the future and may even cause your plumbing to stop working altogether. From gas leaks to faulty hot water systems, to clogged drains and leaking pipes, our emergency plumbing service is available at all times in Seven Hills and throughout North Western Sydney. So if you ever need emergency plumbing repairs in this area, get in touch with the professionals at Fusion Plumbing right away.
From solar hot water to waste management systems, and rainwater harvesting, our team understands just how crucial it is to have fully functional and reliable pumps and irrigation. So if your pump and irrigation system isn't working correctly, whether they're for rural, agricultural, residential, or commercial use, maybe you should talk to the qualified and professional experts at Fusion Plumbing. We can provide maintenance assistance and repairs services, as well as design and installation of pumps and irrigation systems. Our highly trained technicians at Fusion Plumbing can make sure that your small scale domestic pump or large agricultural irrigation system gets your water wherever you need it.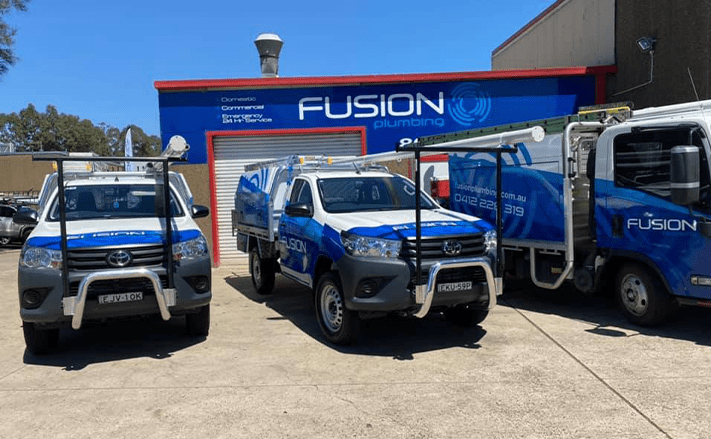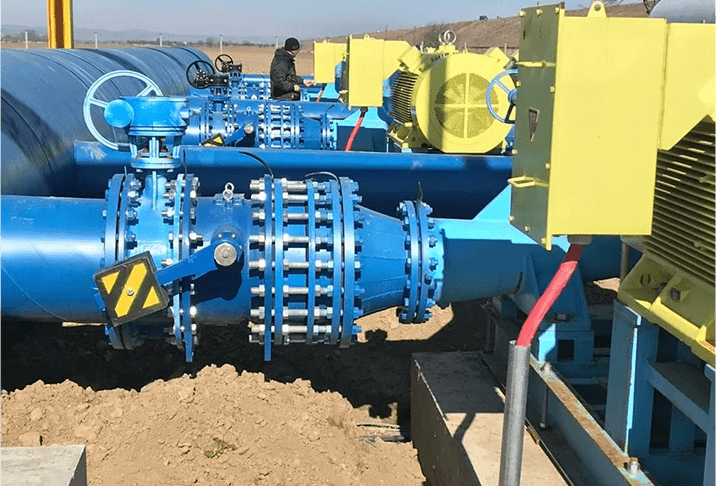 Industrial Plumbing
Industrial plumbing is always far more complex than residential or commercial fit outs. That's because they are larger-scale plumbing solutions that require higher grade pipes and other fixtures and have a much greater risk of damage. At Fusion Plumbing in Seven Hills, we provide all types of industrial buildings with fully tailored plumbing services to suit all types of industrial buildings, from massive warehouses to factories and food processing workshops. Industrial networks are far more extensive and much more complex, so the design and structure both need to be more robust. For all these reasons, and many more, an experienced industrial plumbing contractor like Fusion Plumbing is a necessity to ensure your industrial plumbing fit out in Seven Hills is as efficient and durable as possible.
At Fusion Plumbing, we have experience working with the four different types of hot water system: gas, electric, solar, or heat pumps. It doesn't matter which type you have at home or in your business, or expert plumbers and gas fitters can provide installation and repair services. If you aren't getting enough hot water, or your hot water tank has cracks, or there's a foul smell, it's time to give our team at Fusion Plumbing a call. We'll assist you with repairs or replacement of any hot water system anywhere in Seven Hills and surrounds.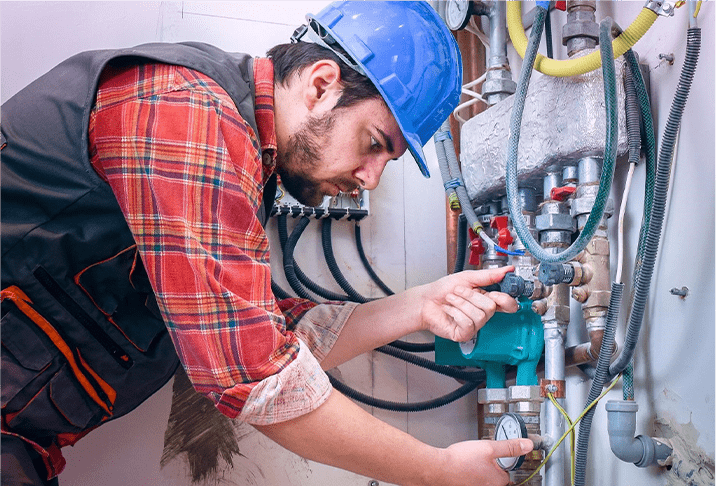 Why Choose Us For Plumbing Services Seven Hills?
At Fusion Plumbing, we offer affordable, fast, and efficient plumbing services Seven Hills region and beyond. We know the market and we clean up after ourselves (leaving you no mess!). We provide great rates on services, free no obligation quotes, and we're available for emergency callouts 24 hours a day, 7 days a week! Get in touch with the professionals in Seven Hills today.