For professional plumbing services Rouse Hill, the team at Fusion Plumbing are experienced and highly regarded. We've been working with local residential, commercial and industrial clients for many years and we pride ourselves on providing quality services that are talked about. That's why many of our clients return to us if they ever need plumbing services. We specialise in everything water or gas – from leak detection through to LPG connections. If you need anything plumbing, you can call on us.
Blocked Drains Rouse Hill
At Fusion Plumbing, we use the latest technology to find any blockages in your drains, including cameras and high-pressure water jets. The goal? To get your drains working again as soon as possible. Not sure what's causing your drains to block? There are a few common reasons we find, including a build up of hair, toilets blocked from nappies and baby wipes, a buildup of grease and oil – particularly prevalent in industrial workshops or commercial kitchens, as well as leaves and dirt – which you'll find can easily clog your roof gutters if you don't take care of them. Blockages in your drains can also be caused by soap residue, children's toys and garden waste.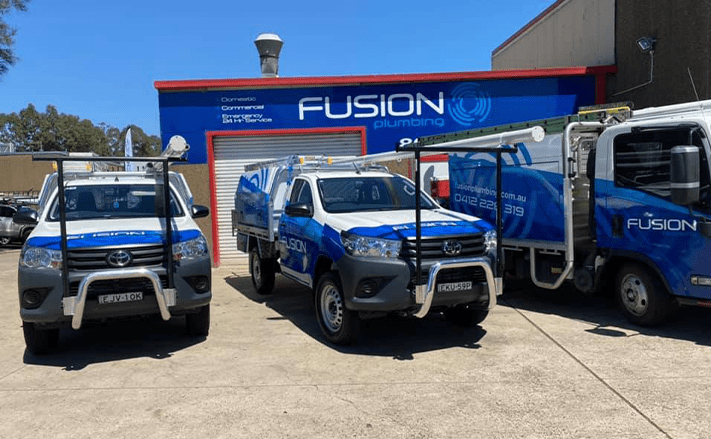 Are you looking for a reliable residential plumber for your Rouse Hill home? Fusion Plumbing are Rouse Hill's most trusted plumbing and gas specialists and we can provide you with a full range of services to suit your needs. Whether you need an emergency plumber to save you from an overflowing toilet mess, or you are looking to find the source of a leak before it causes mould damage to the walls – we're here to help. We pride ourselves on offering superior customer service and workmanship when it comes to residential plumbing. We can fix any plumbing problem, from hot water systems through to burst pipes.
There's a lot of industrial work going on in Rouse Hill, and for every property – there's a need for industrial plumbing services. The team at Fusion Plumbing are fully licensed and experienced and we can provide a complete range of services for your business, starting with designing, installation, maintenance and repairs of your onsite plumbing. From there, our industrial plumbing services also include emergency callouts, fault finding and repairs, installations and backflow prevention, plumbing design, drainage installation and cleaning, water harvesting and gas fitting. Get in touch with our team today for a free, no obligation quote on your industrial plumbing in Rouse Hill. Your satisfaction is our top priority.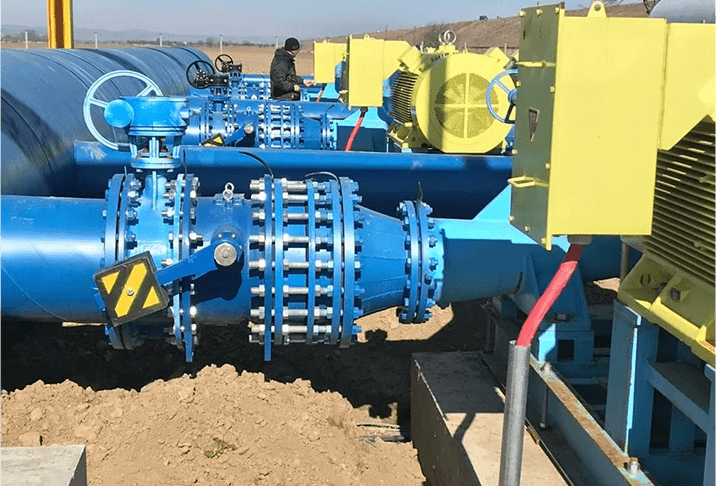 Leak Detection
Do you have a water leak requiring attention? Whether it's a puddle of water you've noticed in the middle of your tiles, a large amount of mould on your walls, or you simply suspect something sinister is going on – we have the technology and the know-how to find and fix your leaks. When it comes to water leaks, it's not worth waiting until it becomes a big problem. Leaks can easily turn into burst pipes if left alone, which can be expensive! At Fusion Plumbing, we understand the importance of fixing leaks, whether at your home or commercial property. If you need leak detection services in Rouse Hill, we're ready to take your call.
Why Choose Us For Plumbing Services Rouse Hill?
There are plenty of reasons to choose Fusion Plumbing for your plumbing in Rouse Hill. Unlike other companies, we won't leave a mess when we're done. We work with commercial, industrial and residential clients and we're fast and efficient. Our solutions are up to date and we're available 24 hours a day, 7 days a week!
From the very first contact with us we are professional. We listen. We arrive when we say we will. We offer up-to-date practical solutions. We are respectful of your property. We consider your needs and requirements at all times.
Our experience and efficiency ensures our prices are competitive and affordable. We don't waste time and time is money. We believe in getting stuck in and getting out of your hair which causes the least disruption to you and keeps prices down.
Why Choose Fusion Plumbing?
They're messy > we're not!
We have years of experience
We respond fast
We work efficiently
Free quotes with no obligation
Great rates on services
Solutions that are up to date
We know the industry
We provide emergency call-outs 24/7