Don't be inconvenienced by inefficient or faulty plumbing in your home or office. Our highly trained staff at Fusion Plumbing have an abundance of experience in all aspects of plumbing, from leak detection and gas fitting to blocked drains to hot water systems, as well as pumps and irrigation. Our work is completed by fully qualified tradesmen so you can be sure everything is always completed to the highest standards. If you need residential or commercial plumbing in Quakers Hill, get in touch with Fusion Plumbing today.
Emergency Plumbing In Quakers Hill
If you have an emergency plumbing issue in Quakers Hill, we can certainly assist. Don't let a little plumbing issue turn into a massive plumbing problem. While plumbing emergencies can happen at any moment, they often seem to happen at the most inconvenient moment. From hot water systems and gas leaks, to leaking pipes and clogged drains, our emergency plumbing service near Quakers Hill is available 24/7, 365 days a year. Whether there is leaking water that is damaging your building foundations, or you just need hot water in a hurry, if you need urgent plumbing repairs in or around Quakers Hill, we will be there whenever you need.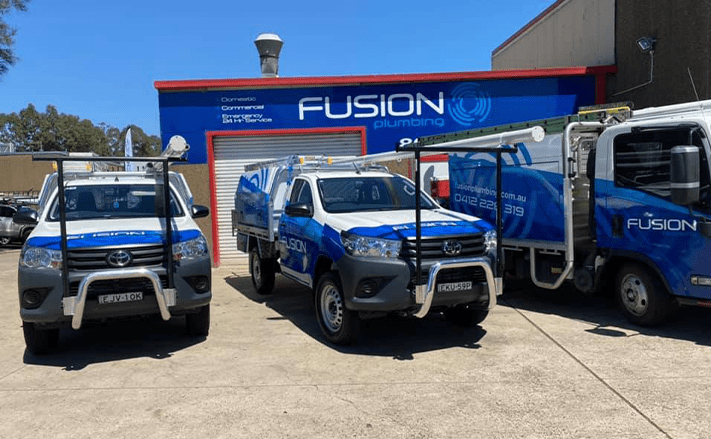 Blocked drains can be caused by built-up dirt and other residue, food waste, garden cut-offs, and even children's toys. Blocked drains are really nasty business. They're messy, they smell, and they can be really bad for your health. We're experts in diagnosing and clearing blocked drains, so if you need assistance to clear them, Fusion Plumbing can get the job done. We use the latest technology cameras and high-pressure water jets to help us determine what is causing the blockage and how we can clear it. If you need a plumber in Quakers Hill to unblock your drains get in touch with Fusion Plumbing today.
Our team is fully licensed in backflow prevention and have decades of collective experience in both commercial and residential devices. If there are issues with your plumbing in Quakers Hill, you could be at risk of backflow causing contaminated water to start flowing in reverse. This leaves local potable water at risk of pollution, which can cause major health problems for anyone who drinks it. There is a wide range of backflow devices available to prevent this happening, and our team at Fusion Plumbing can make sure that you have the most suitable system installed in Quakers Hill. We can also test and maintain existing backflow prevention devices so that you can always be sure that your water is 100% safe.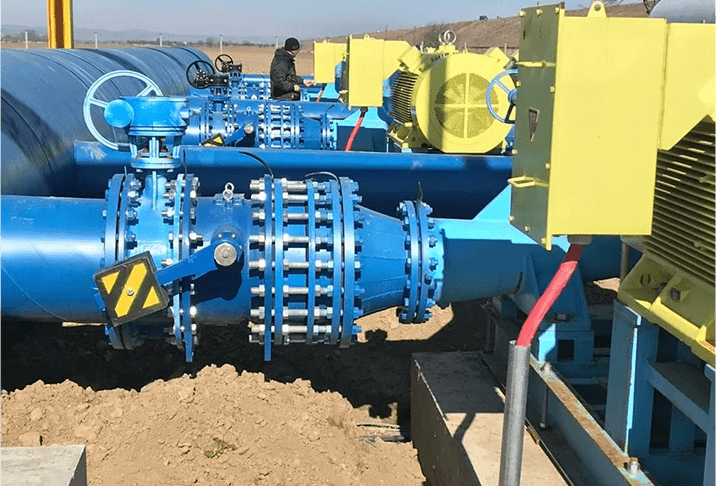 Pumps & Irrigation
At Fusion Plumbing, we are able to supply, install, repair, and maintain all kinds of pumps and irrigation in Quakers Hill. We have many years of experience with pumps and irrigation, from septic systems and triangle filtration systems, to fertilisation pumping and subsurface style drip systems. If your pumps and irrigation in Quakers Hill is leaking or needs to be updated or serviced, don't waste time or your precious water. Contact our team of highly trained staff at Fusion Plumbing, as we can provide you with intelligent and innovative water saving solutions for both irrigation systems and wastewater treatment.
Our Fully-Equipped Plumbers in Quakers Hill
Fusion Plumbing is the #1 company for your emergency plumbing problems in Quaker Hills. Plumbing is a profession that requires specialised tools and equipment. Our plumbers in Quakers Hill are fully equipped with all the tools and equipment needed for plumbing services and emergency repairs. Whether you need us to clean blocked drains or fix water leakage in your home, you can always rely on us. Our plumbers come fully prepared for your home or business place. We offer a range of services to homeowners, businesses and apartment occupants in Quaker Hill. Call us for a free quote.
Why Choose Us For Plumbing Services Quakers Hill?
The experienced team at Fusion Plumbing are fast and efficient. We know the market and we keep up to date on technology, equipment, and industry news so we can provide you with the best service. We work seamlessly with residential and commercial clients in Quakers Hill and the surrounding region. We're available 24 hours a day, seven days a week, and 365 days a year, come rain, hail, or shine! Contact us today for a free, no obligation quote.