The demand for highly skilled plumbers is on the rise. Homeowners, industry managers and builders need reliable plumbers for installation and maintenance services. Similarly, the need for a qualified technician to install hot water systems and other gas fittings is also on the rise. So, do you need plumbing services in Prestons immediately?
Welcome To Fusion Plumbing - Your Trusted Group Of Plumbers
Since 2006, Kevin and his team of trustworthy plumbers have undertaken thousands of plumbing projects in and around Prestons. Whether it's simply cleaning clogged drainages or laying new sets of pipes around your property, you can rely on us. Our highly skilled plumbers provide excellent installation, repair, and maintenance services in your locality. It's essential to build a level of decent trust with our customers before initiating our work. Therefore, we inform our customers about the approach we take while fixing the plumbing issues.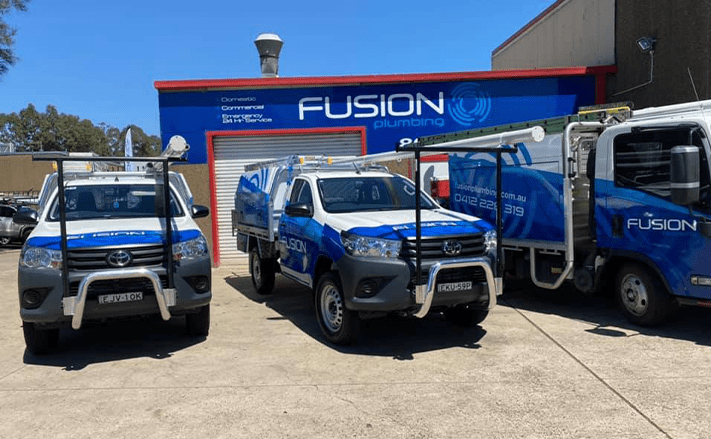 Emergency Services In Prestons
You don't have to worry when you see the bursting of pipes in your house. Fusion Plumbing offers emergency plumbing services which are available 24/7 for our customers. We are just one call and a few blocks away from your home. Our plumbers will rush to your house immediately, without wasting any time. This is one of the reasons why the residents living in Prestons trust our services.
Next time, whenever you need a reliable plumber at the 11th hour, pick up the phone and dial our number.
Our Plumbers Arrive, Fully Prepared
At Fusion Plumbing, our team leaves no stone unturned to fix your plumbing problems. We do everything with a pinch of professionalism, ethical values, and integrity. Our plumbers ensure that every single one of our customers is fully satisfied. That is why our plumbers will waste no time in reaching your house driving a fully stocked van. We possess every modern tool and equipment that helps us complete your plumbing project. Within a few minutes of your call, our plumbers will knock on your door in Prestons.
Whether it's a simple cleaning of blocked drainage or a complex job like replacing the entire plumbing system at your house, we can meet your expectations with ease! So, make sure to call Fusion Plumbing for your installation & maintenance gigs in Prestons.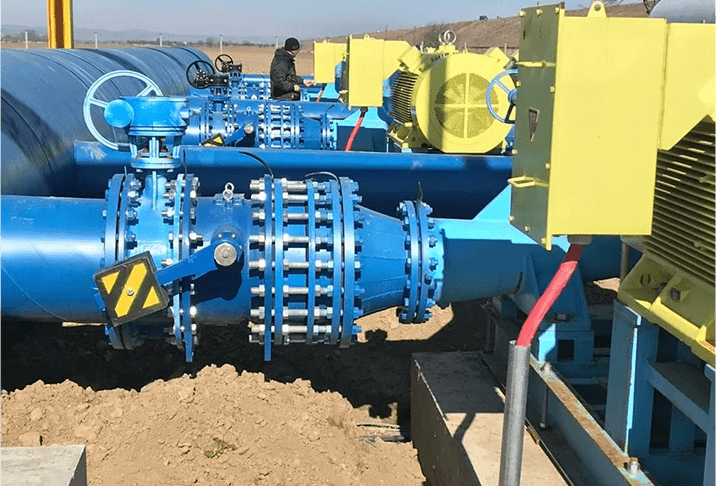 Our Services At Your Doorstep
Over the years, having completed hundreds of large scale & small-scale plumbing projects, we have mastered the art of plumbing. Our plumbers can overcome any difficulties or challenges that may arise while laying new pipes or installing a new hot water system at your house. We plan for every possible scenario beforehand and mitigate the risks associated with your plumbing project easily.
So, what services do we offer to our customers in Prestons? Let's find out!
Blocked Drains: Our plumber can detect the cause for blockage in your pipes and sewers with ease. We have some of the latest equipment that helps us locate the problem with precision.
Leakage: Fed up with the constant leakage of water in your bathroom or kitchen sink? Fusion Plumbing can fix this problem in no time.
Pipe Burst: Bursting of pipes is a widespread phenomenon, especially in residential properties. We can repair your old pipes or replace them with new ones as per their conditions.
Gas Fittings: We have fully certified technicians to install or repair your residential gas hot water systems.
Pump Installation: Need pumps for your irrigation project? Call us as we can install new branded pumps at your agriculture site.
Backflow Prevention: This is one of the essential services when you talk about plumbing. Without this, you will not receive clean water in your house. Our plumbers can install a backflow prevention device on your pipes with ease.
Get all these services and much more at Fusion Plumbing. Please browse through our services section on the website to know more!
At Fusion Plumbing, we put customer satisfaction at the very top of our priority list. We very well know the importance of providing the best possible services to the customers. That is why we never hide anything from our customers, including our service prices. Our team will provide you with the most reliable and reasonable quote for our services! So, you can sit and relax while our plumbers do their job and fix your plumbing issues in Prestons.
Call us today; we are available 24/7 for our customers!