Fusion Plumbing provides emergency plumbing in Parramatta and beyond, from fixing blocked toilets, through to detecting leaks that are causing your property to flood. Is your roof leaking inside the home, or perhaps your downpipes have burst with heavy rain? No problem. Sewerage system leaking or your water smells or looks funny? You definitely don't want to be drinking that water. Or perhaps you've run out of hot water as you're getting ready to head out for an important work function. No need to use a washer! It doesn't matter what your emergency plumbing issue is; we can help. Give us a call and we'll be on your doorstep as soon as possible – 24 hours a day, 7 days a week. We provide emergency plumbing services to residential, commercial and industrial clients.
If your toilets aren't flushing as they should, or your kitchen sink is taking a long time to drain, it's highly likely you have a blockage. Although it's not often an emergency situation, if left unattended, blocked drains can create damage in the home or commercial building – and they won't get better on their own. In fact, they are more likely to get worse – and if your blocked drains become too bad, they may burst. Common causes for blocked drains include grease and oil, particularly on industrial sites or in kitchens, as well as hair building up in the shower drains, wipes and sanitary products being flushed when they shouldn't be, and dirt and debris in your roof or stormwater drains. Fusion Plumbing can help fix your blocked drains Parramatta.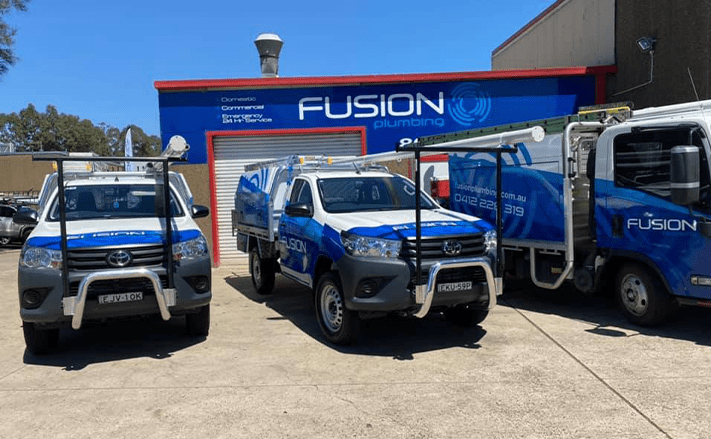 At Fusion Plumbing, our experts provide backflow prevention in Parramatta for commercial, residential and industrial buildings. Our licensed backflow plumbers can install, test and maintain your backflow prevention device, designed to make sure your water is running efficiently and unpolluted. Contamination of water is most often caused by backflow, which is when the water starts to flow in reverse. It can be hazardous to the health of anyone who drinks the water or washes their hands in it. As well as providing installation, our backflow prevention devices are checked and tested annually to ensure they comply with Australian standards.
Pumps & Irrigation Parramatta
The team at Fusion Plumbing provide a range of pumps and irrigation services in Parramatta, to residential, commercial, industrial and agricultural industries. The right equipment can ensure your property is taken care of with the right watering system, whether we're developing industrial water irrigation systems, hooking up your garden's irrigation and bore pumps, or maintaining or developing rural and agricultural systems for irrigation. There's nothing we can't do to ensure your pumps and irrigation systems are working effectively.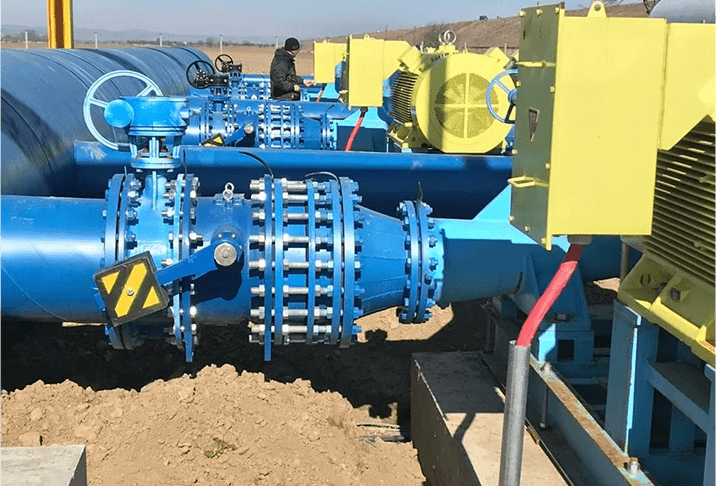 Residential Plumbing
When it comes to pipes and drains, there's nothing the residential plumbing Parramatta team can't do! From pipe laying in new home builds, to re-routing for renovations; backflow prevention, to repairs and full upgrades of your pipes as they experience wear and tear over time; Fusion Plumbing are your local plumbing experts. It doesn't matter if your shower has no hot water or your toilet won't flush, if your bathroom sink is leaking, or you can't figure out which drain the stink is coming from. We provide effective residential plumbing solutions. Our residential plumbing team is available for emergency callouts as well, 24 hours a day, 7 days a week.
From new builds to fitouts, renovations to upgrades, the commercial plumbing Parramatta team at Fusion Plumbing provide a full range of services to ensure your water systems are working efficiently. Whether you have a single storey office building, or you have 30 levels, we can assist with all your plumbing needs – no matter how big or small. If the hot water isn't so hot anymore, or perhaps it's running too hot, we can assist. Toilet overflowing. Cracks in the pipes leaking out onto the floor. Problems with drains are the most common commercial callouts we get. We're also available for regular maintenance checks to ensure everything is in working order – a great preventative measure!
When it comes to servicing our industrial plumbing Parramatta customers, we understand that industrial systems are much more complex than other types and we cater our services to suit. We take care to protect your high-grade pipes and fixtures and to ensure they are working effectively and efficiently. Industries vary, from food processors through to mechanics workshops, manufacturers to cold storage and refrigeration. We can provide installation of plumbing systems for new builds, repairs and detections of leaks, new pumps and pipes. We also provide backflow protections, routine maintenance, fire sprinkler systems and hydrants, and much more.
New Home Plumbing Parramatta
One of the most important aspects of your new home build is your plumbing and if you don't have a good quality plumber on board, it could end up costing you money (and time). Our new home plumbers Parramatta ensure all the new pipes and drains are fitted properly and go to the right place. We'll make sure the plumbing is not only up to Australian standards, but that it fits well with your dream home's design. We can provide and install septic systems, stormwater drains, sewer extensions, hot water systems and gas services. We can also incorporate your kitchen, bathroom and laundry plumbing; and configure your rainwater catchments and storage, as well as your gutters and downpipes.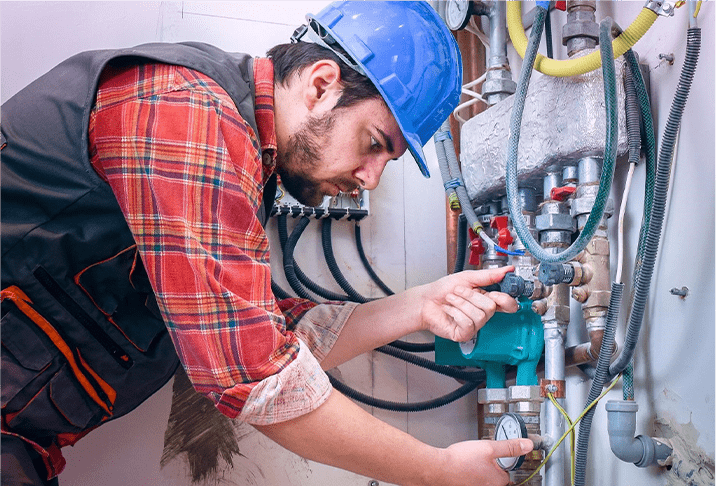 Whether you've opted for solar hot water, heat pump systems, electric or gas hot water, we can not only install your system, we can also provide upgrades and repairs. We have access to a range of superior quality hot water systems Parramatta, from the best-known brands. We can provide advice on the best system to suit your requirements, and install these at your home, office or industrial building. We understand hot water systems and we know each type has its own benefits. We also provide hot water systems repair, so if you have too much hot water, not enough, strange noises coming from the system, or your system shows signs of damage, give us a call.
Our expert leak detection Parramatta team have many years of experience in leak detection, whether the leaks are obvious or hidden. We offer routine leak detection services that are non-invasive, using advanced tools that can check your walls, ceiling – even cement – for possible leaks. Leaks that are undiagnosed can create major problems, both short and long term, so it's important you have these fixed if you have any concerns. Signs of a leak include damage or discolouration to your floors and walls, foul smells, mould or mildew, or you could simply see water in places where it shouldn't be. If you are experiencing any of these, get in touch with our team today before any further damage to the foundations, or your health!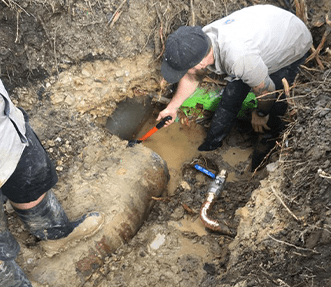 Pipe Laying
If you require pipe laying services in Parramatta, it is essential you have a professional plumbing company complete the work for you. The pipe-laying process is one of the most important aspects of a new build or renovation, whether it's for a home, industrial warehouse or an office building. We offer a range of plumbing pipe laying and pipeline services for all industrial, and all project sizes. We provide solutions for your site's requirements, understanding that every job is different, including sanitary sewers, water mains, drainage and plumbing in general. We can also reline and replace pipes where necessary.
LPG & Natural Gas Fitting
The gas fitting Parramatta team at Fusion Plumbing are reliable, experienced and licensed to provide gas services across New South Wales. From replacing your gas hot water system, through to detecting gas leaks and repairing gas ovens; there's no job too big or too small. We also provide installation of all gas and ensure it adheres to Australian Standards. Our experts will complete an onsite inspection and pressure test before starting any work to ensure your system is 100% compliant. We can even provide certification paperwork for the property owner and gas authority. If you require LPG & Natural Gas Fitting Parramatta, get in touch today.
Why Choose Us For Plumbing Services Parramatta?
There are a few things that set us aside from our competitors and our broad range of happy clients are proof that we are efficient at what we do. We have many years experience, we respond fast, and we provide up to date solutions that work. At Fusion Plumbing we know the industry, so we can provide our customers with the latest technology. We will leave your property nice and clean (unlike other plumbers who leave you with a nice mess), and we provide great rates on services.Call us today for a free, no obligation quote. And remember, we're also available for emergency plumbing, 24-7.
Can you provide an emergency plumbing service?
Yes, you can call us anytime as our plumbers in Parramatta are available for 24/7 callouts.
Fusion Plumbing provides all kinds of emergency plumbing solutions, irrespective of the complexity. Our expert plumbers use the latest equipment and machinery to fix all the plumbing problems in Parramatta.
Call us now, or you can call us whenever an emergency pops us.
How do I request an instant quote to avail your services?
Fusion Plumbing doles out instant quotes to our customers, regardless of their plumbing problems.
Our plumbing solutions are quick, affordable and highly effective.
You just have to call our number, and we will share our quotes at your email address or smartphone!
Do you complete plumbing and gasfitting for new homes?
Yes, we do. We have a wide range of plumbing solutions for homeowners in Parramatta.
So next time you want a plumbing installation or gas fittings in your new home, just give Fusion Plumbing a call!
How much does it cost to fix a burst pipe?
It's pretty difficult to ignore major plumbing problems such as pipe bursts. You can call our plumbers in Parramatta whenever you see a pipe burst in your home or office.
Fusion Plumbing will send a team of plumbers immediately to your address. Our team will assess the situation and hand you a quote for pipe burst repair on the spot.
If you want more details regarding the cost of pipe burst repair, you can talk to our experts today!
Is cleanup included in the quote?
Yes, our expert plumbers in Parramatta will include the cost of cleanup in your free quote.
Cleanup while fixing a pipe burst is necessary, and you can rely on our plumbers to do the job to perfection.
Call our number today and hire Fusion Plumbing for affordable and quick plumbing solutions in Parramatta!