Now and then, you tweak a few things to fix the water leakage in your taps. Similarly, you try to avoid blocked drains around your house with a few things you learned off the internet. However, these fixes are only temporary and soon rather than later, you must bring in a professional plumber to your house. Otherwise, the plumbing system of your home could take a turn for the worse. And thus, make sure to call an expert plumbing service at the right moment.
So, do you need quick assistance with your plumbing woes in Norwest, Sydney? Well, then you are in luck today as we know the exact place for your needs.
Many things come beneath the umbrella of plumbing—things such as drainage systems, piping, taps, accessories, and even hot water systems. And thus, you should always hire a plumber with expertise in these aspects of plumbing. Otherwise, you may exacerbate the existing problem to a greater extent. And you don't want this to happen, don't you?
At Fusion Plumbing, we can fix anything that you want. Our expertise allows us to provide quick, efficient, and long-lasting plumbing solutions at the most affordable rates. You get the following plumbing services from us in Norwest.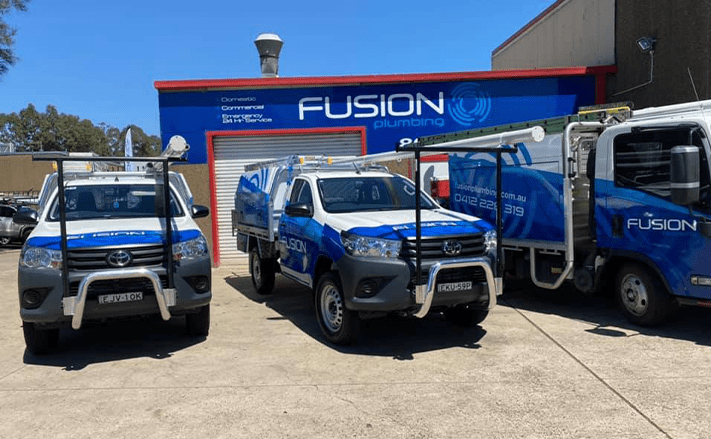 Plumbing Solutions:
Fusion Plumbing can stop the leakages from your taps necessary to avoid dampening the walls. Similarly, our plumbers can clean the blockage from your kitchen, bathroom and toilet drain. We make sure to find and fix the root cause of the problem for a long-lasting solution.
Pipe Laying:
Over a period, the pipes in our piping system start deteriorating. And thus, you need to either repair the pipes or replace them altogether. Fusion Plumbing offers a convenient pipe laying service to our customers in Norwest. In some cases, there is no need to replace the entire piping system. We can repair the part which is giving you the troubles.
Gas Fittings:
Everyone likes to have hot water running in their bathroom. And nowadays, it's extremely easy to procure and install a hot water system in your house. Our licensed plumbers can easily install the hot water system as per your requirements. Apart from installations, we can also dole out repair services for your existing systems.
Wait, there's so much more at Fusion Plumbing for our customers in Norwest. Our plumbers also provide backflow prevention, LPG fittings, leak detection, pumps irrigation, etc. Visit our website and know details for these services.
Don't you want the best return for your investment when you hire a plumber in Norwest? We use pipes, hot water systems, LPG fittings, solar storage devices from some of the prestigious manufacturers in the country. So, you never have to compromise with the quality of the pipes or other plumbing supplies when you hire Fusion Plumbing. You will get the highest standards of products, including when you call us for emergency plumbing services.
You can see below the brands that we supply in Norwest.
Stiebel Eltron
Reece
Aquamax
liDux
Rinnai
Rheem
Our team will help you pick the best product from these brands. We understand that every homeowner and the commercial property owner has different budget constraints and requirements. Therefore, you will have loads of options available at Fusion Plumbing.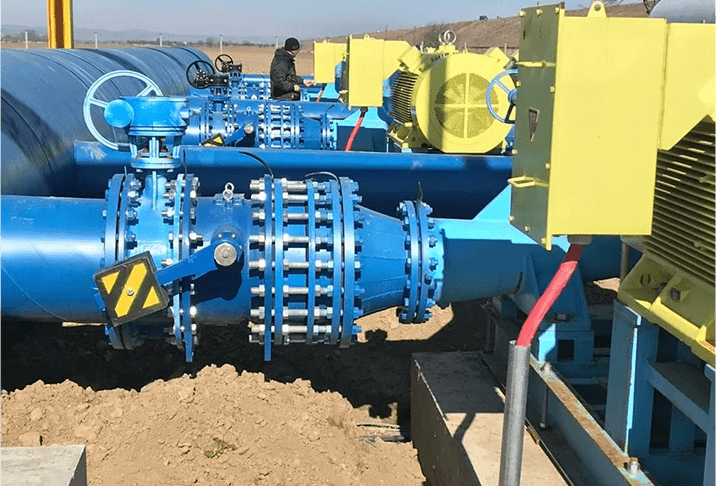 Complete Customer Satisfaction
At times, you need emergency plumbing solutions for your house. Otherwise, it may damage the entire plumbing system of your home. Our plumbers in Norwest make sure that every plumbing problem in your house gets fixed. Whether it's backflow prevention, replacing burst pipes or installing hot water systems, you can depend on our services. You can call us at the 11th hour, and we will respond to your call immediately.
We have a team of certified plumbers and gas fitting technicians waiting for your call. You will hear them park in your driveway just after a few minutes of your call. So, make sure to reap benefits from our emergency plumbing services in Norwest.
Emergency 24/7 plumbing services.
Transparent pricing.
Licensed & experienced plumbers.
Fully equipped vehicles
Free quote with no-obligation
So, hurry up and enquire about our first-class services in Norwest. We are sure that you won't find a better deal than ours in this suburb. You can also reach out to us at 0412 228 319.