For a quality plumbing service Northmead region, Fusion Plumbing offers a variety of services, from fixing leaking taps and toilets, to repairing dishwashers, sewer conversions, gas pipe fittings and regular plumbing maintenance. We can come to your home, commercial or industrial property to provide practical solutions to your needs. With many years in the industry, Fusion Plumbing is licensed and experienced.
If you need residential plumbing in Northmead, Fusion Plumbing are experienced in all facets of water services, from the replacement of old drains and pipes, through to re-routing and drain cleaning. As time passes, it's common for pipes to experience wear and tear, which unfortunately can in turn lead to cracks and leaks. By replacing these old pipes, you can prevent any major damage to your walls, ceiling, floor and roof. If you've decided to renovate, you might need re-routing of your pipes to suit the new layout of the home. We can cut pipes and cap them into a new area, ensuring they are working efficiently. We also complete full pipe repairs, install and repair hot water systems, fix toilets and sewers, and much more. If you have any concerns, call our team today. We also provide emergency plumbing Northmead.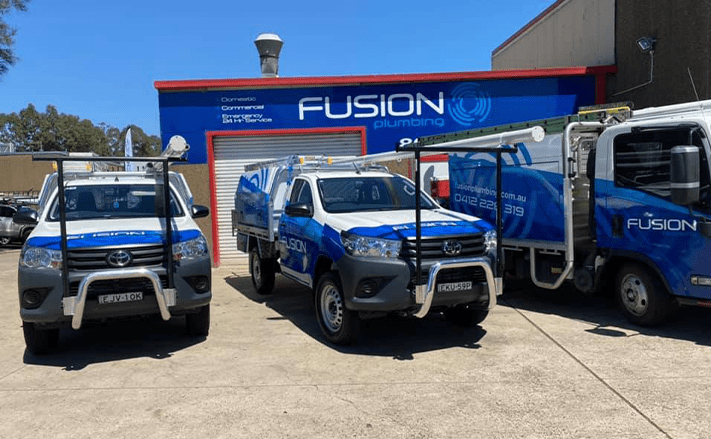 Whether you're building a new commercial building, you're renovating or retrofitting an older building, or you simply need to replace or fix your pipes and drains, Fusion Plumbing provides a full range of plumbing services in Northmead. If your old pipes just aren't working like they used to, or you find that the drains are running slow (or clogged) you need a professional in to fix the problem before it damages your building, and your business. If you need a hot water system installed or serviced, we can do that too! Our full range of repair and maintenance services for commercial plumbing are extensive, so if you have any questions, let us know and we'll come and complete an assessment.
Industrial plumbing is complex. It's often designed with extensive networks, strong structures and high-grade pipes. If you have any requirement for industrial plumbing in Northmead, our team is highly trained and experienced to assist. We work with industrial clients across the region to ensure their plumbing is both durable and efficient. From repairing broken pipes to drain inspections, installation of plumbing systems and fitting, through to leak detection, routine maintenance and backflow protection – we provide it all. We can also assist with a number of other industrial services, including valve testing and replacement, thermostatic mixing valve installation, jet blasting, and much more!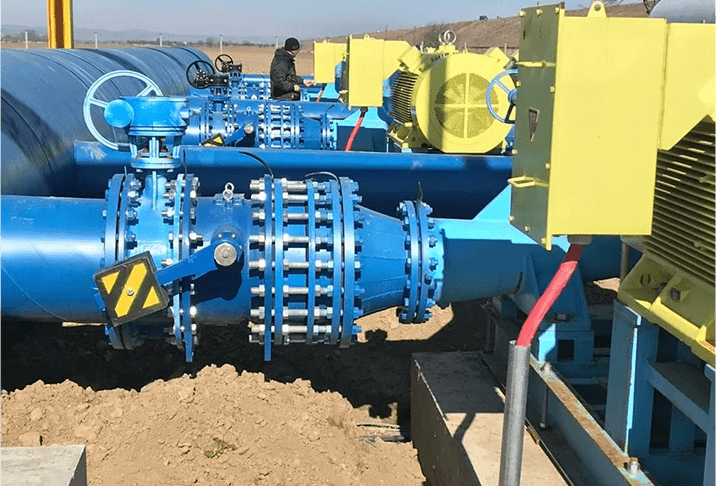 New Home Plumbing
Designed your dream home and ready to get the builders working? You need new home plumbing in Northmead! Building a new home can be as stressful as it is exciting so if there's one thing you need a professional for, it's the plumbing. Ensuring your plumbing system works can make the difference between your dream home and an expensive fail. The team at Fusion Plumbing will make sure you have a good plumbing system, a great water supply, and excellent drainage. We lay pipes, install drains, provide gas services and connections, install gutters and downpipes and provide all your kitchen, laundry and bathroom plumbing.
Why Choose Us For Plumbing Services Northmead?
If you're looking for great rates, fast service and efficient plumbing in Northmead, we're the company for you. We work with commercial, residential and industrial clients to provide quality, up to date plumbing solutions. Get in touch for a free quote today, no obligation, or if you need emergency plumbing, we're available 24 hours a day, 7 days a week.
From the very first contact with us we are professional. We listen. We arrive when we say we will. We offer up-to-date practical solutions. We are respectful of your property. We consider your needs and requirements at all times.
Our experience and efficiency ensures our prices are competitive and affordable. We don't waste time and time is money. We believe in getting stuck in and getting out of your hair which causes the least disruption to you and keeps prices down.
They're messy > we're not!
We have years of experience
We respond fast
We work efficiently
Free quotes with no obligation
Great rates on services
Solutions that are up to date
We know the industry
We provide emergency call-outs 24/7