When your toilet isn't flushing, your kitchen sink is clogged, or your laundry is inches deep in leaking water, it's time to call in the professionals. Fusion Plumbing provides exceptional residential and commercial services to North Rocks and surrounding suburbs 24 hours a day, 7 days a week. Sure, plumbing may have been invented by the Egyptians many centuries ago. But they would almost definitely use Fusion Plumbing if they needed work done in North Rocks today.
Backflow Prevention North Rocks
Properties in North Rocks with contaminated water on site that could inadvertently pollute the local water supply must have a backflow prevention device installed. Backflow happens when potentially contaminated water flows in reverse and mixes in with the local supply of potable water. Backflow devices are required so that contamination of drinking water isn't caused by on site hazards such as cross connection. Fusion Plumbing offers backflow prevention services that ensures your water supply is completely safe in North Rocks and the surrounding region. Our fully qualified team from Fusion Plumbing are fully-trained experts when it comes to installation and repairs of both residential and commercial backflow prevention devices and other services.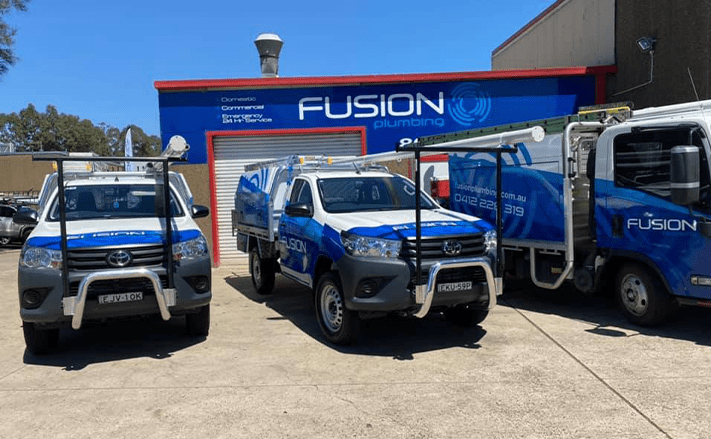 Don't waste any of your precious water. If your pumps and irrigation in North Rocks is leaking or needs to be updated or serviced, maybe you should contact our team of experts at Fusion Plumbing. Our highly trained staff have a dedicated history of exceptional results when it comes to all aspects of system development for water pumps and irrigation. At Fusion Plumbing, we supply innovative and intelligent solutions for saving water, irrigation systems, and wastewater treatment. After designing and constructing pump and watering systems for many years, you can be sure that we can look after your irrigation needs.
Fusion Plumbing have been providing a variety of residential plumbing services throughout the local area for several years. Our fully qualified and highly skilled team at Fusion Plumbing are always up to date with current plumbing technologies and industry standards so that our residential customers have access to the most efficient plumbing solutions available. When it comes to residential plumbing services in the North Rocks area, Fusion Plumbing does it all. We even provide an emergency service for any problematic plumbing, from clogged drains and burst pipes, to hot water issues and leaking gas or sewerage systems, and so much more.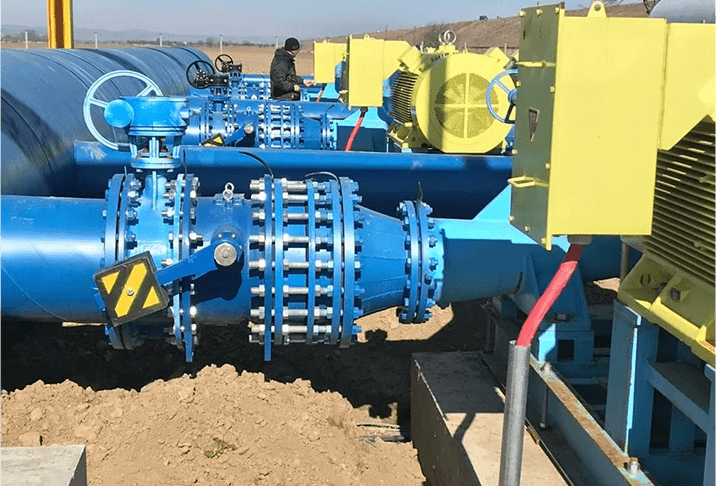 Commercial Plumbing
Many commercial buildings in North Rocks and surrounding suburbs were built many decades ago, so your plumbing may not be working as well as it could be. The best way to be sure the plumbing in your commercial building is operating efficiently, is to contact Fusion Plumbing. No building or job is too big or too small for our plumbing professionals, as we offer all aspects of industrial plumbing services. Our experienced tradies can assess your drainage and pipes to check if there are any major risks, before we provide you with upgraded solutions wherever they may be necessary. As soon as we arrive on-site in North Rocks, our expert team can assist you with any plumbing services that you need.
Why Choose Us For Plumbing Services North Rocks?
At Fusion plumbing, we have years of experience in the industry which is why we're the number one choice for plumbing in North Rocks. We work seamlessly with residential and commercial clients across the whole North Rocks and surrounding region. We're fast, efficient, and we offer solutions that are up to date. Call us today for a free, no obligation quote. We're also available if you need emergency plumbing, 24-7.
From the very first contact with us we are professional. We listen. We arrive when we say we will. We offer up-to-date practical solutions. We are respectful of your property. We consider your needs and requirements at all times. span>
Our experience and efficiency ensures our prices are competitive and affordable. We don't waste time and time is money. We believe in getting stuck in and getting out of your hair which causes the least disruption to you and keeps prices down.
Why Choose Fusion Plumbing?
They're messy > we're not!
We have years of experience
We respond fast
We work efficiently
Free quotes with no obligation
Great rates on services
Solutions that are up to date
We know the industry
We provide emergency call-outs 24/7