Fusion Plumbing has been working across the Kingswood region for several years, providing a range of plumbing services to our customers. Our work is carried out by fully qualified tradesmen so you can be certain it is always completed to the highest standards. We keep up to date with industry news and technological advancements to ensure we're providing our residential and commercial customers with the most efficient plumbing solutions available. Don't be inconvenienced by plumbing working inefficiently in your home or office. Fusion Plumbing can get things working in Kingswood and surrounding suburbs, so contact the professionals today.
Emergency Plumbing Kingswood
If you need urgent plumbing repairs in Kingswood, we are here for you. Plumbing emergencies can happen anytime, but they always seem to happen when it is least convenient, don't they? If you have an emergency plumbing issue, from leaking pipes and clogged drains to hot water systems and gas leaks, we can certainly assist. Our emergency plumbing service is available 24 hours a day, 7 days a week, 365 days a year. Don't let a small plumbing problem turn into a massive one. Whether you need hot water fast, or water is damaging your building foundations, get in touch right away.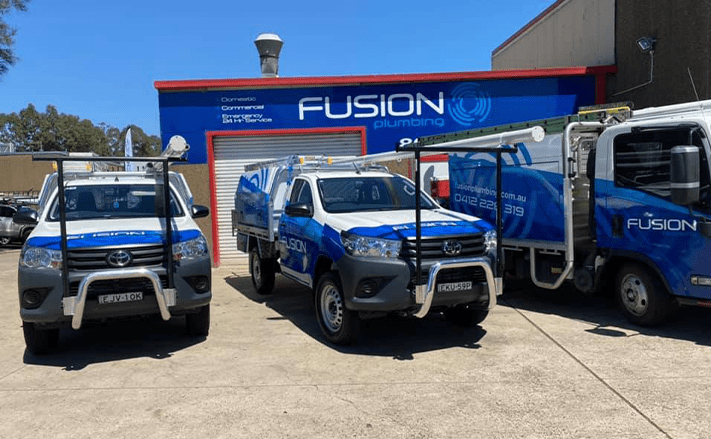 Commercial and industrial buildings always require long-term maintenance, from checking water pressure and assessing leaking pipes, to testing drain lines and ensuring plumbing fixtures are operating correctly. We provide a wide range of plumbing maintenance services for commercial buildings in Kingswood and surrounds, which is recommended to be done at least once every six months. The qualified professionals at Fusion Plumbing can come to you and assess any plumbing problems you might be experiencing, then we can find the cause, before recommending the most reliable solutions. So, if you need commercial plumbing services in the Kingswood area, we are reliable and dependable.
Building a new house is one of the most exciting parts of being a homeowner, but it can also be an extremely stressful experience. If you need plumbing in your new home, we work together with you so that you get the best system for your property. We also work with architects, builders, and contractors on a variety of projects, from full house builds on vacant properties, to modular homes or unit complex developments. The plumbing system in new homes is quite complex, and it needs to be understood completely for it to work efficiently.
That's why builders should focus on the critical aspects of building your new home, so the plumbing can be left to the professionals.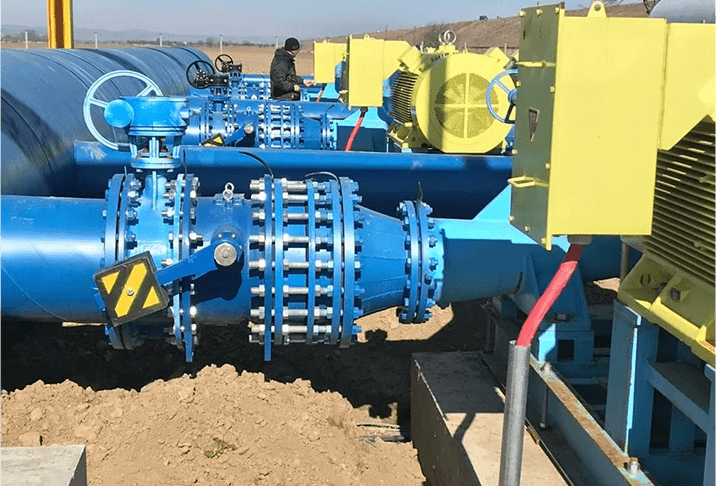 Leak Detection
Anyone who's experienced plumbing issues of leaky pipes will know exactly how frustrating it usually is. With our routine leak detection services available in Kingswood, you can relax in the knowledge that your plumbing is completely leak-free. Thanks to our advanced tools and non-invasive practices, destruction of your ceilings or walls is almost never required when we are locating your leaks. It doesn't matter where your water leak happens to be, our fully qualified staff from Fusion Plumbing have the tools as well as the talent to find the issue and repair it. Even if the leak is in your ceiling, your wall, or under your cement slab, we will almost certainly be able to fix it.
Why Choose Us For Plumbing Services Kingswood?
Why choose us for your plumbing services Kingswood? We have years of experience working with residential, commercial, and industrial clients in the local area. We respond fast and work efficiently. We provide free quotes with no obligation; and we're available for emergency callouts, 24 hours a day, 7 days a week!
From the very first contact with us we are professional. We listen. We arrive when we say we will. We offer up-to-date practical solutions. We are respectful of your property. We consider your needs and requirements at all times.
Our experience and efficiency ensures our prices are competitive and affordable. We don't waste time and time is money. We believe in getting stuck in and getting out of your hair which causes the least disruption to you and keeps prices down.
What Do You Specialise In
Backflow Prevention
Pumps and Irrigation
We also provide general maintenance plumbing, hot water repairs and installations and gas fitting services.