Now and then, you might see a few leaking taps and clogged drainage problems around your property. In most cases, you can fix these issues on your own. However, there are times when you have to take professional assistance. Otherwise, you risk exacerbating those issues even further. And we know the ideal plumber for your home, office, or workspace in Kings Langley.
Fusion Plumbing – Complete Solutions
Fusion Plumbing is amongst the leading plumbing companies in Kings Langley and across Sydney. Since 2006, we have been offering premium plumbing services to residential, commercial, and even industrial areas. Our plumbers can fix any issue from tap leakage to clogged drains and from gas leakage to broken pipes. We can do it all.
You can call us 24/7, and we will arrive at your doorstep immediately. Our vehicle has all the tools and equipment for an effective and quick plumbing solution. Fusion Plumbing's plumbers will make sure that your problem is fixed as soon as possible. Furthermore, there will be no hidden charges for our services. You can get a reasonable quote for our services in Kings Langley. So, call us today.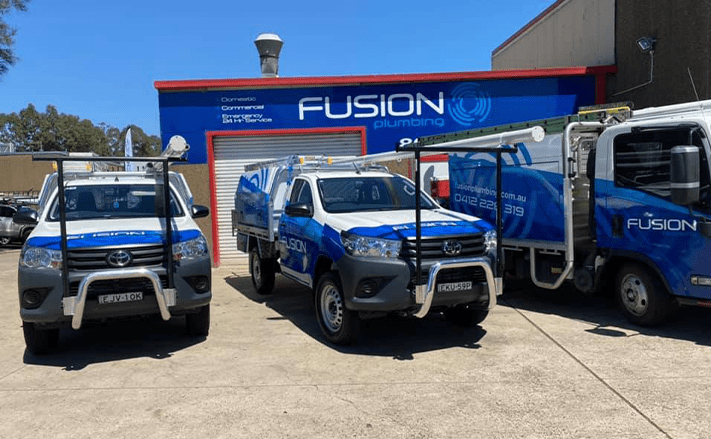 You should always hire a plumber who can fix any plumbing issue at your place. Otherwise, you may have to call different plumbers, which will drain your budget altogether. You can easily avoid this by calling Fusion Plumbing in Kings Langley. Our company offers quick, reliable, and convenient services for the following problems.
Blocked Drains:
No one likes to see clogged drains in their kitchens and bathrooms. However, due to various reasons, you will often see a blockage in your sink's drains. Our plumbers can go to the root of the problem with the latest technology and equipment at our disposal. We can clean and remove anything which is blocking your drainage with ease.
Leakage:
Many houses in Australia face water leakage problems. It usually affects the walls and the floors of the property. It can also produce a foul smell around your home. If not treated early, it may cause long-lasting and irreversible damages. Fusion Plumbing can detect water leakage problems to help you deter these problems early on. Our plumbers can provide the best repair for water leakage problems.
Pipe Laying:
Having troubles with broken pipes around your property? Don't worry, as Fusion Plumbing can easily replace or repair damaged pipes in Kings Langley. Our crew of excellent plumbers know the challenges for plumbing pipes, sanitary sewers, drainage pipes, etc. In case there's an emergency such as burst pipes, you can call us as well.
Gas Fittings:
Our plumbers can renovate or upgrade your hot water systems. Fusion Plumbing offers installation and repair services for various types of hot water systems. We specialise in electric, gas, solar and heat pump hot water systems. Our experts will guide you in selecting the best approach for your property.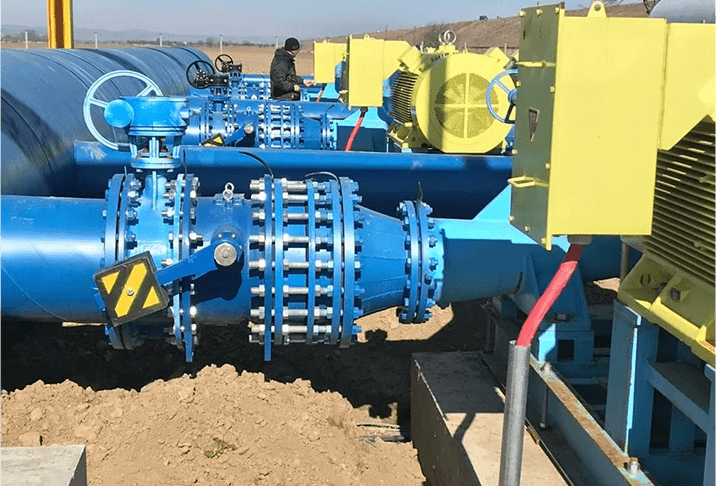 Along with the services given above, we have so much more to offer our customers in Kings Langley. You will get the following solutions at the most affordable rates across Sydney.
Industrial Plumbing
Residential Plumbing
Commercial Plumbing
Backflow Prevention
Emergency Services
New Home Plumbing
Call us today to hire the best plumbers in Kings Langley. We will offer you unbeatable quotes for top-class services. You can visit our website today to know more!
Why Choose Us For Plumbing Services Blacktown?
Why choose us over someone else for your plumbing services Blacktown? Fusion Plumbing Blacktown has years of experience working with local residential, commercial and industrial clients. We respond fast, we're efficient, and we provide solutions that are up to date. We know the local market and the plumbing industry and we keep on top of the latest technology and industry trends to ensure you're getting products and service that is top of the market.
At Fusion Plumbing Blacktown, we provide free quotes, no obligation; great rates on services; and we're available for emergency call-outs, 24 hours a day, 7 days a week!