If you have a plumbing emergency, you want to get it fixed as soon as possible. Left to fix itself and it could end up costing you money and could result in permanent damage to your home, office, or industrial property. A plumbing emergency is usually something that we classify as something that can't be left until tomorrow. This could include a clogged toilet that has the potential to overflow, a hot water system that isn't working when you need it, burst pipes that could flood the property, leaking taps that seem to be getting worse by the minute, or clogged drains or water that seems to be pouring back into your house from those drains. Another emergency problem that is probably the most important is a gas leak. Our plumbers are qualified to deal with gas leaks, and these should be tended to as soon as possible (while you're waiting for our team to arrive, ensure you step outside the home and walk a hundred metres or so up the street). Call us 24 hours a day, 7 days a week.
There are plenty of reasons why your drains might become blocked, whether it's the toilet or the kitchen, or it could be the drain linked to your sewer system. Flushing the incorrect items down the toilet, such as baby wipes and nappies (yes, we've seen it); to a build-up of hair in the shower; or grease and oil blocking the floor drains of a mechanic's workshop; if you have a serious blockage that you can't fix with a plunger, you need a professional plumber and drainer. Regardless of where the problem lies, you must have it fixed by blocked drains The Hills professionals as soon as possible to prevent damage.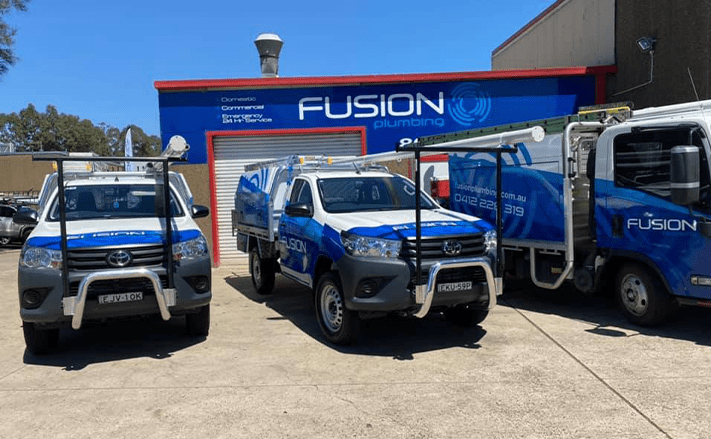 Backflow prevention aims to provide clean water, preventing the reverse flow of potentially polluted water. Backflow prevention devices are generally fitted in irrigation systems that connect to the mains water supply, fire hose reels or hydrants, water outlets that are located near chemicals or pollutants and underground rainwater tanks. There are a few different types of backflow prevention devices available, including the atmospheric vacuum breaker, chemigation valve, hydrostatic loop, double check valve, reduced pressure zone device and the air gap. We are licensed to test and install backflow preventers, as well as to provide repairs and servicing.
If you need installation, servicing, replacement or repairs to your pumps and irrigation, the team at Fusion Plumbing can assist. We work with commercial, industrial, agricultural, and residential customers to ensure your pumps and irrigation are working properly. Our personalised solutions are designed to suit your property and your budget. If you need assistance with your full agricultural irrigation system, or you require advice or help regarding small scale domestic applications, our technicians specialise in pumps and irrigation in The Hills and beyond.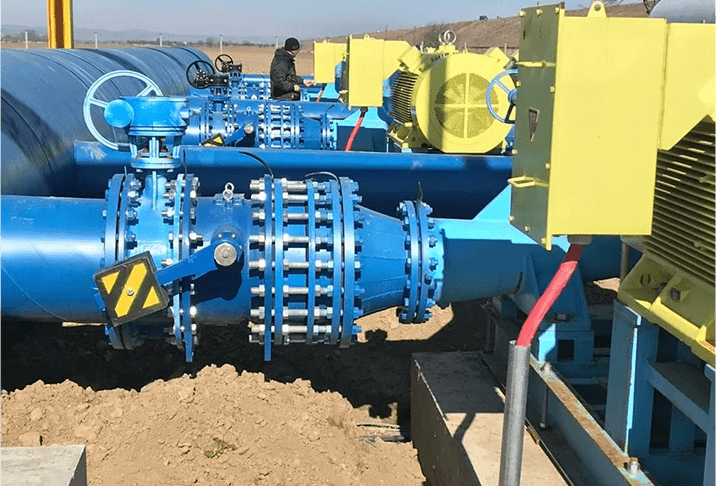 Residential Plumbing
At Fusion Plumbing The Hills, we provide residential plumbing services that are across the board. From renovations to new home builds, repairs on existing plumbing to replacement of old, worn, or cracked drains and pipes; we can assist. We provide a range of maintenance services, including checks for leaks, inspections of strange noises or smells, pipe and joint checks, parts replacement, hot water system servicing, shut-off valve tests, and more. We can clean your drains, install new hot water systems, and ensure your toilets and sewers are operating at 100%. We can also assist with gutters, downpipes and stormwater drain. For residential plumbing, The Hills, get in touch with our team today.
If you need commercial plumbing in The Hills, our Fusion Plumbing experts are here to help. We provide a range of commercial property services, including installations and repairs. We know that commercial buildings require a little extra TLC, and we're experienced and trained to assist. Whether your drains are overflowing, or your hot water has gone on the blink; we can assist with a range of commercial plumbing requirements. It doesn't matter if your building has one level or 20, at Fusion Plumbing we understand the importance of quality water flow and drainage. We install plumbing for new builds, fit-outs, and renovations; and we provide long-term maintenance and safety checks, including water pressure, testing drain lines and ensuring your fixtures operate fully.
For industrial plumbing in The Hills, Fusion Plumbing has experienced, qualified team members who can assist you, 24 hours a day, 7 days a week. We're licensed and experienced in industrial plumbing, and we understand that your business requires more extensive systems than residential or commercial. We can supply, install, and repair complex plumbing networks that keep your industrial property alive. We can assist with new plumbing system installation, detecting leaks, installation of fire systems, installation and repairs for pumps and irrigation, backflow prevention and pipe and drain repairs.
New Home Plumbing The Hills
Building a new home is one of the most exciting things a person can do, and regardless of whether you're the owner or the builder – you should know the importance of having an effective plumbing system. Our new home plumbers in The Hills will look at any plans you have drawn up to determine the best route for your plumbing and to ensure it will all work efficiently. We can then work with you to install all requirements, including drains, gutters and downpipes, and rainwater catchments, along with providing sewer extensions, stormwater designs, pipe laying and more.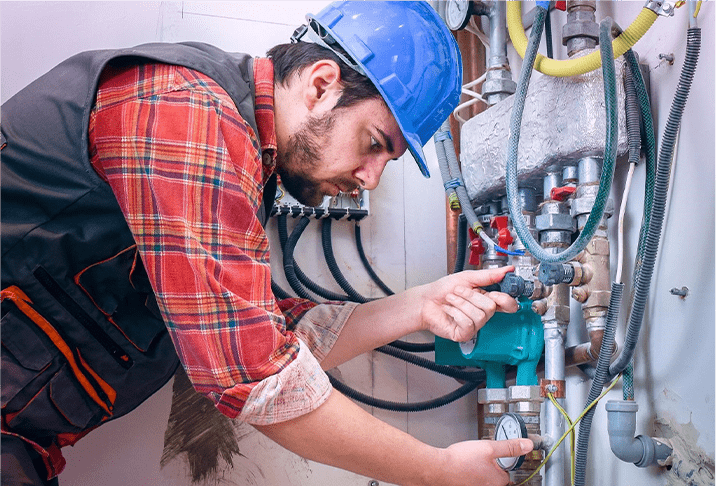 There are four types of hot water systems: electric hot water systems that are available in several sizes and efficiencies; solar hot water systems that are energy efficient and can save you up to 70% on your power bill; gas hot water systems that use gas, rather than electricity; and heat pump systems that work by taking the moisture from the air and using that to heat up the tank. At Fusion Plumbing, our hot water systems The Hills customers use all four types, and we're experienced in repairs and installation of these systems. If you're having problems with your hot water, we can assist.
Have you started to see mould or black marks through the walls in your bathroom? Perhaps you have a larger than usual water bill or you've noticed water building up in your yard, but you aren't sure where it's coming from? It could be that you have a leak and if you don't have this fixed asap, you could be set for major damage control. The biggest problem with water leaks is that by the time you notice it, the damage is generally already done. That's why we also provide preventative detection – a regular inspection to ensure your pipes are in good shape. Through our use of the latest technology, we can pinpoint the exact location of the leak (no matter how big or small) and arrange to fix it right away. For leak detection in The Hills, call Fusion Plumbing.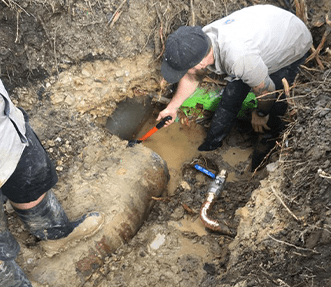 Pipe Laying
Crucial to the groundwork of any construction project, pipe laying needs a fully qualified and professionally trained plumber to complete the work. At Fusion Plumbing, our pipe laying services in The Hills region are not just limited to new pipes at construction sites. We also provide pipe repair and replacement and pipe relining. Our pipe laying services are presented to commercial, industrial, and residential clients, and we have a long-standing reputation for providing superior quality and safety-efficient pipe laying solutions.
LPG & Natural Gas Fitting
The LPG & Natural Gas Fitting The Hills specialists with Fusion Plumbing are experienced in all types of gas installation and repairs, from large commercial through to small residential projects. Whether you need to run a new gas line or you simply want to install or repair your gas hot water system, we can assist. We're leading experts for all gas repairs, gas fitting and any other gas-related issues across The Hills region. We offer first-class services, quality workmanship and affordable prices.
Why Choose Us For Plumbing Services The Hills?
If you're after quality plumbing services in The Hills district, you've come to the right place. We're the number one choice throughout the region thanks to our superior quality work, competitive rates, fast response times and expert advice. We're available for emergency callouts, 24 hours a day, 7 days a week, and we provide free no-obligation quotes. We're a lot cleaner than other companies, and we have many years' experience in the local industry.
Experience: Fusion Plumbing has been the leading plumbing service provider in the Hills district since 2006. We have undertaken hundreds of commercial, residential, and commercial plumbing projects in your locality. Therefore, we know the nits and grits of your neighbourhood and plumbing norms. So, in case there's any complication, our plumbers in the Hills district with ease.
Stocked Van: You should always hire a plumber who comes with complete preparation for your house. Otherwise, the plumber would waste your valuable time and money. Our plumbers carry all the tools and equipment necessary to complete your project. Whether it's a simple water leakage problem or a complex task such as burst pipes, we come fully prepared. You will see our full-equipped van at your driveway within a few minutes of your call.
Top Brands: Everyone wants the best quality of products for their investment, including the plumbing supplies. At Fusion Plumbing, we supply pipes, hot water systems, gas fittings, irrigation pumps & other plumbing peripherals from the country's leading manufacturers. You will find top brands, such as Stiebel Eltron, Reece, Aquamax, Dux. Rinnai, etc., in our collection. Our plumbers in the Hills district will help you pick the ideal supply for your property.
So, hire the leading plumbing services for your commercial or residential place in the Hills district today! Fusion Plumbing is waiting for your call.
Get in touch today!
How much does a plumber charge to replace pipes?
There are many reasons why you may have to replace your plumbing pipes altogether. Your pipes might be corroded, leaking heavily or damaged to a large extend.
Our plumbers will visit your home and inspect the damage before giving you an estimated quote. But don't worry, we charge a reasonable fee for damaged plumbing pipe replacement in Hills District.
So call us today and hire the best plumbers in Hills District for your plumbing woes!
How much does a plumber charge to fix a toilet?
There are multiple reasons for your toilet to be damaged. Our plumbers in Hills District will come to your residence and inspect the damage to know how much damage is done.
Depending upon our assessment, we will recommend a repair solution and its price in the quote. You will get to know the cost of toilet repair by reading our comprehensive quote!
Call Fusion Plumbing now!
Can a plumber install a backflow preventer?
Yes, plumbers are usually tasked with the job of installing backflow prevention devices.
Our plumbers in Hills District can easily install a top-quality backflow preventer in your plumbing system. So you will never experience a backflow of dirty water in your water supply, thanks to our backflow prevention device.
Call us now for a quick quote on this service. Fusion Plumbing would love to share its solutions with you!
How do you stop a tap dripping water?
You can easily stop the drip from your tap faucet. Just call our plumbers in Hills District and they will guide you on how to stop a dripping tap over the phone.
In case the solution doesn't work, you can always hire us to do the job. Our plumbing solutions in Hills District are affordable, quick and highly effective!
Do you repair hot water systems and or replace hot water systems?
If you want our plumbers in Sydney to visit your home or commercial property on a specific date, you just have to book our services over the phone. Fusion Plumbing is ever ready to fix the plumbing issues in Blacktown, Parramatta and surrounding suburbs.
Can you help with gas plumbing?
If you have gas fittings in your home, you can surely call our plumbers for a quick inspection.
Fusion Plumbing offers affordable gas plumbing services in Hills District. Gas lines are oftentimes dangerous, and thus, you should always call a reliable technician for any problem that you may have with your home gas line.
Call our expert technicians today and get your free quote ASAP! We can surely solve any problem that you are having right now.