Plumbing is an important part of a house. It is an essential service that ensures water flow, removes waste and prevents leaks. Without plumbing, your house will be in a state of chaos. A plumber is someone who specialises in the installation and repair of plumbing systems at homes and commercial establishments. Fusion Plumbing has highly-skilled professionals who can fix everything from small leaks to burst main pipes and more. The importance of plumbing cannot be overemphasised. It's not just about the convenience it brings to your life but also about how it makes your home more livable and attractive if you plan to sell your home in the future.
Are you looking for a licensed plumber in Greystanes, NSW? Then you should contact Fusion Plumbing because we are a licensed company that provides quality services to the local community. We have been operating for over a decade and have built a reputation of being reliable and professional plumbers in Greystanes.
Our plumbers are available 24/7 for emergency services
Our plumbers in Greystanes are qualified and experienced tradies. We specialise in plumbing and hot water system repair services. Fusion Plumbing is available 24/7 for emergency plumbing services in and around Greystanes.
Some of the many plumbing services we provide:
Leak Detection
Leaking taps
Burst pipes
Backflow Prevention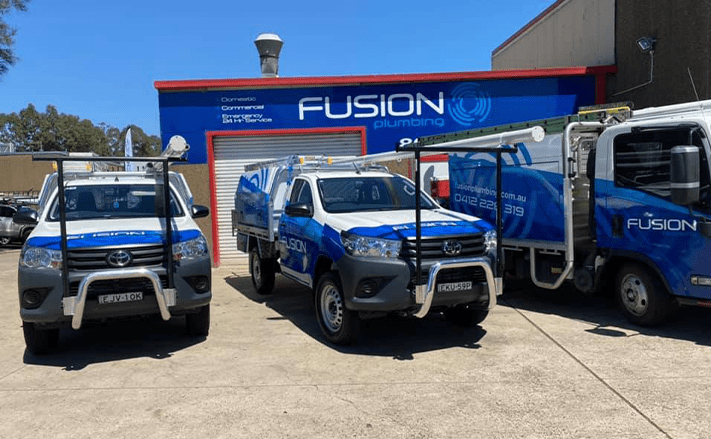 We specialise in residential, commercial & industrial Plumbing
Fusion Plumbing provides premium residential, commercial, and industrial plumbing services in Greystanes. We are highly skilled in all three fields and have a team of experts for each section. Our residential plumbers are experienced in repairing leaks, installing water heaters, and repairing toilets. Our commercial plumbers are experts in designing and installing water supply, sewage, storm drainage systems, and more. Industrial plumbing is more complex than residential or commercial work, with higher grade pipes and fixtures needed, wide-scale plumbing solutions and a bigger risk of damage. Whatever problems you have, you can depend on our plumbers in Greystanes! Fusion Plumbing is here 24/7 for all your plumbing needs in Greystanes!
LPG & Natural Gas Fitting With Fusion Plumbing
Fusion Plumbing is a leading plumbing company in Greystanes and Sydney. We offer a range of services from hot water repairs to gas fitting. We have qualified and experienced plumbers who can help with all your needs, whether a leaky tap or an entire gas system installation. Besides, we can also provide gas fittings for homes and businesses, including LPG & natural gas fittings and repairs.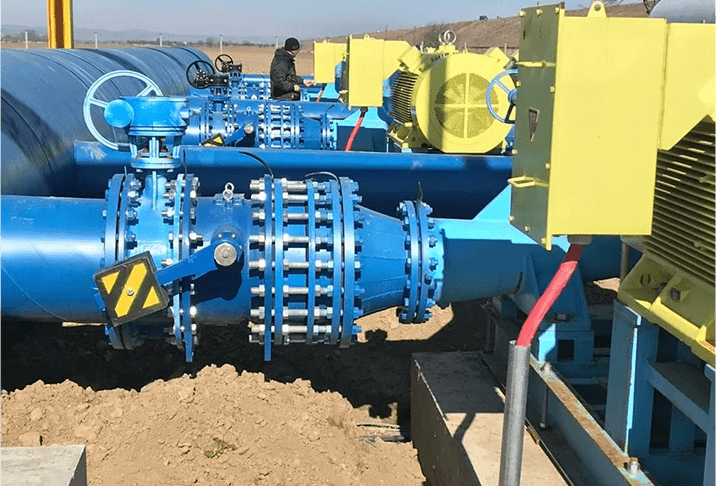 Our Plumbers can install Backflow Prevention Devices in Greystanes
The installation of a backflow prevention device is an essential aspect of plumbing. It ensures that water does not get contaminated by the sewage system. Backflow prevention devices are fitted to the inlet pipe at the end of a drain or waste stack to prevent wastewater from flowing backwards into the supply or potable water system. Hire our plumbers for the best backflow prevention services in Greystanes!
Why Hire Our Plumbers in Greystanes?
Plumbing is a highly-skilled trade and requires extensive knowledge of the plumbing systems and how they work. It also requires problem-solving skills to identify the root cause of plumbing problems and solve them. At Fusion Plumbing, we employ only the best plumbers in NSW to provide you with the best service possible.
We are professionals in our field, so you don't have to worry about us not knowing what we're doing or taking shortcuts. Our plumbers in Greystanes provide reliable services and competitive rates. We use only the finest quality materials in our workmanship to provide complete peace of mind. All our staff are qualified professionals and are able to offer expert advice on any plumbing-related queries you might have.
Zero Call-Out Fee
24-Hour Emergency Service
Fusion Premium Plumbers
Upfront Pricing
Call us now at (02) 8016 9573!