You will find hundreds of plumbers working around Glenhaven and Sydney. However, not every plumbing service shop can fulfil your needs. And thus, it's essential to contact a reputed plumber such as Fusion Plumbing in Glenhaven. This sensible decision will help you get the job done in a rapid time. Similarly, you will end up saving a lot in the long run as well.
Fusion Plumbing is your solution if it is residential, blocked drains or commercial water leakage, or industrial gas leakage pipe bursts. Since 2006, our plumbers have fixed thousands of plumbing issues in and around Glenhaven. Thus, we know the ins and outs of the whole suburbs very well.
We provide ever-lasting plumbing fixes to our customers at the most affordable rates across Glenhaven and Sydney. Immediately after we receive your call, we send in our fully licensed plumbers to your doorstep. They arrive in a fully-equipped vehicle for everything that you need. Thus, you can expect complete plumbing solutions without delay from Fusion Plumbing.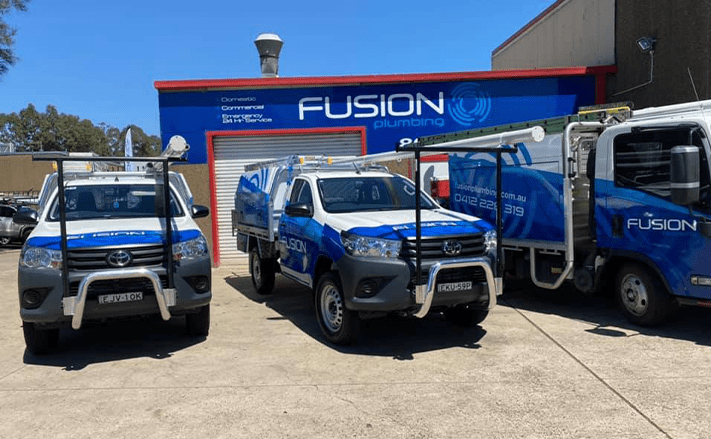 We Offer A Host Of Services
Isn't it wrong to hire multiple plumbing repair companies when you can just hire one? It saves you a lot of your money and time. However, it's not easy to find such a plumber. Don't worry. Fusion Plumbing offers a range of plumbing solutions for your property in Glenhaven.
Blocked Drains: Due to hair strands, oil, grease, debris, and lots of other reasons, you may experience clogged drainage systems. Our full-fledged plumbers can clear the blockage in an instant.
Water Leakage: Many people ignore the early signs of water leakage in their house. However, tap water leakage may cause considerable problems in the future. You may experience dampened walls in and around your property in Glenhaven. Fusion Plumbing can go to the root cause of this leakage and fix it for good.
Gas Fittings: Nowadays, many appliances in our homes run on gas. And thus, it's necessary to have an expert in gas-based machine installation on speed dial. Our professional plumbers can install hot water systems and other gas fittings on your property. Similarly, we can also repair and provide maintenance for your appliances.
Pipe Laying: After a while, pipes start deteriorating and may even burst if not replaced early. You can avoid such instances around your property by replacing the piping systems. Fusion Plumbing can lay new pipes for industrial, residential, and commercial places.
Need more services for your plumbing system in Glenhaven? Don't worry as we have so much more to offer. Fusion Plumbing can fulfil every plumbing need at the most affordable rates. Visit our website to know more!
Irrigation Pumps & Backflow Prevention
Being the leading plumbing service provider in Glenhaven, we offer so much more than just traditional solutions. You can hire Fusion Plumbing to install, repair or replace your irrigation pumps. Whether it's mining or the farming industry, our plumbers install irrigation pumps from the top brands in Australia. Similarly, we deliver pumps for domestic, industrial, or rural applications as well.
Backflow prevention is essential in every residential property or commercial outlet. Otherwise, you would end up contaminating the drinking water with fertilisers, human waste, chloride, soap, etc. But you don't have to worry when we have emergency plumbing solutions for your backflow prevention in Glenhaven. Our expert plumbers will install a backflow prevention device that helps prevent the water from flowing in both directions. Thus, you will receive only fresh water when you open the tap in your kitchen or bathroom sink.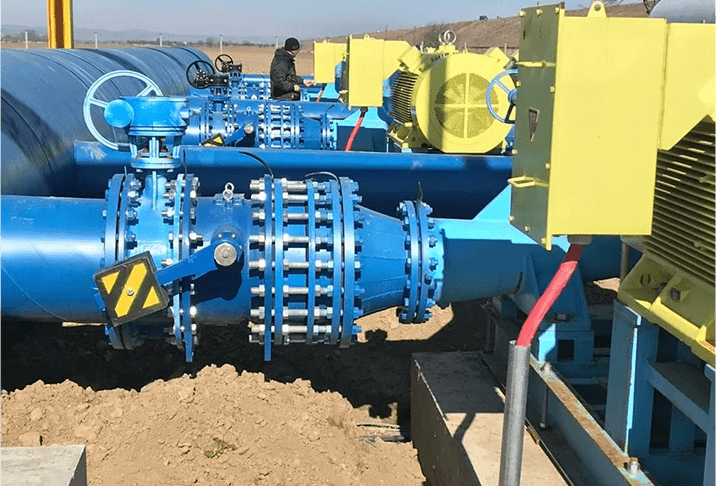 Emergency Plumbing Services in Glenhaven
Fusion Plumbing has a team of expert plumbers who provide services in Glenhaven and the surrounding areas. We offer an emergency service for all homes, offices and industrial sites. We are always happy to help with any plumbing problem you may have and provide regular maintenance services to keep things running smoothly.
We offer a range of services from water heater installation and replacement, leak detection, and gas line repair to drain cleaning. No matter the size or scope of your plumbing needs, we'll be sure to get it fixed right away!
We Assure You Excellence In
Emergency Plumbing: Our plumbers can respond to your call 24/7. Yes, we make sure to dispatch our vehicle as soon as we receive your call. So, whether it's daytime or the middle of the night, you can call our emergency plumbing services in Glenhaven!
No Obligation Quote: Need a quote for our plumbing services? Visit our website to acquire a free quote with no obligation whatsoever.
Total Assistance: If you need any relevant information, we can help you with that as well. You can find articles related to various plumbing issues and fix them on the Fusion Plumbing website.
No Hidden Charges: At Fusion Plumbing, you get transparency on every level. Whether it's plumbing, hot water system installation or backflow prevention in Glenhaven, we will quote you the most reasonable price in the market. You can rest assured that our team will not charge anything extra when giving you the final bill!
So, don't bother going anywhere else when you have the best plumber at your service. We assure you to provide the best deal in Glenhaven.