Plumbing emergencies are the worst. They need quick solutions; otherwise, the situation could become a nightmare for you and your family. And it's difficult to find a good plumber in the middle of the night. But that's the exact time when emergencies come to light. So, do you need comprehensive plumbing solutions 24/7? We know the perfect place for your woes in Eastern Creek.
Over the years, we have made a name for ourselves when it comes to solving plumbing issues in and around Eastern Creek. We have a team of plumbers who are ready to visit your place on the first call. We can fix plumbing issues for residential, commercial, or even industrial areas with ease. Thousands of building managers, homeowners, site managers and commercial property owners have hired our services.
So, why not come to us and experience flawless plumbing services? We will fix everything issue in and around your property at the most affordable rates in Eastern Creek. Whether it is blocked drainage, gas fitting or pipe laying services, we will do it all.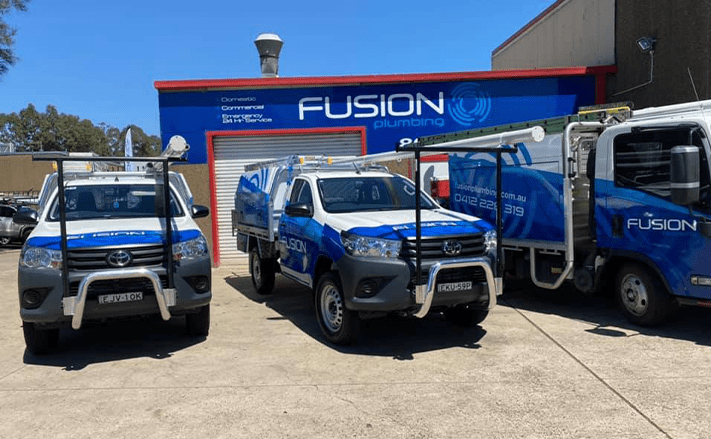 Having plumbers who know what they are doing and can fix any plumbing issue is very assuring. And at Fusion Plumbing, you can hire such plumbers very quickly. Our plumbers have received apt training in solving every kind of emergency plumbing issue. Similarly, Fusion Plumbing's plumbers have worked on hundreds of residential, commercial, and industrial projects in Eastern Creek.
So, they have the experience and the expertise to deal with any plumbing around your premise with ease. And what's more? They follow professional standards and ethics whenever they are out on a site. Thus, you will get the most customer-friendly assistance from our expert plumbers.
Plumbing Services That We Provide
As discussed earlier, emergencies can occur at any time. We at Fusion Plumbing offer the most comprehensive emergency plumbing solutions at a very reasonable cost. Our plumbers waste no time to rush to your house or commercial property, You just need to call our number, and our plumbers will arrive at your place with proper plumbing toolkits.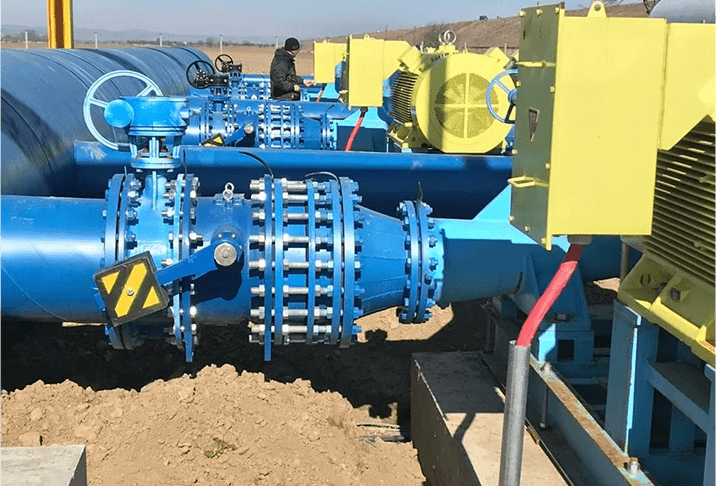 Emergency Plumbing Services:
Need quick and effective plumbing services in Eastern Creek at the 11th hour? Fusion Plumbing provides emergency plumbing services such as cleaning clogged drains & pipes, fixing leaks & busted pipes, installing a hot water system, and detecting gas leaks. Similarly, we can also repair damaged sewer pipes with ease. Thus, you can have clean water running in your house.
Isn't it nice to have appliances that run on gas. These appliances are readily available in the market; however, their installation is not that easy. And thus, you should always hire a professional to install and get these appliances running. Fusion Plumbing has gas fitting experts who can easily install any appliance that you want. Furthermore, we can fix any existing device or system on your property.
Any new house or commercial property needs a robust piping system. Otherwise, the owner will face a lot of issues later. You can hire Fusion Piping for pipe laying services for the most affordable rates in Eastern Creek. Our plumbers can put new pipes, repair, and replace older pipes and can also reline them as per the requirement. Isn't it wonderful that you get all these piping system services under one roof?
There are many more services that we offer to our customers in Eastern Creek. So, hurry up and request a free quote from Fusion Plumbing today! You will get the most convenient, effective, and comprehensive services at a low-cost.
Visit our website or call us on (02) 8016 9573 to get a free no-obligation quote!