Fusion Plumbing is your local provider of plumbing services Dural. We have many years' experience with residential, commercial and industrial clients, providing a vast number of products and services, from blocked drains and new home plumbing, through to gas fitting and backflow prevention. When it comes to plumbing, there's nothing we don't do.
Plumbing problems don't always wait until morning. In fact, they can happen at any time of the day or night – and they don't care if you're getting ready to go out to dinner, busting to use the toilet, or ready to close up shop after a 12 hour day at work. Fortunately, when any of these things happen, Fusion Plumbing is there to assist. We provide emergency plumbing in Dural and beyond, 24 hours a day and 7 days a week. It doesn't matter how big or small the job, if you consider it an emergency, you can consider it done. Common callouts we receive include clogged toilets and drains, overflowing laundry tubs and burst pipes. But that's not all we class as an emergency. Has your hot water system gone on the blink? We don't want you having cold showers in Winter! Or perhaps you can smell something that doesn't quite seem right – it could be a gas leak so its best not to risk it. Call Fusion Plumbers and we'll be there right away to assist.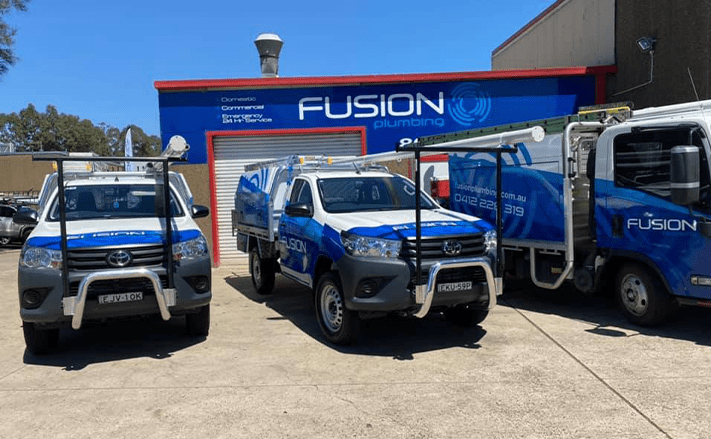 Backflow prevention is something that is often taken for granted but it's essential when it comes to keeping your water supply healthy. A backflow prevention device is designed to stop contaminated water from hitting your general water supply – if the water pressure is too low in your irrigation system, for example, contaminants can move back into the drinking water supply – which can be detrimental to your health. Contaminants often include pesticides and fertilisers, and of course, if someone drinks these it can make them sick. If you have any concerns about backflow, get in touch with our team today and we can install backflow prevention technology to your systems.
As licensed plumbers and gas fitters, the team at Fusion Plumbing have many Dural hot water systems clients that have utilised our services for supply, installation and repair of quality systems. If you're building a new home or office and you need help to decide on the best system for you, we can provide you with quality advice that is based on your requirements, property size and energy efficiency levels. We specialise in all types of hot water systems, from solar and electric, to gas and heat pump. If you already have a system but it's not working as it should, we can take a look and complete any necessary repairs. Whether it's a bad smell, signs of damage, strange noises or your hot water is playing up, our team is experienced and available.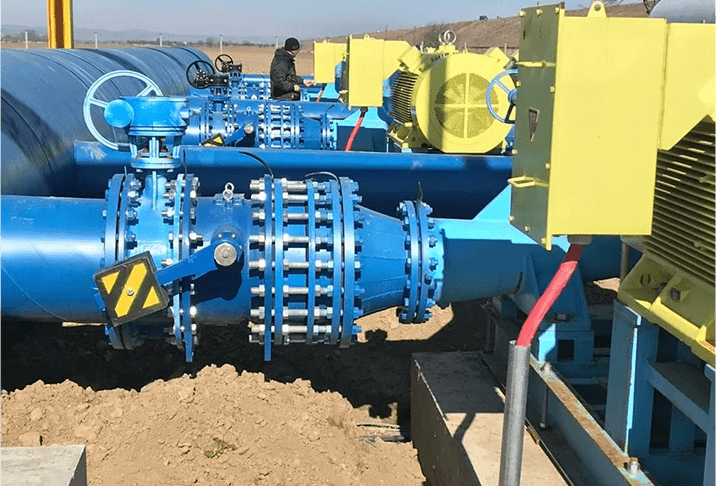 LPG & Natural Gas Fitting
If you need help getting LPG or natural gas installed in your Dural home, Fusion Plumbing can help. We are licensed and qualified to provide gas installations to residential, commercial and industrial buildings across the region. If you want to save money and replace some of your electricity with natural gas, we can complete full supply and installation of gas products, from hot water systems to appliances. Our repairs and installations come complete with a compliance certificate and we can offer a same-day response for a range of services, including appliance repairs and installation of cooktops. Can you smell a gas leak? We also provide emergency gas services, so get in touch today.
Why Choose Us For Plumbing Services Dural?
When it comes to plumbing services Dural, Fusion Plumbing is the number one choice. We have years of experience working with residential, commercial and industrial clients and we're fast and efficient. You provide solutions that are up to date, and regularly undergo training so we can provide you with the best in the industry. We offer free, no obligation quotes and we're available for emergency plumbing in Dural, 24 hours a day, 7 days a week.
From the very first contact with us we are professional. We listen. We arrive when we say we will. We offer up-to-date practical solutions. We are respectful of your property. We consider your needs and requirements at all times.
Our experience and efficiency ensures our prices are competitive and affordable. We don't waste time and time is money. We believe in getting stuck in and getting out of your hair which causes the least disruption to you and keeps prices down.
Why Choose Fusion Plumbing?
They're messy > we're not!
We have years of experience
We respond fast
We work efficiently
Free quotes with no obligation
Great rates on services
Solutions that are up to date
We know the industry
We provide emergency call-outs 24/7