Because Castle Hill is loaded with industrial premises, we know how important it is that those businesses have their plumbing working right. Fusion Plumbing's industrial plumbing clients in Castle Hill are varied, from small businesses to large companies. We provide a range of industrial plumbing services tailored to suit your specific requirements. We understand that industrial plumbing is often much more complex than commercial or residential plumbing and as such, we cater our services to suit. Networks are more extensive, the structure needs to be tougher and the use for plumbing is much more complex — in general, if you have industrial plumbing, you need it to be durable and efficient.
If you're building a new residence and need new home plumbing services in Castle Hill or beyond, Fusion Plumbing has the experience and expertise you need. If you're a homeowner, you want to ensure you have the right person on the job. And as a builder, you need a plumbing partner you can trust. We're here to provide the goods. We've been effectively installing new home plumbing for many years, for small homes, apartment buildings and large homes. We understand that every system is different, and each layout of a home varies.

We'll work with the homeowner or building to ensure the plumbing and pipe laying is completed the right way. We can provide gutters and downpipes, hot water systems, septic systems, rainwater catchments, and of course — all your bathroom, kitchen, and laundry plumbing.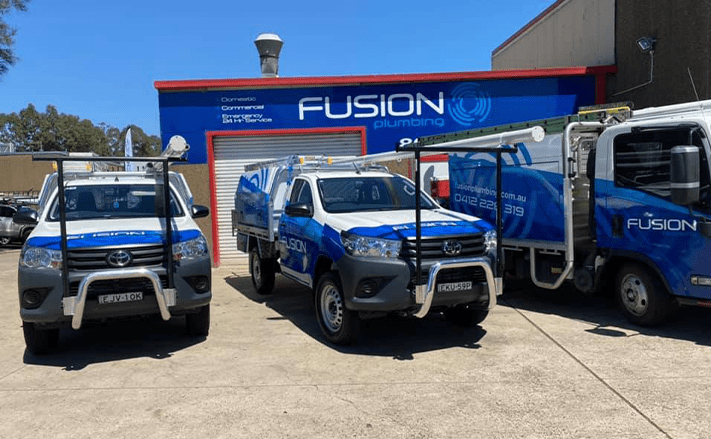 Tired of standing in a cold shower? Are the taps at your office building too hot? Perhaps you've noticed a strange smell or a leak coming from your hot water system? It doesn't matter what's wrong with your hot water system, the team at Fusion Plumbing can fix it. Building a new office? Or looking for something more eco-friendly? We have a range of hot water systems available to suit. The most common type of system is electric, with a variety of sizes and efficiencies available. Many opt to save money and energy with a solar hot water system; while others choose continuous gas systems to ensure you're never left without hot water. Heat pump systems are also increasing in popularity, so if you want to know more, our team can assist.
If left too long, a small leak can create a big problem with your home or business. A few drops of water can quickly break the pipes, which can in turn become a disaster. If you have your suspicions and require leak detection in Castle Hill, Fusion Plumbing can assist. Signs there may be a leak include sounds of water dripping or running where it shouldn't be, bad smells or discolouration in the walls or flooring, large water bills in comparison with previous quarters, and obvious damage or mould. It doesn't matter where your leak is, we have the tools and talent to find and repair the problem.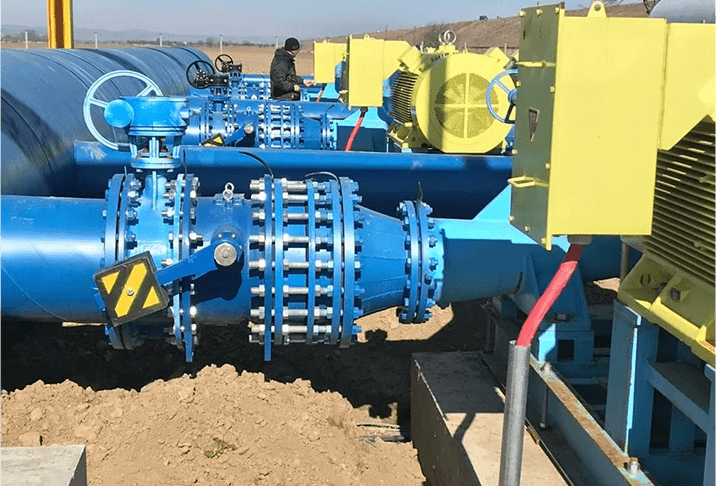 Emergency Plumbers Near Castle Hill — Fusion Plumbing Services
When something goes wrong with your plumbing at your Castle Hill home or business, it can cause a lot of damage and take a lot of time to fix. The problem could be as minor as a leaky faucet or as major as a broken water main. Whether you're dealing with an emergency or not, you need to call experienced plumbers right away. Fusion Plumbing offers emergency plumbing services in Castle Hill. Our plumbers are available 24/7 for any urgent plumbing needs you might have. Whether it's a burst pipe, blocked toilet, or leaky tap, we will be there to help you. We offer our customers the required and trustworthy service that will not let them down when they need it most. We have the best emergency plumbers in Castle Hill, so give us a call today!
Why Choose Us For Plumbing Services In Castle Hill?
If you need residential, commercial, or industrial plumbing services in Castle Hill, Fusion Plumbing are your local experts. We provide free quotes with no obligation; we respond fast and we're efficient. Our solutions are up to date and we have years of experience. Emergency plumbing services are also available 24-7.
Experience Matters: Plumbing is an important trade; one mistake and the entire plumbing system can collapse. That is why you should hire an experienced plumber in Castle Hills, such as Fusion Plumbing. We have been working in your community since 2006 and thus, carry great experience under our belt. Whether it's a commercial or residential plumbing project, you will not find a better plumber than Fusion Plumbing in Castle Hills.
Complete Preparation: We believe that the level of preparation makes all the difference in plumbing projects. Therefore, we carry all the necessary plumbing tools in our transport vehicle. Whether it's a minor plumbing issue or a major one, we come fully prepared. You will find the latest flange plunger, channel locks, slip joint pliers, drain snake & other tools in our toolkit.
Quality Of Service: Getting the right kind of plumbing supplies is as important as selecting the best plumber for your house in Castle Hill. Fusion Plumbing offers plumbing supplies from some of the household brands in the industry.
You will find the following brands at Fusion Plumbing:
Stiebel Eltron
Reece
Aquamax
Dux
Rinnai
Rheem
If you don't know which brand to choose for your plumbing requirements, our team will help you out! So, you will always get the best value for your investment when you hire us! Call us today, and we will come knocking on your doors immediately! Get in touch today!
Why Choose Us For Plumbing Services Blacktown?
Why choose us over someone else for your plumbing services Blacktown? Fusion Plumbing Blacktown has years of experience working with local residential, commercial and industrial clients. We respond fast, we're efficient, and we provide solutions that are up to date. We know the local market and the plumbing industry and we keep on top of the latest technology and industry trends to ensure you're getting products and service that is top of the market.
At Fusion Plumbing Blacktown, we provide free quotes, no obligation; great rates on services; and we're available for emergency call-outs, 24 hours a day, 7 days a week!
How much do plumbers charge per hour?
It depends on which plumber you will hire for your plumbing issues. Various plumbing companies charge different fees to their customers for their hourly service. You might have to pay anywhere between $80 to $135 per hour on average.
Fusion Plumbing offers very competitive hourly rates to its customers. So next time you need a plumber in Castle Hill, don't forget to call us!
How much does it cost to install a sink?
Sink installation is a piece of cake for plumbers at Fusion Plumbing. A typical sink installation costs anywhere between $160 to $300. Our plumbers in Castle Hill carry all the tools and equipment necessary for a quick sink installation.
You can receive the exact quotes for such services when you call us. Contact us now!
What service area do you cover?
Fusion Plumbing has a huge coverage across Sydney. You can call us out to locations such as Kellyville, Dural, Rouse Hill, Kingswood, St Marys, etc. We are available 24/7 for emergency call-outs.
So you can call our plumbers anytime you want, and we will arrive at your home in Castle Hill, Parramatta, Penrith, etc.
What do your plumbing services include?
Our plumbers in Castle Hill can offer you plumbing solutions for clogged drains, water leakage, burst pipes, etc.
You can also hire us for hot water system installation & gas fittings in your home. In case you are moving into a new house, we undertake a plumbing contract as well. Call Fusion Plumbing now!
Do you provide scheduled facility maintenance?
Regular maintenance of your residential plumbing system is very important, and Fusion Plumbing understands that quite well.
We can schedule maintenance of your house plumbing system at regular intervals. Just talk to our plumbers in Castle Hill and that'll be please to let you know about all our services included in scheduled maintenance service.
What's the best way to avoid any emergency plumbing situations?
Plumbing systems are usually prone to many problems, such as water leakage, blocked drains, pipe burst, foul smell, etc.
And the best way to avoid emergencies with your plumbing system would be to schedule a regular maintenance service with a plumber in Castle Hill.
Fusion Plumbing charges reasonable fees and has solutions for every plumbing problem. Get a free quote now or call us for an inspection of your home!