Fusion Plumbing prides itself on running a local plumbing company, specialised in a broad range of services. Since 2006, Kevin and his team of fully licensed plumbers have undertaken all sorts of plumbing projects that you can imagine. Whether it's a residential complex, a commercial outlet, or any industrial space out in Bella Vista, our plumbers have provided first-class services. Our team of expert plumbers in Bella Vista will take you through all the process and modalities before initiating the project.
We are just a few blocks away from your house or commercial space in Bella Vista. So, we can come knocking on your doors in any case of a plumbing emergency. And what's more, we usually complete the job and move out of your place on the same day we arrive.
Hire Expert Plumbers Near You In Bella Vista
Plumbing problems are common in every household. One day, you are enjoying your cup of tea, and suddenly, you hear a noise in the kitchen sink. And when you go inside the kitchen, you see that the main pipe has burst. In such situations, you need a reliable plumber to fix this problem in Bella Vista. That is why we believe that our services will quickly solve your plumbing problems.
Next time you need a reliable plumber to rush to your place in a hurry, just call Fusion Plumbing services.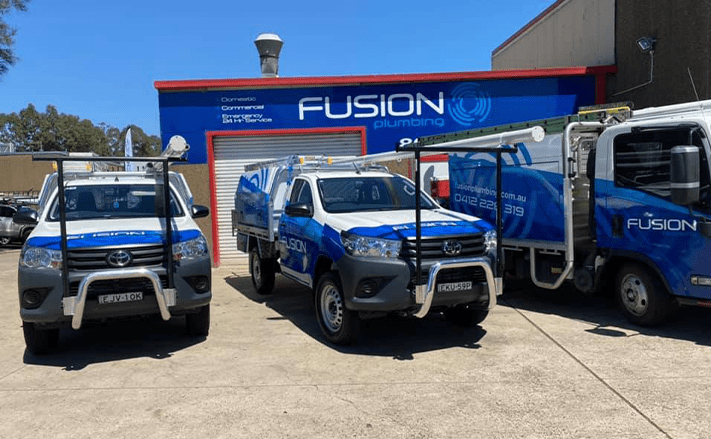 Fully Loaded Plumbing Van
At Fusion Plumbing, we do understand the importance of always carrying the right plumbing toolkit. Depending upon the plumbing problem at your place, we need to bring the appropriate tools and equipment to fix those problems. We arrive at your site in our vans with all the plumbing tools necessary to resolve your plumbing issues instantly. Whether it's burst pipes, water leakage, cleaning blocked drains, etc., we will come fully prepared for them.
Such preparations and commitment allow us to start working on your plumbing issues immediately. Our plumbers will finish up the job and move out of your place on the same day, our previous customers can testify to this fact!
Services Available At Fusion Plumbing
You don't want to end up hiring more than one plumber for your plumbing problems in Bella Vista, do you? That is why it's essential to hire only those plumbing companies that cover almost every service you need. However, it's not always easy to locate a plumber who can offer every plumbing service at a reasonable market price. But don't worry, when you hire Fusion Plumbing, you don't have to look elsewhere for your plumbing problems. Everything from clogged pipes to water leakage and hot water system to irrigation pump installation, we can deliver these services!
Emergency 24/7 services
Clogged Drain Cleaning
Blocked Sewer Clearing
Fixing of burst pipes
Stopping water leakage
Backflow prevention
Gas fittings
New pipe installation
Irrigation Pump repair and installation
Our highly skilled plumbers will fix your problems in no time. Apart from the services mentioned above, we have so much to offer to our customers in Bella Vista. Whether it's installing a plumbing system in a new home or replacing the entire pipeline near your industry, leave the job to us.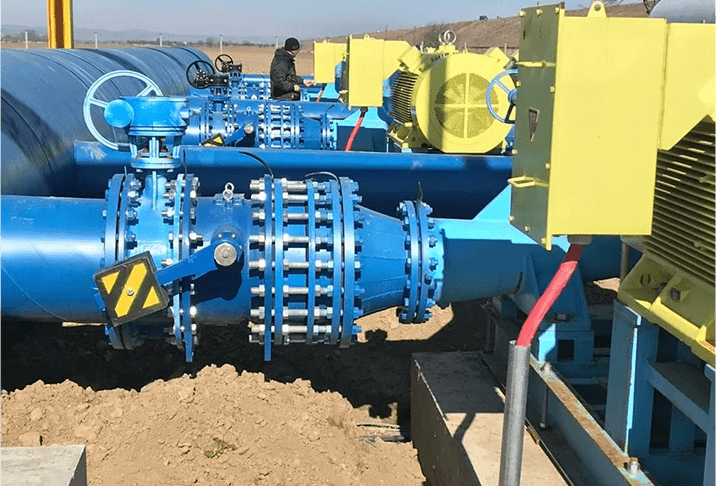 Why Hire Our Plumbers In Bella Vista?
Want to know why thousands of people in Sydney trust our services when it comes to plumbing?
Fully licensed plumbers: Every single one of our plumbers has gone through the proper channel of training, education, and licensing assessment before getting recruited at Fusion Plumbing.
Emergency Plumbers: You don't have to wait till the morning to call our expert plumbers to your home. We provide 24/7 emergency plumbing services to our patrons in Bella Vista.
No-hidden Cost: At Fusion Plumbing, we believe in total transparency and honesty. Our team will give you quotes which will include everything from services, products, and any surcharges. So, you don't have to worry about any hidden charges when paying our plumbing bills!
So, call us today and hire our expert plumbers right away! We will come to your house in Bella Vista with complete preparations and within no time at all!
Why Choose Us For Plumbing Services Blacktown?
Why choose us over someone else for your plumbing services Blacktown? Fusion Plumbing Blacktown has years of experience working with local residential, commercial and industrial clients. We respond fast, we're efficient, and we provide solutions that are up to date. We know the local market and the plumbing industry and we keep on top of the latest technology and industry trends to ensure you're getting products and service that is top of the market.
At Fusion Plumbing Blacktown, we provide free quotes, no obligation; great rates on services; and we're available for emergency call-outs, 24 hours a day, 7 days a week!