Do you face water leakage and blocked drains too often? And whatever that you are doing to fix it is no longer working? Then you need to hire professional plumbing services. Otherwise, you may end up causing irreversible damage to your plumbing system. Usually, such damages force you to pay an astronomical figure. And thus, it's better to adopt the policy of prevention than cure.
So, need top-class maintenance or repair work for your plumbing system? Come to Fusion Plumbing as we have everything for your plumbing woes in Arndell Park. With an experience of almost 15 years in this industry, you can place your trust on our plumbers' capable shoulders.
Our crew can fix various plumbing issues such as blocked drains, water leakage, damaged sewer pipes, etc. Similarly, we can also install and repair hot water systems with ease. You can expect flawless and convenient services from our plumbers in Arndell Park. Our calling lines are open 24/7 and 365 days a year.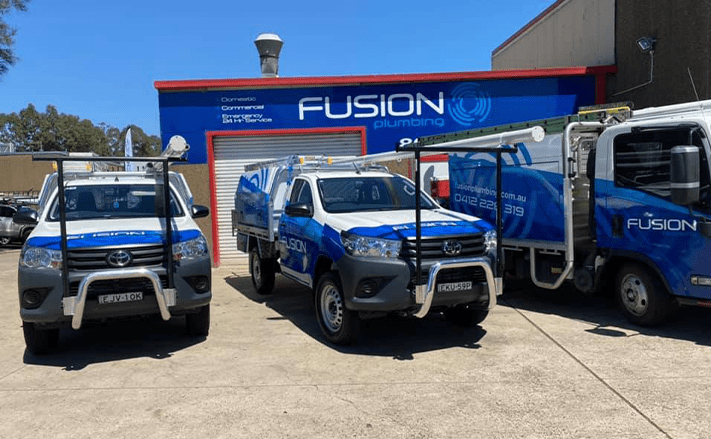 Why Choose Our Plumbing Services?
In today's competitive world, you will find options for literally everything, including a plumber. You will see hundreds of plumbers waiting for your business in Arndell Park. However, not every plumber can fulfil your plumbing needs. But we assure you that Fusion Plumbing is the ideal service provider for residential, commercial, and industrial plumbing across Sydney.
Professional Plumbers:
You will find a crew of highly trained and experienced plumbers at Fusion Plumbing.
Quick Response:
We understand the importance of every minute when it comes to plumbing. Thus, we ensure a swift response for every call that we receive.
24/7 Availability:
Need a plumber round the clock? Fusion Plumbing can visit your place at any hour of the day. Licensed: Every plumber always carries all the documents and licenses.
No wonder we are the leading plumbers not only in Arndell Park but across Sydney. We adhere to providing 100% customer satisfaction, and thus, you should come to visit us.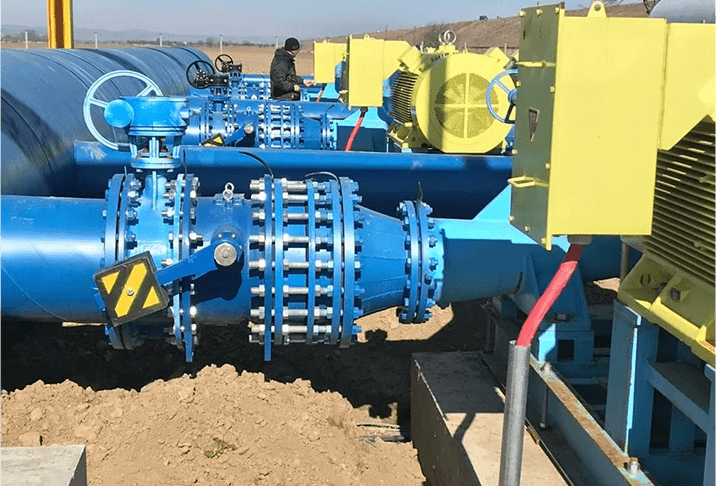 24/7 Plumbing Services At Arndell Park
As mentioned earlier, you can't control the occurrence of plumbing issues. You may face tap water leakage or clogged drains right in the middle of the night. And in such situations, it's better to call a plumber right away than to wait for the daylight.
So, the next time you need an emergency 24/7 plumber in Arndell Park, you can call us right away. We will knock on your door within a few minutes or so. We provide exemplary services for the following plumbing aspects.
Complete Plumbing:
Be it blocked drains, tap leakage, shower repairs or toilet repairs, we can fix them all. Our residential plumbers can provide you with long-lasting solutions at affordable rates in Arndell Park.
Gas Fittings:
Fusion Plumbing can install, replace, or fix gas-based systems. We can check for any gas leaks around your property. Similarly, our experts can easily replace your existing gas lines if there is any discrepancy with them.
Hot Water Services:
Need hot water up and running in your bathroom? You can call us as we can install top-quality hot water systems in your home. Furthermore, we can also provide first-class repair and maintenance services for your hot water systems.
Pipe Laying:
Due to damaged pipes, you can face various plumbing issues in and around your property. Our team can easily replace or repair the piping system as per the requirements. We can quickly fix broken sewer pipes, drainpipes, etc.
We are the complete package for your plumbing woes in Arndell Park and across Sydney. So, hurry up and drop us an email or call us on our given phone number. We will provide you with a free no-obligation quote for our world-class services!