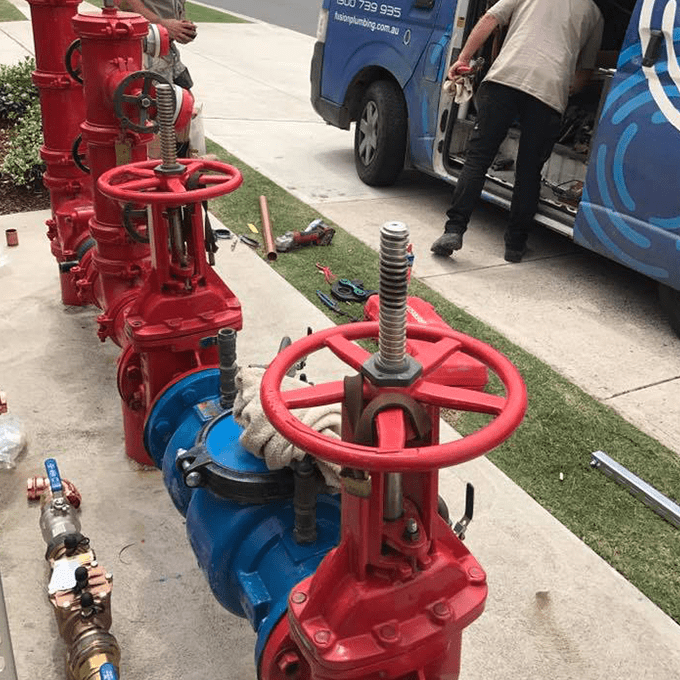 People may not realise how many residential and commercial appliances actually use LPG (Liquid Propane Gas) or natural gas, which are currently both far more cost-effective methods of cooking and heating compared to the price of electricity. From hot water systems, to cooking equipment, and outdoor heating solutions, gas is pretty much everywhere.
LPG Propane & Butane
Also called propane gas, LPG is a clean-burning gas that comes from processed and refined fossil fuel. LPG is both natural and cost-effective, and most commonly is used for cooking, heating, or sometimes both. Stored and used in various size refillable gas bottles, LPG gas for residential use in Australia most commonly is a natural liquid propane gas. Alternatively, LPG butane gas is most frequently used in large scale commercial or other business situations.
Some areas of Sydney do not have access to a natural gas supply, so bottled LPG gas may be the only alternative option. The expert team at Fusion Plumbing are available to supply, install, service, and repair all LPG and Natural Gas installations throughout North Western Sydney.
LPG Gas Fittings
LPG Gas fittings are used to connect the LPG gas bottles to whatever appliance or fixture the gas will be used for. These fittings generally include all aspects of LPG gas system piping, connectors, and valves.
Working on LPG gas and connections is quite dangerous and potentially deadly if not carried out by trained professionals. This is why all states in Australia require all work on LPG gas is only carried out by licenced gas fitters such as our technicians at Fusion Plumbers, who are experts in all aspects of LPG gas system installation and repairs.
A colourless and odourless fossil fuel, Natural gas is essentially the decayed remains of plants and animals which have decomposed over millions of years. Eventually, it became these natural gases such as methane after the decayed remains became trapped deep underground in caves and other rock formations.
If you don't currently have Natural Gas at your commercial or residential premises and it is available in your area, our professional team at Fusion Plumbers can arrange installation. For those who already have natural gas hooked up, we can install additional heating points, new stove cooktops, or new hot water systems.
Our fully licensed gas fitters from Fusion Plumbing are trained for all types of both commercial and residential Liquefied Petroleum Gas (LPG) and Natural Gas (NG) throughout NW Sydney. Whether you want a new gas oven, a log-fire heater, or a gas heat system installed, our expert technicians are here for you. Whatever your LPG or natural gas fitting requirements are, Fusion Plumbing are fully qualified, reliable, and provide the highest level of 5-star service at reasonable rates.
Our professional team is available 24/7 for all plumbing and gas fitting jobs in Blacktown and all surrounding suburbs in North Western Sydney. We are your local plumbing industry experts, so you can rest easy knowing the job has been done right.