Fusion Plumbing plays a vital role in the Glenhaven community. Be it commercial outlets or residential apartments, hot water systems are essential. Keeping this in mind, we undertake all sorts of hot water system installation and repair service projects in Glenhaven and nearby regions. Our plumbers and technicians help you draw hot water in the kitchen, bathroom, and laundry space.
So, why not hire Fusion Plumbing for your hot water system installation? We are sure that our hot water system technicians will do the job without any difficulties. And what's more, you don't have to pay a ridiculous amount of money to hire our services. We offer the most competitive market price for hot water system services in Glenhaven.
Professional Technicians & Plumbers
Installing a new hot water system or fixing the issues of your existing system is not child's play. That is why we have a team of certified technicians for your service. They have undergone various training modules to keep up to date with the latest trends related to hot water systems. Thus, you can expect them to install and repair hot water systems in Glenhaven with ease. Similarly, our plumbers will make sure that the entire plumbing system works properly at your place.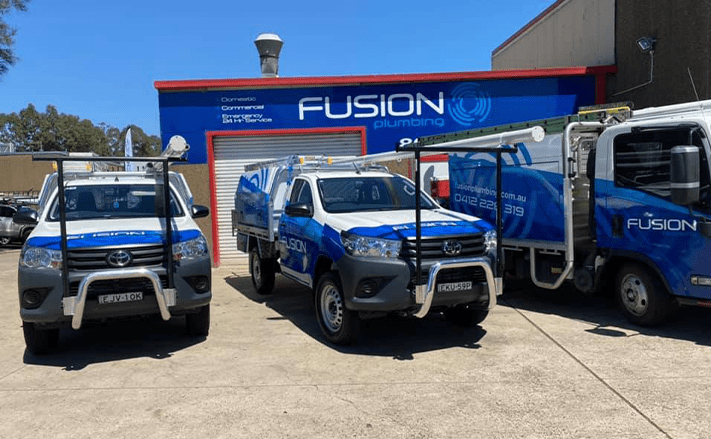 Common Hot Water System Related Problems
Over the years, we have received several requests from our customers across Sydney. We have listed these common problems with hot water systems in Glenhaven below. So, you can call Fusion Plumbing whenever you encounter any of the following issues.
No hot water when you run the faucet.
The hot water is boiling, far exceeding your requirements and expectations.
In case you have low water pressure.
You should seek professional assistance when the hot water system makes noise.
Do not ignore leakages around the hot water system; it's too dangerous.
It's essential to call a certified hot water system technician as soon as you observe the issues mentioned above in Glenhaven. At Fusion Plumbing, we do provide excellent repair services to our customers. Similarly, in case you need a replacement for the existing hot water system in your house, we can do that as well.
We Offer Branded Services
Whether it's electric, gas or solar-based hot water systems, you can rely on our technicians. Our team has completed all the necessary treatment to install and service these hot water systems in Glenhaven. Similarly, we offer a host of branded hot water systems to our customers, as shown below.
Stiebel Eltron
Reece
Aquamax
Dux
Rinnai
Rheem
So, you can ask us for these top brands of plumbing supplies at Fusion Plumbing. Our team will help you out in picking the right type and brand of a hot water system in Glenhaven,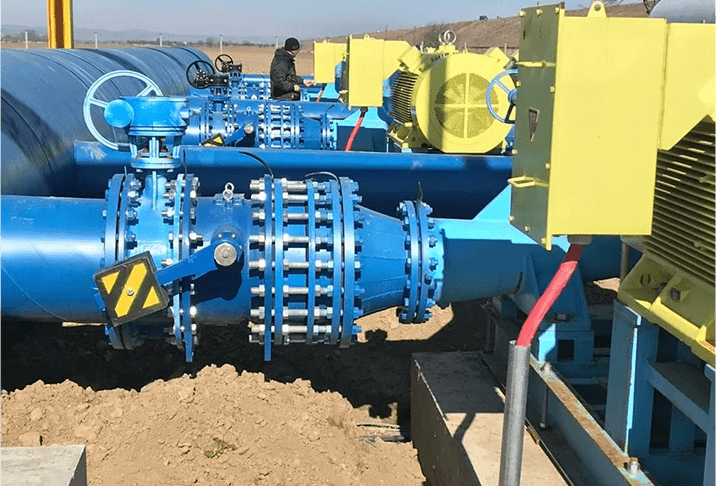 Emergency Services
You can call us anytime, and our plumbers will arrive at your doorstep immediately. Our hot water system installation, repair & maintenance services are available 24/7. So, you don't have to wait till the next day to pick up the phone and call technicians in Glenhaven. We carry all the equipment and tools necessary to install and repair hot water systems in our plumbing van. Such preparations allow us to quickly complete our job and leave your premises before the end of the day.
Ultimate Customer Satisfaction
Fusion Plumbing leaves no stone unturned to meet the expectations of our customers. That is why we follow all the standards and guidelines while providing services in Glenhaven. Thus, you will experience the most hassle-free hot water system services from our Technicians. Similarly, if you have any queries related to Fusion Plumbing, you can contact our customer support team.

Call us today and hire the leading plumbing in Sydney today!