You can see a hot water system in almost every household across Sydney. People need a steady supply of hot water for their cooking, cleaning, and bathing requirements nearly every day. So, why not bring home a branded hot water system at your place in Baulkham Hills? Our team of expert technicians will install these systems without any difficulties.
Welcome To Fusion Plumbing - Hot Water System Specialists!
Over the years, Kevin and his team of plumbers have installed numerous hot water systems in the Sydney region. Whether it's for domestic purposes or commercial applications, our team knows how to install the right strategy at your place. We provide excellent services in installing, repair, and maintaining branded hot water systems around Baulkham Hills. You need to call us, and we will arrive at your driveway within a few minutes.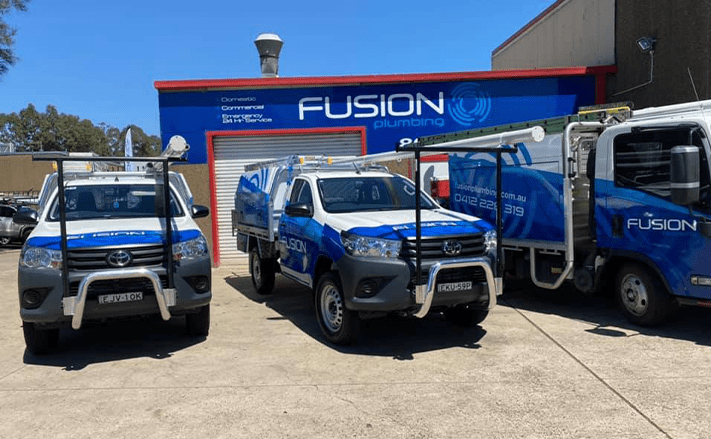 Hot Water System Installation In Baulkham Hills
At Fusion Plumbing, we only install top-quality systems in your house or commercial outlet. We supply branded hot water systems from Stiebel Eltron, Reece, Aquamax, Dux. Rinnai, etc. These are some of the most reliable plumbing manufacturers in the industry. Thus, you can trust the quality of their products wholeheartedly. Here are the types of installations that we specialise in Baulkham Hills.
Electric Hot Water System:
Many homeowners and business owners prefer electric systems. They are highly efficient and are available in various sizes, as per your requirements. However, with these systems, you may experience thermostat failure and other types of problems in your home.
Gas-based System:
A hot water system running on gas needs a continuous supply of it. Our technicians will fit gas storage devices near your bathroom, kitchen, or laundry. So, you can run hot water whenever you want. You can save a lot of money using gas-powered hot water systems in Baulkham Hills.
Did solar power:
Want to install the most energy-efficient system at your place? Then you should install solar-powered hot water systems. You will save a tremendous amount of money on electricity bills when you use solar systems. However, it needs a bit of electric power backup to run, which we will install.
Heat Pump:
In this, you can heat up your water supply using a heat pump. Many people in Baulkham Hills are opting for this option because of its high energy efficiency. However, they are more expensive than the options listed above. Similarly, it's prone to component failure, fluctuating temperature and also produces a lot of noise.
At Fusion Plumbing, we have certified technicians to install these systems properly. So, you don't have to worry even a bit when you contact us.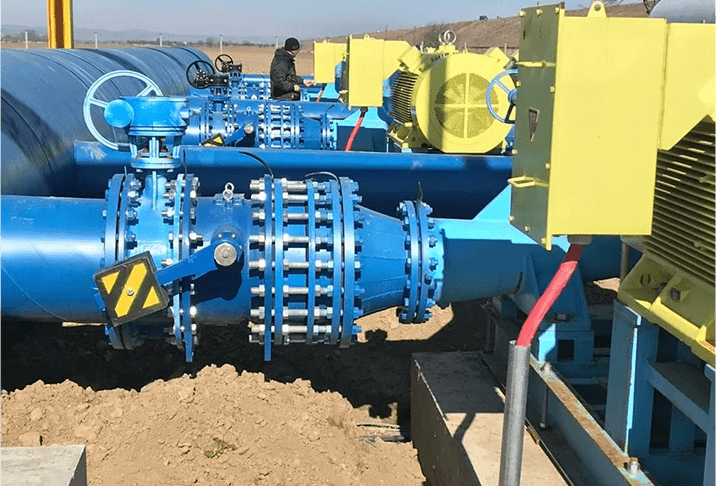 Hot Water Systems Repair
Apart from the installation services, we also specialise in repair and maintenance services. If your hot water system is not working correctly for any reason, we can fix it in no time. Whether it's not discharging any hot water or facing any other problem, Fusion Plumbing can repair it quickly. Our plumbers and technicians have years of experience in maintenance and repair service for hot water systems in Baulkham Hills.
It's essential to repair your damaged systems as early as possible. Otherwise, it may cause many other problems in your house, harming you and your family. So, make sure to call Fusion Plumbing for convenient and comprehensive repair services.
Experience: Since 2006, we have provided plumbing and hot water system services in Sydney. Thus, you can put your trust in our experienced plumbers and technicians.
Emergency Services: We are available for our customers 24/7 in Baulkham Hills. You can call us in the middle of the night; we do not wait for the next day.
Fully Stocked Van: We carry the latest plumbing tools for installation & maintenance of hot water systems in our transport van. So, you can expect comprehensive solutions from Fusion Plumbing.
No Hidden Charges: Our team discloses every piece of information before commencing any project. Our objective has always been straightforward and to the point with the customers. We believe in being completely transparent with our customers. You will find a detailed quote for our services at the beginning itself.
So, hurry up and call Fusion Plumbing today! We will give you the most customer satisfaction at the best market price in Baulkham Hills.