What's the first thing you do when you see clogging of water in your kitchen and bathroom sinks? Do you try to fix it on your own or call a professional plumber instead? In some cases, fixing it on your own may do the job. However, in most cases, you need to call in an expert plumber to clean your blocked drains. Otherwise, the clogging situation may slip out of your hand.
So, need to call out a plumber immediately at your place in Seven Hills, Sydney? Then you are in absolute luck today as we have the perfect plumbing services for you.
Fusion Plumbing - Your Go-to Plumbers In Sydney
Our company was established back in 2006 to deliver comprehensive plumbing solutions across Sydney. Since then, we have undertaken thousands of moderate to even severe plumbing issues in various suburbs, including Seven Hills. Fusion Plumbing is your destination in Seven Hills, whether it is blocked drains, bursting of pipes, and various other plumbing issues.So, what makes us the best option for your plumbing woes? When you have tens of options nearby. Why should you trust Fusion Plumbing for your clogged drains problems? Below, we have given reasons for why you should come to our plumbing services in Seven Hills.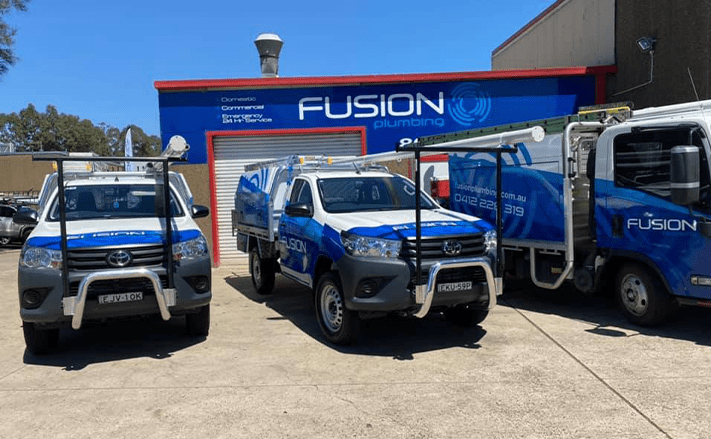 Why Come To Fusion Plumbing?
Be it industrial, commercial, or residential blocked drains, our plumbers can clean them with ease. Over the years, we have built a superb reputation amongst our customers in Seven Hills because we provide excellent cleaning of blocked drains at the most affordable rates across Sydney.
We Provide Emergency Plumbingh2>
Usually, plumbing problems occur without any prior notice. In some instances, you can wait for the day to begin before calling a plumber. However, you must call a plumber immediately, even if it's midnight or else your clogged drains may get worse.
Unlike other plumbers in Seven Hills, we do not skip your call at midnight. Instead, we send in our plumbers to your doorstep immediately. So, you can call our services anytime for quick, efficient, and affordable blocked drainage cleaning in Seven Hills. Our customer care number is active 24/7, and thus, you can contact us without any reservations.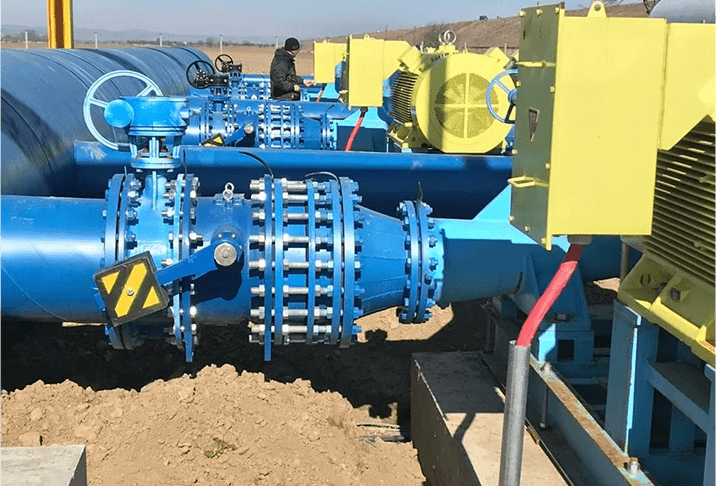 Expertise
There are lots of factors that play a role in blocking the drainage system. It takes a lot of efforts and resources to find the root cause of clogged drains. And you should always hire a top plumber, or else you won't get a long-lasting solution for your problems. Thus, you should pick up the phone and dial our services whenever you see water clogging in your sinks.
We can clean the following blockages from your drainage systems in a flash.
Hair:
Accumulation of hair strands in the drainage systems is one of the most common reasons for blocked drains. Plumbers at Fusion Plumbing can effectively clean these hair strands and remove the blockage without any problems.
Oil & Grease:
In repair workshops, grease gets washed down the drains, leading to blocked drains. Similarly, in our households, we tend to clean our utensils and plates near the kitchen sinks. During this, you also wash oil down the drains. We can clean this mess in no time.
Sanitary Products:
Do you flush your children's wet wipes in the toilet? It can cause a massive blockage in the drainage system. Fusion Plumbing can provide you with the best solution for this problem in Seven Hills.

Like the reasons given above, there are many other reasons why you may have clogged drains in your house. Don't worry; we will get to the bottom of it and clean the drains to the best of our capacity.
So, why even bother calling any other plumber when you have the finest plumbing services at your fingertips. You can contact us 24/7 for blocked drains and any other plumbing issue that you may have. Our plumbers will reach your destination in a quick time. We can provide the following solutions to you in Seven Hills.
Gas Fittings
Hot Water System Installations
Pipe Laying
Water Leakage
New Home Plumbing & more!
Call us today at 0412 228 319 or drop an enquiry on our official website! We will provide you with the best quote for plumbing services in Seven Hills.