Is your home or business property's drainpipe gurgling? Does your sink take long to drain, or the water level in your toilet is too low or high? Are you experiencing a persistent foul odour in your bathroom or toilet? All these are indicators of a sewer blockage that can get nasty and smelly, which is extremely unhealthy for your family. At Fusion Plumbing, we give utmost priority to blocked drains Parramatta calls. We cater to an instant and prompt response for repairing blocked drains in Parramatta swiftly so that unpleasant problems can be shunned completely.
Warning Signs about your Drains
Generally, the primary indicators of an awaiting sewer fill-up will be an odd water height in your toilet, a relatively slow drain, and a foul smell. Suppose your partial blockages are not cleared in a periodic timely manner. In that case, these symptoms will be accompanied by your first actual sewer fill-in. In the event, the sewer line becomes entirely blocked. The repulsive sewage water and sludge have no other alternative but to overturn backwards into your home or business property via your toilet, sink and other drains resulting in blocked drains in Parramatta.
You will want to shun an unhealthy condition regarding blocked drains in your home or business place in Parramatta. Please feel free to contact one of our crew members to book a free consultation or procure a free quote to receive prompt service and assistance.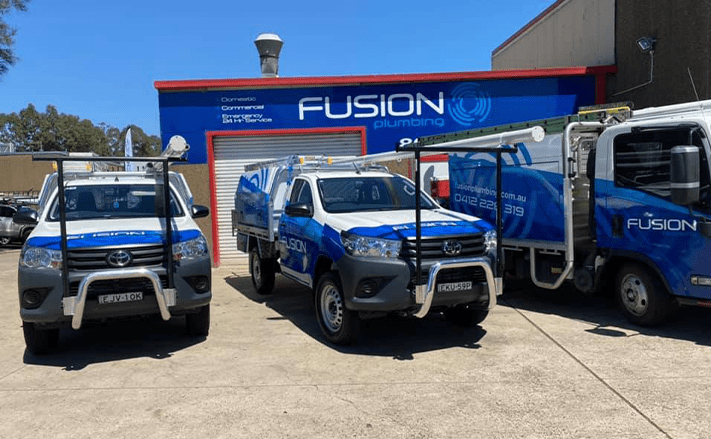 Essential Hacks and tips to prevent your Parramatta Based Property's Sewage Line Blockage
There is never any 100% guarantee that preventive measures will eliminate all risks of a sewer fill-in or blocked drains in Parramatta. A sewer fill-in can happen in the main sewer line due to other external factors as well. Nevertheless, you can safeguard your sewer line from blockage and prevent sewer fill-ins to a considerable and significant extent.
1) Evade blocked drains in your house by never throwing away food or greasy materials down the sink.
2) Cover up all plug holes in your bathroom and kitchen with filters to keep hair and other hard objects from getting inside your drainage system.
Besides these items associated with misuse/neglect, a drain can also get blocked due to the deterioration taking place from regular use. Suppose you detect a blocked drain issue in Parramatta. In that case, you don't have to take any trouble at all-just pick up your phone and call Fusion Plumbing. We will deliver a highly trained and experienced plumber to your site in Parramatta immediately.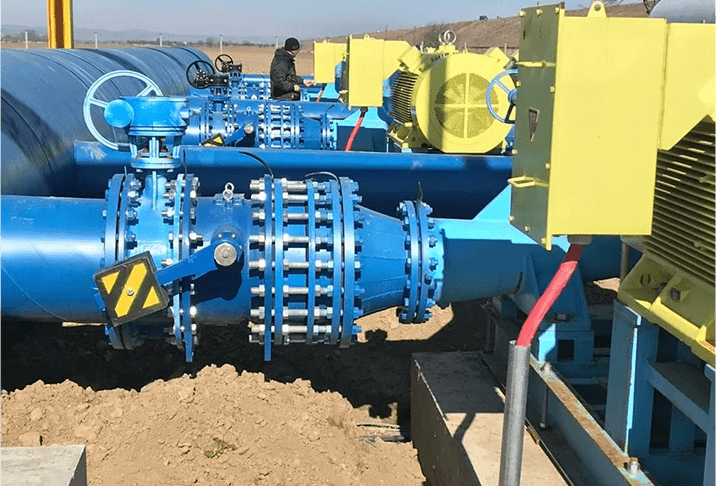 Fusion Plumbing Parramatta Plumbers
Our highly trained and experienced plumbing team in Parramatta is one of the most prudent teams across Sydney. Fusion plumbing pride itself on being the company that recruits only the best plumbers and technicians. We have built a consistent reputation that speaks about quality service, high-quality finishes, and the best prices in all of Sydney.
It is practically one of the most challenging tasks to find an honest and reliable plumber while handling blocked drains in Parramatta. Fusion Plumbing is a company that you can rely on. We have been servicing the Parramatta region for all plumbing needs, significantly clogged drains for a substantial number of years now. We hope to continue servicing Parramatta for the next upcoming years in the future.
Striking differences that you can count on:
100 % satisfactory service delivery on all work carried out from our plumbers.
Highly experienced and prudent plumbers
Competitive Pricing
24/7 Plumbing Service
Well-mannered plumbers with high experience
Prompt service and instant arrival at your doorstep
Our Sydney plumbers are on call in your area and operate 24 Hours and Seven Days a week. In the event of any plumbing issue, it can indeed become very messy. Call our plumbing team for treating blocked drains in Parramatta and we will have your problem repaired immediately and promptly.