Whether it is a residential place, a commercial outlet, or an industrial space, plumbing issues are common. And you must always fix them at first sight, or else you may face more significant problems down the line. One of the most common plumbing problems is blocked drains. So, do you need to hire a skilled plumber to clear the blockage in your drain? We have the ideal plumbing services for your problems in Kings Langley.
Fusion Plumbing is your one-stop destination for all the plumbing issues, including blocked drains. You can hire our expert plumbers at the most affordable rates in Kings Langley. Hundreds of homeowners, store managers, and industrial site managers have booked our services since our inception in 2006. This has allowed us to build a stellar reputation not only in Kings Langley but throughout Sydney.
Why Come To Fusion Plumbing?
Nowadays, you have lots of options for plumbing services. So, why should you choose our services when it comes to clearing clogged drains? When you can easily take your business somewhere else in Kings Langley. There are multiple reasons, and we would love to share them below with you – our potential customers.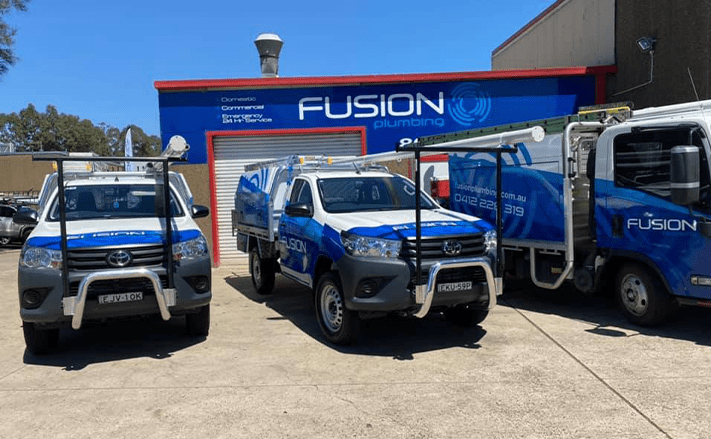 We Can Remove Any Blockage
Every house, commercial place and industrial site is different. And thus, you will find various reasons for blocked drains at other locations. Plumbers at Fusion Plumbing can genuinely assess the situation in your property and provide solutions accordingly. We can clear your kitchen, bathroom, and toilet drain from the following blockages with ease.
Hair:
Everyone likes to comb their hair in their bathroom space as it allows them privacy to do so. However, our hair strands get washed away in the sink or the main drain while doing this. After a while, this leads to massive, clogged drainage in your bathroom. Our plumbers can remove the hair strands in your drain altogether.
Sanitary Products:
Are in many households, parents flush their kid's wipes and wet ones through the toilet. However, these wet wipes do not break the way toilet paper does. And this causes blockage in the toilet drains. Similarly, other sanitary products also cause huge blockage problems. However, our crew can quickly clear this mess.
Grease & Oil:
When we wash our utensils and dishes in the kitchen sinks, oil gets washed into the sink. Similarly, at workshops, grease flows down the drain. And due to this, you will experience blocked drains in your property. We can clean this debris out of your drains with the help of our tools and equipment.
Along with the causes given above, we are adept at clearing other types of blockages in Kings Langley. We can remove washed away tree barks, dirt, and different kinds of debris in an instant. Besides, if there is any problem with the pipes causing the blockage, we can fix that. So, why bother visiting other plumbers in Kings Langley? When you can easily hire Fusion Plumbing 24/7 emergency plumbing services for clogged drains.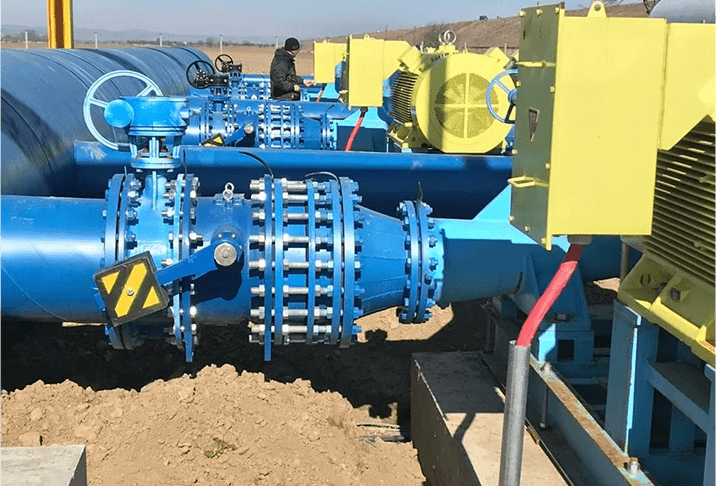 Resources At Fusion Plumbing
Any plumbing job needs expertise, resources, and experience. Otherwise, the whole thing is bound to fail at some point later. That is, you should always avoid getting temporary fixes for your blocked drains.
At Fusion Plumbing shop, we have everything that you need for your plumbing woes in Kings Langley.
Available 24/7:
Plumbing issues occur erratically and are usually unpredictable. And in some situations, you can't wait for the sun to rise before calling for a plumber. You can contact our services at any hour of the day.
Fully Equipped Vehicle:
Soon after we receive your call, we dispatch our plumbing vehicle and plumbers. This vehicle is fully equipped with all the latest tools and equipment to fix various plumbing issues.
Expert Plumbers:
Need convenient and reliable solutions for your clogged drains? Our highly trained plumbers can dole out the perfect solution. With years of experience in plumbing in and around Kings Langley, you can trust their skills.
Call us today or visit the Fusion Plumbing website to get a free no-obligation quote for our services.