We deliver the highest standards and benchmarks for servicing, repairing, and treating your blocked drains in Kellyville.
Are you experiencing a Blocked Drain in Kellyville?
Fusion Plumbing is a specialist plumbing team that handles blocked drains in Kellyville. We have a tremendous amount of experience when it comes to cleaning clogged drains. Our plumbers are highly trained and skilled in performing all kinds of tasks regarding blocked drains in Kellyville. We possess the desired expertise to unclog your blocked drains without any difficulty. We harness every type of machinery or equipment essential to have that clogged drain unblocked, relieving you from discomfort and dismay.
We have a prudent team of blocked drain specialists in Kellyville; we aim to deliver same day service almost all the time.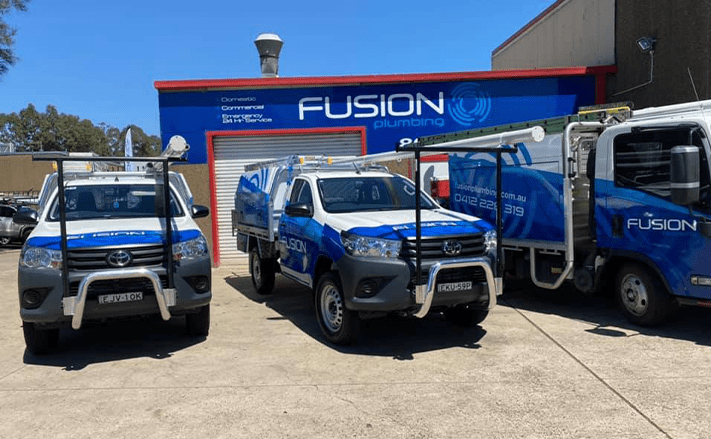 Some of the most common reasons why you may witness a blocked drain in Kellyville:
Tree Roots growing in your drains. Many different types of trees can cause this issue. This is something Fusion Plumbing is hugely experienced in, and thus, you should come to us.
Hair getting stuck and clogging your drain. It may seem odd. However, it is one of the top reasons for blocked drains.
Grease is another common reason why you may have a blocked drain. This is not overly complicated and difficult to clean. With the equipment that Fusion Plumbing vehicles have, we can sort this problem in no time.
Some of the familiar places that your drains may be blocked are:
1) Blocked Toilet
2) Blocked Kitchen Drain
3) Blocked Sewer Pipes
4) Blocked Pool Drainage
5) Blocked Shower Drain
6) Front Yard Drain Blockage
7) Overflowing Drains.
Fusion Plumbing professionals offer comprehensive drainage solutions, including clearing blocked drains and drain repairs. We cater to using routine drain cleaning to prevent issues from developing in your drainage system. Our highly experienced plumbers can unblock your drain, find the problem, and carry out long-lasting repairs promptly. We ensure that your drainage issues are dealt with without any delay.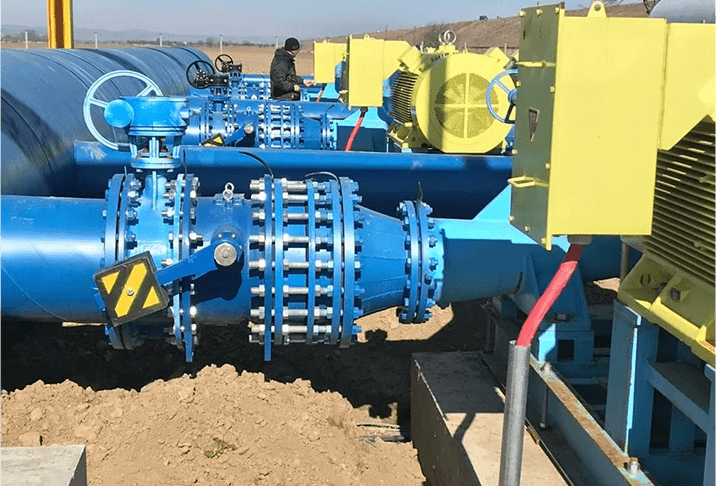 Clear Indicators and signs of whether your drain is blocked.
Having a blocked drain is not only annoying and frustrating but can also pose a real health hazard. It is important to resolve drainage issues instantly to eliminate blockages that can hinder your plumbing system entirely as far as its functionality and operations are concerned.
Here is a list of a few of the common signs that your drain is blocking up:
Sinks, showers or baths are taking a long time to empty.
The water level in the toilet elevates after it is flushed.
Excessive gurgling noises when water passes down the drain.
Foul odours occupying the drains.
Rainwater pools around the property rather than washing down stormwater drains.
Comprehensive Blocked Drain Repairs in Kellyville:
A blocked drain is most commonly a symptom of an underlying and overlooked plumbing problem. For instance, a common issue that erupts blocked drains is the accumulation of tree roots and barks in the drainage pipes. These roots of trees and plants located near your drains have grown their way into the drain. And this leads to a crack or break in the pipe. The abundant source of nutrients and water within the pipe stimulate the roots to grow along the drain instantly.
We harness clearing the drain of the blockage as only half the solution. Unless the broken pipe is repaired, the roots will promptly re-accumulate near the gutters.
Your plumber could recommend the drain repair solution could involve digging up the pipe and replacing the damaged portion. Alternatively, suppose the pipe is difficult to access areas, such as under the house or driveway. In that case, our expert plumbers will suggest a process that is the most practical and feasible repair option for you.
If you are facing any type of drainage problem in Kellyville, Fusion Plumbing can help you out. We deliver high-quality drain unclogging and unblocking services that are both feasible and effective, which offers you worthwhile savings in your plumbing expenditure and maintenance.
Book a blocked drain expert specialist today at Fusion Plumbing.