Pretty much every house faces problems with its drainage system. And the most common problem is the blocked drains. Not only is it inconvenient, but at times, it produces a disgusting smell as well. It leads to the accumulation of water in your bathroom, toilet and even kitchen sink. And in such situations, you should always hire an expert plumber.
So, where do you find a plumber with the best plumbing services for clogged drains in Eastern Creek? There are lots of plumbers available around the corner. But not every one of them can clear the blocked drains at your house as per your requirement. Furthermore, it's challenging to find an affordable plumbing service provider in Eastern Creek. But don't you worry, as we have the ideal plumber for your clogged drains and other plumbing problems.
We are amongst the leading plumbing service providers not only in Eastern Creek but throughout Sydney. Since we began our operations back in 2006, we have gained lots of experience and honed our plumbing skills.
You can hire us for many plumbing fixes such as blocked drains, gas leaks detection, pipe replacement & much more. Thousands of homeowners, building managers, commercial store owners & industrial site owners trust Fusion Plumbing's services. So, why even bother looking for other options in Eastern Creek? Contact our plumbers and experience the following benefits.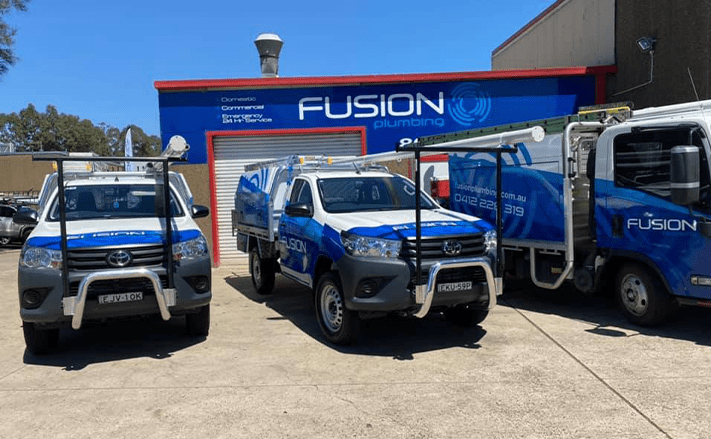 Complete Blocked Drains Solution
There are different reasons for the blockage of drains in every house, you must call a plumbing expert like Fusion Plumbing to avoid further damages in other cases. We can clear your clogged drains in Eastern Creek with the help of our well-trained plumbers.
Hair:
In every household, you will find hair strands on the floor, furniture and even in the sink. We comb and apply hair conditioning products near a mirror in the bathroom. Thus, it's quite common to have drains blocked with a lot of hair strands. Our plumbers can remove hair strands from your drains with ease.
Sanitary Products:
People usually flushes sanitary products such as baby wipes and wet wipes through the toilet. However, these products are not meant to break like toilet paper. On the contrary, it absorbs moisture and expands in the drains causing a massive blockage. Fusion Plumbing can clean this mess for you.
Oil & Grease:
We wash our utensils and dishes near the kitchen sink. During this, you also pass the oil into the sink. Similarly, in workshops, a lot of grease and oil gets washed away in the drains. Oil and grease also cause blockages in your drainage system. Our plumbers can help you ultimately remove this blockage without any problem.
You will find excellent plumbing solutions for the problems mentioned above at Fusion Plumbing. However, these are not the only things that lead to clogged drains in Eastern Creek. Our plumbers can fix your outdoor drainage issues and piping systems which also contributes to blocked drains.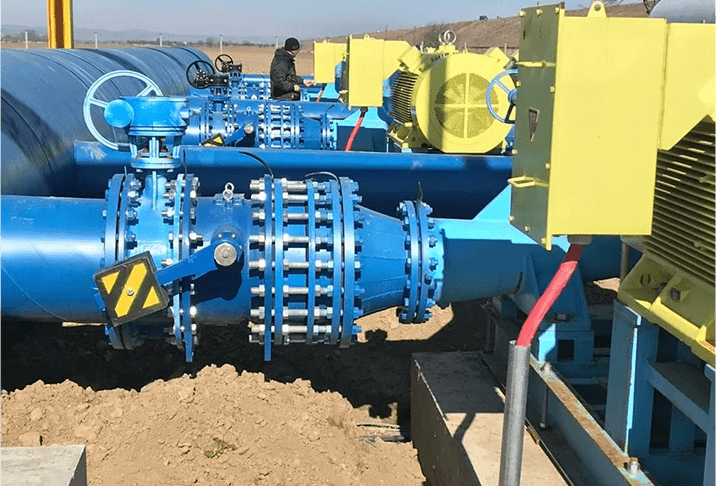 Expert Plumbers
Identifying the causes of clogged drains and cleaning is no joke. You should always hire a professional plumber whenever you have blocked drains on your property. At Fusion Plumbing, we have a crew of seasoned plumbers to cater to your needs. They have cleaned a lot of blockages in Eastern Creek and thus, know the nits and grits of piping and drainage systems of your house.
We provide the latest tools and resources to our plumbers, allowing them to fix your clogged drains as soon as possible. You can call us anytime for emergency plumbing services. Our plumbers will rush to your doorstep as quickly as possible.
So, call us today for blocked drains, gas fittings, pipe laying, and so much more. Visit the Fusion Plumbing website to get a free no-obligation quote!