In domestic households, it's often seen that drainage gets blocked due to one or two reasons. It's easy to identify if you have blocked drains in your house. The water flow is astonishingly slow, and you can smell a foul odour around the sink and the toilet suite. These are the obvious indicators of a clogged drainage system, and you need to fix it immediately. Otherwise, it may lead to much bigger problems soon. And you don't want to spend a fortune on repairing your entire plumbing system, do you? So, make sure to hire a professional plumber in Castle Hill at first sight of blocked drains.
Fusion Plumbing - Ready To Clean Your Drainage Systems!
Hiring the best plumber for your blocked drains is essential. It would help if you had a long-lasting solution to your problems. Otherwise, you may have to call a plumber after every few months to clean your drains. At Fusion Plumbing, we have years of experience in handling such calls. Our team of expert plumbers provide comprehensive solutions for blocked drains in Castle Hills and Sydney. You need to call our number, and our plumbers will come to your place, with complete preparations.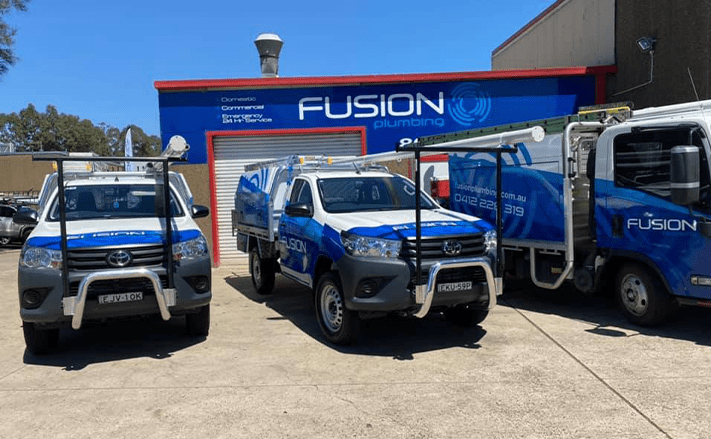 Solutions For Every Kind Of Blockage
Usually, there is more than one reason for a clogged drain and sewer pipes. But in every case, you have to go to the root of the problem and then remove it. Otherwise, the same situation would persist for months and years to come, and that's not pleasant at all. Our plumbers use the most advanced tools and detection system to find the blockage inside your drainpipes. You will often see the following causes of blocked drains in Castle Hill and other regions of Sydney.
Hair: You can't prevent hair from getting washed down the bathroom drains. However, you can remove the blockage due to hair strands with Fusion Plumbing services. Our plumbers will collect and remove every hair strand from the drainage system in your house.
Oil & Grease: We can clean the oil and grease that gets washed down the pipes with time. It is one of the most common reasons for blocked drains in Castle Hill.
Sanitary Products: It's a bad habit to flush sanitary products, and baby wipes down the toilet flush. It creates a massive blockage as your sewer pipes are not made to filter them out. We can solve this mess for you without any difficulties.
Tree Roots: Another reason for blocked drains is the accumulation of tree roots and barks in the pipes. Plumbers at Fusion Plumbing removes these external obstructions from the gutters and lines in your house quickly.
When you talk about clogged drainage systems, there can be many other factors apart from those listed above, causing the obstruction. But you don't have to worry when you hire our services in Castle Hill.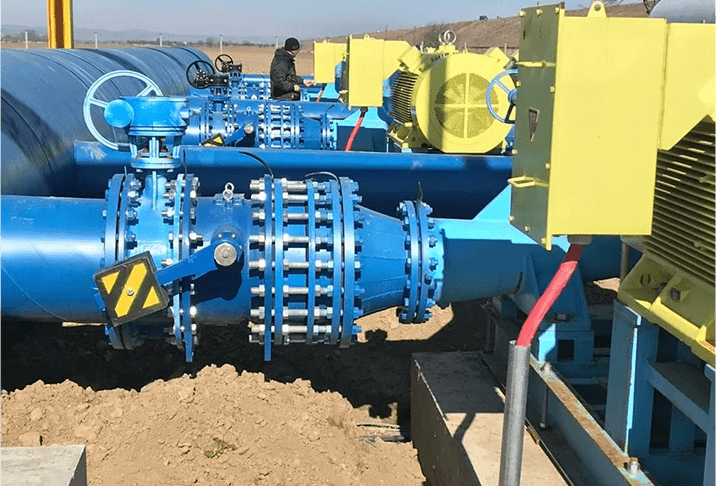 Convenience - Emergency Services & Fully Stocked Vehicle
You can never predict the exact time for the following plumbing problem, including blocked drains. That is why we offer 24/7 services to our customers in the Castle Hill & Sydney regions. You can call our Plumbers in the middle of the night, and they will respond immediately. Within a few minutes of your call, we will arrive at your door, fully prepared.
We make sure that our plumbers carry all the tools and equipment necessary to clean your blocked drains. So, we stock our van with all the latest plumbing tools before moving into your driveway. You can expect them to finish their job on the same day as well. With years of experience under their belt, our plumbers can remove the blockages from your drainage system.
No Hidden Charges - Complete Transparency
Do you have past experiences where your plumber charged you more than what was disclosed in the quotes? Such practices are unfair and put a blotch on the integrity of the trade. However, Fusion Plumbing stays a thousand miles away from such malpractices. You will never see hidden charges being listed in the bill that we present to you. Everything that we do, from offering services and products, we always give a transparent quote.
So, please put your trust in our capable and licensed plumbers in Castle Hill. We will remove all sorts of blockages from your sewer pipes at the best market price.
How much does it cost to clear blocked drains?
The cost for cleaning blocked drains differ from house to house. We must first have to detect the point of blockage and determine how many resources do we need to clean it.
Fusion Plumbing offers the best services for cleaning blocked drains in Castle Hill. Our plumbers use the latest equipment to detect and clear the blockage once and for all.
So call us now and get a free quote for your blocked drains from us.
How much does a plumber charge to snake a drain?
We will give you a proper estimate for clearing out the blockage inside your drain pipes. Fusion Plumbing is the expert when it comes to snaking and clearing blocked drains in Castle Hill homes.
Depending upon the severity of your clogged drains, we will give you an estimated price. However, in case other damages need repair, the estimated price might differ from the initial quotation.
How much does drain cleaning cost?
If you are experiencing low water flow in your kitchen or bathroom, it must be due to the blocked pipes and drains. Our plumbers at Fusion Plumbing can give you the best quotes for cleaning blocked drains in Castle Hill.
We carry all the equipment and tools to residential sites to finish the task at hand. So, call us now!
Can you help with burst pipe repair?
Yes, we can help homeowners fix their burst pipes in just one visit. It's very important to repair the pipes immediately to stop further damage, and Fusion Plumbing can help you with that.
Our professional plumbers are ever ready to visit your home and fix your plumbing problems, including any burst pipes. More importantly, we charge a reasonable fee for all of our services. Give us a call!
How much does water leak detection cost?
You will get the cost estimation for fixing your water leakage problem after our plumbers take a look at your plumbing system. Water leak detection sounds easy, but it's not.
Our plumbers will use the best equipment at hand to locate the underlying issue in your plumbing system before fixing the leak. We will ensure that the leakage stops once and for all.
Call Fusion Plumbing now for fixing water leakage problems, burst pipes, and blocked drains in Castle Hill!
How much does it cost to have a plumber unclog a drain?
Plumbers at Fusion Plumbing charge a competitive rate for cleaning blocked drains in Castle Hill.
We have the best tradesmen for the job, and you can call us 24/7 for emergency plumbing service.
Can you fix block drains?
Yes, at Fusion Plumbing, we have a crew of highly experienced plumbers for this job.
You can call us anytime, we are available 24/7 for cleaning blocked drains in Castle Hill!
Moreover, our prices are competitive and we arrive fully prepared for any type of plumbing work!
How long does it take you to replace a pipe?
Many factors play a role in replacing a pipe, such as the location, size, and complexity of the job.
Plumbers at Fusion Plumbing would assess the situation properly and then give you an estimated timeframe for pipe replacement.
Call us now!
How do you clear a blocked drain?
Clearing a blocked drain involves a few steps, and plumbers at Fusion Plumbing are highly capable of completing these jobs.
Our plumbers will first locate the blockage inside the sewer pipes with the latest equipment. Then, they will use cleaners and other equipment to snake the drain properly.
You can call us anytime, our plumbers offer the best cleaning service for blocked drains in Castle Hill.