Have you recently noticed that your drainage has become slow? Every time you shower in the bathroom, the water doesn't wash away quickly. Similarly, you may observe that your kitchen sink has clogged, and it barely soaks the water down the drains. If you experience these prevalent problems in your home, you should clean the gutters as quickly as possible. Otherwise, it may lead to significant issues in the future, which would cost you a lot. You can try and clean the drainage and sewer pipes on your own; yes, that's an available option. But you may not see the best results if you commit to cleaning the blocked drains on your own.
That is why the first thing that you should do is call a professional plumber for your removing the blockages from your drains. You would be shocked to see how quickly and effortlessly they clean the drain and sewer pipes in your house. We have the perfect and most reliable plumber for your blocked drains in Baulkham Hills.
Welcome To Fusion Plumbing - One Call And A Few Blocks Away!
Removing the blockages from your drainpipes is not a joke. You have first to identify the root cause for the jam and then clean it manually. But you don't have to worry about a thing when you hire Fusion Plumbing in Baulkham Hills. Since our inauguration back in 2006, our plumbers have cleaned hundreds of blocked drains in your locality.
We have everything you need from one of the leading plumbers in Baulkham Hills because that's exactly who we are. With years of experience and acquired expertise in cleaning every kind of blockages from your pipes, you can rely upon our services. We focus on providing long-lasting solutions, but we also emphasise delivering hassle-free services to our customers.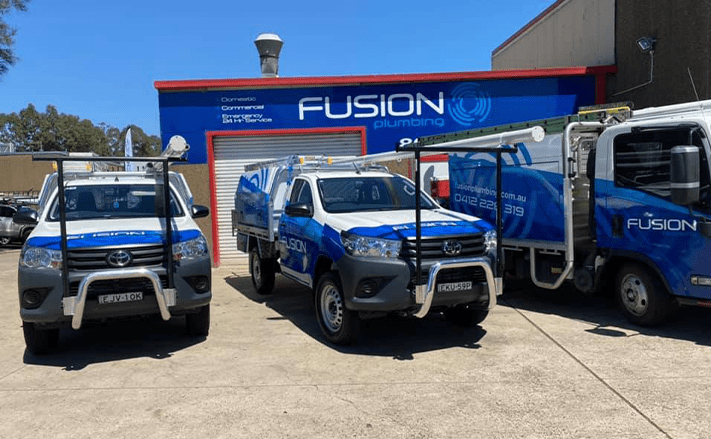 All Around Solutions For Blocked Drains
Finding the root cause of the blocked drainage is necessary. Otherwise, it's challenging to provide a long-lasting solution. The problem would recur after a specific period, and you would have to call a plumber once again. Keeping this in mind, we offer our customers the best drain and sewer pipes cleaning services in Baulkham Hills.
Our highly trained plumber makes sure that the entire blockage is removed after we are done. So, you and your family don't have to face the problem ever again. Here are the types of blocked drains that we usually clean in Baulkham Hills.
Blockage in drains due to hair strands.
Similarly, we remove sanitary products and baby wipes from the pipes to restore the normal flow.
Our plumbers can eliminate grease, fat and oil from your kitchen sink pipes.
In case there's excess tree barks and leaves in the lines, we can remove them entirely as well.
Usually, we also have the capabilities and expertise to remove food remnants and leftovers from your drainpipes.
After we are done cleaning the blocked drains in your home, we guide our customers on preventing the same problem in the future. Our plumbers will walk you through how you can avoid washing harmful things down the drain. This will help you a lot financially as no one wants to call a plumber now and then to clean the clogged drainage, do they? But in case you have to call a plumber to your house, call Fusion Plumbing right away!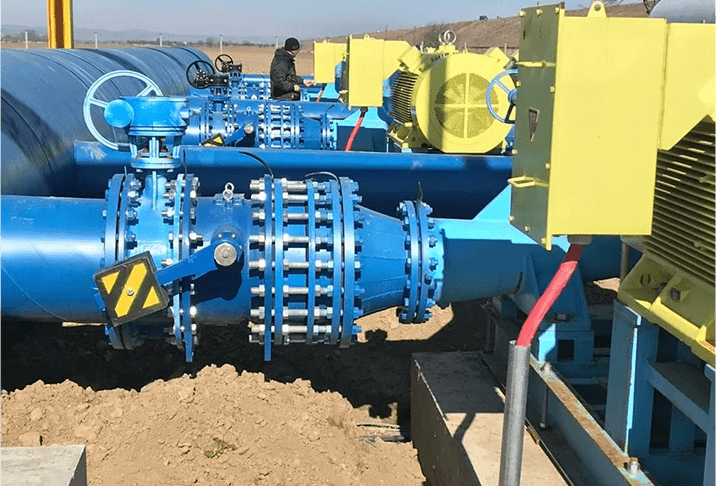 Exclusive Benefits For Our Customers
Every homeowner wants to receive a great return on their investment, including for plumbing projects. When you hire Fusion Plumbing in Baulkham Hills, you will never feel the need to hire another plumber for your problems. Our services offer you the best customer satisfaction, whether it's cleaning your blocked drains or replacing the whole plumbing system at your house.
Emergency Plumbers:
You can call us at the 11th hour, and our plumbers will knock on your door within a few minutes. Yes, our services are available 24/7 to our customers in Baulkham Hills, and it's usually quick.
Fully Stocked Van:
Our plumbers come to your place fully prepared. We arrive at your driveway with a fully equipped van with some of the most advanced tools in the industry. You can expect them to remove the blockages from your plumbing system on the same day as they arrive.
No Hidden Charge:
At Fusion Plumbing, we never keep our customers in the dark. Everything that we do, we make sure that our customers are aware of it. Similarly, we present you with a fully transparent quote with a complete listing of costs and expenses.
So, call our licensed plumbers in Baulkham Hills today!