Maintaining the proper functioning of your plumbing system is no joke. Almost every homeowner tries their best to avoid any problems with their drainage pipes and sewer systems. However, even then, you might not escape the blocked drains phenomenon, and it's pretty standard in domestic households.
Hair Strands:
Do you often comb your hair near the bathroom sink mirror? Then it may lead to clogging of the drains in your bathroom drainage. Hair fall is a common phenomenon. Usually, these hair strands get washed away down the sink, which leads to blockage in the pipes.
Oil & Grease:
We tend to wash our utensils and dishes near the kitchen sink. While doing so, we pass the oil and fat off the plates onto the sink pipe. Similarly, if you run an auto repair garage, the chances are that you might be flushing away the grease down the drainpipes. All of this leads to severe clogging of the drains.
Sanitary Products:
Often, we flush our kid's baby wipes down the toilet more than not. On the other hand, we also dispose of different types of sanitary products through the bathroom because it's convenient. However, our drainage system is not capable of filtering out these products whatsoever. Therefore, you may experience blocked drains in case you are following the practices mentioned above!
Similarly, your drains may get blocked due to other several reasons in Annangrove. There may be food remnant or leftovers that may obstruct the water flow. Or the obstruction may be due to the accumulation of tree roots and barks in the pipes.
Solution For Blocked Drains In Annangrove
So, if you are living in Annangrove, what should you do to tackle this problem? Many people rush to the nearest hardware store and pick up a few plumbing tools. And then they start fixing this problem on their own, without any prior experience nor any knowledge of the trade. Not only does it lead to disastrous outcomes, but you will end up causing harm to yourself or someone else in the family. So, it's always a much better choice to call in a professional plumber to fix your clogged drains problem.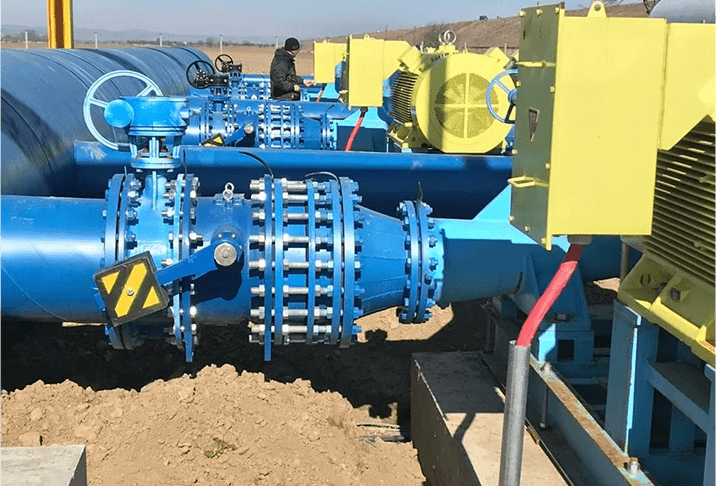 Call Fusion Plumbing Services!
Since 2006, we have provided our customers with the most reliable and comprehensive plumbing services in Annangrove. Our fully licensed plumbers can remove the blockage from your pipes without any difficulty. We possess the right tools and equipment to solve the problem of your blocked drains. Whether it's hair strands, oil, grease, or any other kind of obstruction in your pipes, we can do the job for you.
Fusion Plumbing has undertaken hundreds of similar projects in your neighbourhood. Thus, we know the nits and grits of your locality and are overly familiar with its plumbing needs. Call us today and experience the most professional services for cleaning clogged drains in Annangrove!
Choosing the right plumber is a crucial step in the process of cleaning blocked drains. Otherwise, you will not receive a long-lasting solution to your problems. And within a month or two, you will have to call another plumber as well. But this never happens when you hire the best plumber in Annangrove - Fusion Plumbing. You will get the following incentives to hire us!
Emergency Services:
Our response time for every call is quick and noteworthy. We send our best plumbers to your house in Annangrove within a few minutes of your first call. Emergencies never wait for anyone, and we understand this very well. Therefore, we are available for our customers 24/7 for clearing blocked drains at your house.
Fully Stocked Van:
At Fusion Plumbing, we have all the necessary tools to solve your clogged drainage problems in Annangrove. We carry these tools in our van, which helps us to come fully prepared at your doorstep. So, you can expect us to clear your blocked drains very quickly. We usually complete the job on the day of arrival itself. Thus, you don't have to face any significant inconvenience while we are doing our job.
No Hidden Costs:
On top of excellent plumbing services, we offer complete transparency to our customers in Annangrove. You will never see any hidden charges on your plumbing bill. We provide our customers with the most complete and reasonable quote in the locality. And usually, it's tricky to match our rates for cleaning blocked drains across Sydney.
Call us now or visit our contact page!